News
Geek shows and movies on UK TV in the coming week
Why waste precious geek calories hunting out the best TV nerd-outs when Gaye has done it all for you?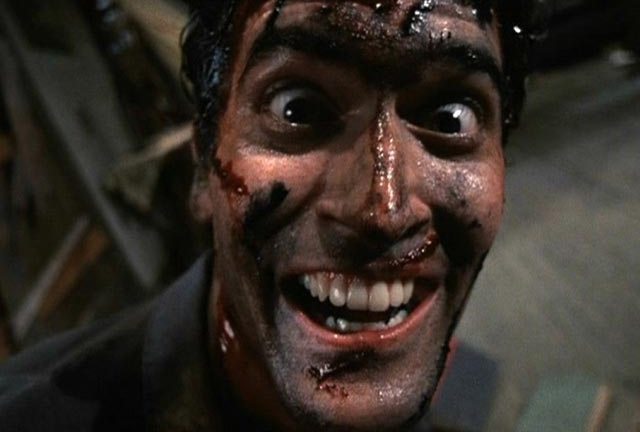 This week on UK telly we're treated to two new seasons of successful British invasions on American TV.
Fans of the medical drama House, starring Hugh Laurie, have an appointment for a double episode dose of the series' fifth season on Sunday 31 May at 9:00pm on Sky1. The opener, Dying Changes Everything, is immediately followed by Not Cancer at 10:00pm.
Then on June 3 at 10:00pm on ITV3, the police drama Life starts up its second and final season with Find Your Happy Place. The show features Damian Lewis as a wrongly-accused and imprisoned cop, now released and back on the beat, but walking to a new zen tune. Try not to let anyone spoil the finale as it was a proper shocker for this avid follower.
Lastly, we can't stress highly enough how good a show Breaking Bad is, although we did try here and again here. The second season's final ep airs this weekend in the States but channel Five USA here has now acquired the rights. Knowing we're in store for – at the very least – a second series, if you have not seen this excellent show yet, we're happy to say it's being re-aired from the first episode of season one on FX starting Monday the 1st of June at 9:00pm.
And onto the films for the next 7 days. You know the drill. Check local schedules for the most accurate info as the power behind the signals sometimes likes to toy with us. Let them have their fun, we suppose. Just don't let them catch you out.
---
28 Days Later
On: Film4Date: Saturday 30th MayTime: 10:45pm (and 11:45pm Film 4+1)
28 Weeks LaterOn: Sky Movies Sci-Fi/HorrorDate: Monday 1st JuneTime: 00:25am
300On: Sky Movies Action/ThrillerDate: Saturday 30th MayTime: 6:55pm
A History Of ViolenceOn: Film4Date: Monday 1st JuneTime: 11:00pm (and midnight Film4+1)
Alien 3On: Sky Movies Sci-Fi/Horror  Date: Wednesday 3rd JuneTime: 3:20pm (and 11:00pm)
Arlington RoadOn: Sky Movies Action/ThrillerDate: Monday 1st JuneTime: 2:40pm
Bad BoysOn: Sky Movies Modern GreatsDate: Saturday 30th MayTime: 8:00pm
Be CoolOn: ITV1Date: Monday 1st JuneTime: 11:05pm
Beneath The Planet Of The ApesOn: Film4Date: Monday 1st JuneTime: 00:55am (and 1:55am Film4+1)
Better Off DeadOn: True MoviesDate: Tuesday 2nd JuneTime: 7:00pm (and 09:00am 3 June)
Bill And Ted's Excellent AdventureOn: ITV2  Date: Sunday 31st MayTime: 2:10pm
Blade RunnerOn: Sky Movies Modern GreatsDate: Sunday 31st MayTime: 12:30pmCaddyshackOn: TCM Date: Friday 29th MayTime: 11:00pm
Cape Fear (1962)On: Sky Movies ClassicsDate: Friday 5th JuneTime: 03:00am
Catch-22On: Sky Movies ComedyDate: Thursday 4th JuneTime: 11:30am
CliffhangerOn: ITV2  Date: Friday 29th MayTime: 11:00pm (and 10:00pm 1 June)
Dark CityOn: TCMDate: Friday 29th MayTime: 9:00pm (and 00:55am 30 May)Deep Blue SeaOn: Sky Screen 2 Date: Monday 1st JuneTime: 9:00pm
Eastern PromisesOn: Sky Movies IndieDate: Saturday 30th MayTime: 11:50pm
Edward ScissorhandsOn: Sky Movies Modern GreatsDate: Sunday 31st MayTime: 2:30pm (and 8:00pm)
Escape From AlcatrazOn: Sky Movies Modern GreatsDate: Saturday 30th MayTime: 12:35pm
Evil Dead IIOn: Sky Movies Sci-Fi/HorrorDate: Sunday 31st MayTime: 00:15am
Forbidden PlanetOn: TCM   Date: Thursday 4th JuneTime: 1:00pm
Gangs Of New YorkOn: Film4Date: Friday 29th MayTime: 11:00pm (and midnight Film4+1)
GhostbustersOn: E4   Date: Wednesday 3rd JuneTime: 9:00pm (and 10:00pm E4+1)
GodzillaOn: FIVER  Date: Monday 1st JuneTime: 8:30pm
Good Morning, VietnamOn: Sky Movies Modern GreatsDate: Monday 1st JuneTime: 11:20am (and 8:00pm)Grave Of The FirefliesOn: Film4Date: Wednesday 3rd JuneTime: 01:15am (and 2:15am Film4+1)
Harold And Kumar Get The MunchiesOn: Bravo   Date: Monday 1st JuneTime: 9:00pm (and 10:00pm Bravo+1)
In BrugesOn: Sky Movies Indie  Date: Saturday 30th MayTime: 10:00pm (and 3:40am 31 May, 10:40pm 2 June Sky Screen 2)
Invasion Of The Body Snatchers (1978)On: Virgin 1  Date: Thursday 4th JuneTime: 9:00pm (and 10:00pm Virgin+1)
Jacob's LadderOn: Sky Movies Modern Greats Date: Wednesday 3rd JuneTime: 2:25pm (and 2:20am 4 June)
JawsOn: ITV4  Date: Sunday 31st MayTime: 00:35am
Johnny HandsomeOn: Sky Movies Action/ThrillerDate: Saturday 30th MayTime: 06:45am
KennyOn: Sky Movies ComedyDate: Monday 1st JuneTime: 09:40am (and 4:35pm)
Kiki's Delivery ServiceOn: Film4Date: Sunday 31st MayTime: 2:45pm (and 3:45pm Film4+1)
Lara Croft: Tomb RaiderOn: BBC 3 Date: Sunday 31st MayTime: 7:30pm (and 9:00pm 3 June)
LifeboatOn: Sky Movies ClassicsDate: Saturday 30th MayTime: 09:05am
MarnieOn: Sky Movies ClassicsDate: Saturday 30th MayTime: 9:00pm (and 8:00am 31 May)
Midnight CowboyOn: Sky Movies Modern GreatsDate: Sunday 31st MayTime: 9:50pm
Monty Python's The Meaning Of LifeOn: Sky Movies Modern GreatsDate: Saturday 30th MayTime: 10:35am
Mystery Science Theater 3000: The MovieOn: Sky Movies Sci-Fi/HorrorDate: Friday 29th MayTime: 2:00pm (and 3:40pm 4 June)
Night At The MuseumOn: Channel 4Date: Sunday 31st MayTime: 8:05pm (and 9:05pm 4+1)
No Country For Old MenOn: Sky Movies Action/ThrillerDate: Sunday 31st MayTime: 09:55am (and 9:00pm)
No Way OutOn: Sky Movies Action/Thriller  Date: Saturday 30th MayTime: 08:30am
Phone BoothOn: Film4Date: Wednesday 3rd JuneTime: 9:00pm (and 10:00pm Film4+1)
Planes, Trains And AutomobilesOn: Film4 Date: Saturday 30th MayTime: 9:00pm (and 10:00pm Film4+1)
Play Misty For MeOn: Sky Movies Action/ThrillerDate: Thursday 4th JuneTime: 09:15am
Rear WindowOn: Sky Movies Classics  Date: Saturday 30th MayTime: 10:45am (and 5:00pm)
RecOn: Sky Movies Sci-Fi/HorrorDate: Tuesday 2nd JuneTime: 01:25am
Red EyeOn: BBC 1 Date: Saturday 30th MayTime: 10:00pm
Rumble FishOn: Sky Movies DramaDate: Saturday 30th MayTime: 01:45am
Salem's Lot (Part 1 of 2)On: Zone HorrorDate: Thursday 4th JuneTime: 7:00pm (Part 2: 7:00pm 5 June)
Saving Private RyanOn: Sky1  Date: Tuesday 2nd JuneTime: 11:00pm (and 9:00pm 3 June, 10:00pm 4 June Sky 2)
ScreamOn: BBC 1Date: Saturday 30th MayTime: 11:15pm
Shadow Of A DoubtOn: Sky Movies ClassicsDate: Sunday 31st MayTime: 06:10am (and 7:00pm)
Sixteen CandlesOn: Sky Screen 1Date: Wednesday 3rd JuneTime: 06:40am (and 00:10am 4 June)
Son Of RambowOn: Sky Movies PremiereDate: Friday 29th MayTime: 3:35pm (and 4:35pm Premiere+1, then daily at similar times through 4 June)
SpawnOn: TCMDate: Sunday 31st MayTime: 11:15pm (and 9:00pm 1 June, 1:25am 2 June)Star Trek: The Motion PictureOn: Sky Movies Sci-Fi/HorrorDate: Monday 1st JuneTime: 6:45pm
Star Trek II: The Wrath Of KhanOn: Sky Movies Sci-Fi/Horror  Date: Wednesday 3rd JuneTime: 1:20pm (and 9:00pm)
Star Trek III: The Search For SpockOn: Sky Movies Sci-Fi/HorrorDate: Thursday 4th JuneTime: 11:45am (and 5:40pm)
Starship TroopersOn: BBC 1 Date: Friday 29th MayTime: 11:40pm
Strange DaysOn: Sky Movies Sci-Fi/HorrorDate: Monday 1st JuneTime: 02:10am
Terminator, The On: Sky Movies Modern GreatsDate: Friday 29th MayTime: 11:15pm
Terminator 2: Judgment DayOn: ITV1Date: Wednesday 3rd JuneTime: 11:05pm
Terminator 3: Rise Of The MachinesOn: five  Date: Sunday 31st MayTime: 9:00pm
The Addams FamilyOn: Sky Movies Family Date: Saturday 30th MayTime: noon (and 4:30pm)
The Addams Family ValuesOn: Sky Movies FamilyDate: Sunday 31st MayTime: 11:30am (and 4:40pm)
The Bank JobOn: Sky Screen 2  Date: Saturday 30th MayTime: 1:15pm (and 9:00pm)
The BirdsOn: Sky Movies ClassicsDate: Saturday 30th MayTime: 07:05am (and 7:00pm)The Blues BrothersOn: ITV4Date: Tuesday 2nd JuneTime: 10:50pmThe Breakfast ClubOn: Sky Movies Modern GreatsDate: Saturday 30th MayTime: 06:05am (and 8:25am 3 June, 1:50am 4 June Sky Screen 1)
The CraziesOn: Film4Date: Sunday 31st MayTime: 01:00am (and 2:00am Film 4+1)The Dark CrystalOn: TCM Date: Sunday 31st MayTime: 3:00pmThe Devil's AdvocateOn: BBC 1 Date: Wednesday 3rd JuneTime: 10:45pm
The ExorcistOn: LIVINGDate: Saturday 30th MayTime: 11:00pm (and midnight/1:00am Living+1/+2)
The Fast And The FuriousOn: ITV2Date: Saturday 30th MayTime: 11:00pm (and 10:00pm 31 May, 2 June)
The GodfatherOn: Sky Movies Modern GreatsDate: Tuesday 2nd JuneTime: 12:30pm (and 8:00pm)
The Incredible HulkOn: Sky Movies PremiereDate: Friday 29th MayTime: 10:00am (and 11:00am Premiere+1, 10:00/11:00pm Premiere/+1)
The MachinistOn: Film4Date: Thursday 4th JuneTime: 11:25pm (and 00:55 Film4+1)
The MatrixOn: Sky Screen 1  Date: Saturday 30th MayTime: 9:45pm
The MistOn: Sky Movies PremiereDate: Friday 29th MayTime: 5:20pm (and 6:20pm Premiere+1)
The MummyOn: Sky Movies Sci-Fi/HorrorDate: Monday 1st JuneTime: 12:20pm (and 9:00pm)
The Night Of The HunterOn: Sky Movies Action/ThrillerDate: Monday 1st JuneTime: 06:00am
The OmenOn: Sky Movies Sci-Fi/Horror  Date: Thursday 4th JuneTime: 5:00pm (and 11:00pm)
The Running ManOn: Sky Movies Modern GreatsDate: Saturday 30th MayTime: 10:00pm
The ShiningOn: Sky Movies Modern GreatsDate: Monday 1st JuneTime: 5:55pm (and 00:35am 2 June)
The Sixth SenseOn: Sky Movies Modern GreatsDate: Friday 29th MayTime: 4:05pm
The Time Machine (1960)On: TCM Date: Friday 29th MayTime: 3:00pm
Three KingsOn: Sky Movies Action/ThrillerDate: Sunday 31st MayTime: 12:05pm
THX 1138On: Sky Movies Sci-Fi/HorrorDate: Tuesday 2nd JuneTime: 10:00am
Titan A.E.On: Sky Movies Sci-Fi/HorrorDate: Friday 29th MayTime: 5:20pm
Toy StoryOn: BBC 1Date: Saturday 30th MayTime: 6:05pm
Universal SoldierOn: five USADate: Wednesday 3rd JuneTime: 11:00pm (and 9:00pm 4 June)What Lies BeneathOn: Sky Movies Sci-Fi/HorrorDate: Saturday 30th MayTime: 1:30pm