News
Geek shows and movies on UK TV in the coming week
Lots of films to choose from on UK TV in the next week, plus season three of The Wire, and a farewell to My Name Is Earl...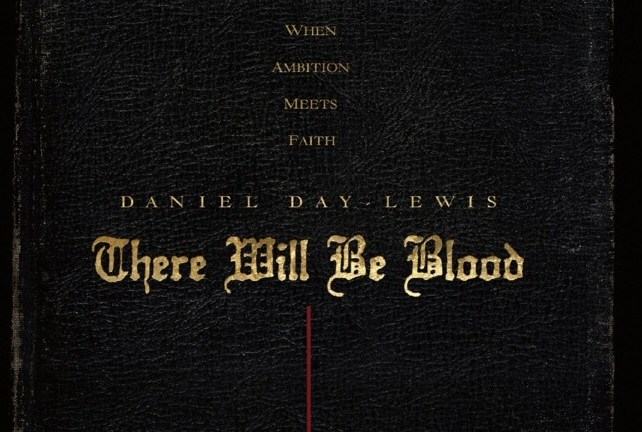 Established fans of The Wire can welcome a third season opener, Time After Time, on BBC2 at 11:20pm Monday, 22 June. I keep hearing how fantastic this show is and, after I make my way through three more seasons of BSG, I intend to find out. Praise be the boxset and catch-up cable telly!
Friends and trailer life enviers alike can meet up at 9:00pm on Thursday, 25 June on E4 to say farewell to My Name Is Earl. The 4-season-old show starring Jason Lee and Ethan Suplee goes out with a 3-episode marathon that whimpers to a finish with a never-to-be-resolved cliffhanger. If things like that don't haunt your dreams for eternity, catch the two-parter, Inside Probe, first, followed by the last ever ep, Dodge's Dad, at 10:00pm. Each is reshown an hour later on E4+1. While the show did lull us into a stupor after the writers' strike and Earl's too long coma stint in season three, it looked to be coming back to nearly full consciousness and, although it'd lost its healthy, rosy glow for good, any Earl was better than no Earl at all. We'll see the Hickeys in rerun heaven.
With condolences to Earl fans, let's console ourselves with a week of prime film picks, but please check your local listings for any changes post posting. You have enough to cry over as it is.
---
300
On: Sky Movies Action/ThrillerDate: Wednesday 24th JuneTime: 7:00pm
American BeautyOn: Sky Movies Modern GreatsDate: Sunday 21st JuneTime: 11:40pm
And Now For Something Completely DifferentOn: G.O.L.D.Date: Saturday 20th JuneTime: 10:10pm (and 11:10pm Gold+1, 9:10/10:10pm 21 June Gold/+1)
Apollo 13On: Sky Movies Modern GreatsDate: Saturday 20th JuneTime: 08:45am (and 3:30pm)
Arlington RoadOn: Sky Movies Action/ThrillerDate: Wednesday 24th JuneTime: 08:50am
Bad BoysOn: Sky Movies Modern GreatsDate: Saturday 20th JuneTime: 11:10am (and 6:00pm)
Batman ForeverOn: TCMDate: Friday 19th JuneTime: 6:00pm
BeowulfOn: Sky Movies Action/ThrillerDate: Friday 19th JuneTime: 9:00pm
Beverly Hills CopOn: Sky2Date: Friday 19th JuneTime: 9:00pm
Beverly Hills Cop IIOn: Sky1Date: Monday 22nd JunTime: 11:00pm (and 10:00pm 23 June, 11:00pm 25 June Sky2)
BigOn: Sky Movies FamilyDate: Thursday 25th JuneTime: 4:15pm (and 9:40pm)
BladeOn: five USADate: Tuesday 23rd JuneTime: 9:00pm
Blade RunnerOn: Sky Screen 2Date: Monday 22nd JuneTime: 12:45pm
Blood SimpleOn: Sky Movies IndieDate: Saturday 20th JuneTime: 11:55pm
BotchedOn: ITV4Date: Friday 19th JuneTime: 10:00pm
Cape Fear (1962)On: Sky Movies ClassicsDate: Monday 22nd JuneTime: 02:05am
Carlito's WayOn: ITV4Date: Sunday 21st JuneTime: 10:00pm
Catch-22On: Sky Movies ComedyDate: Wednesday 24th JuneTime: 08:35am (and 00:50am 25 June)
Clash Of The TitansOn: TCMDate: Monday 22nd JuneTime: 11:05pm
Close Encounters Of The Third KindOn: Sky Movies Sci-Fi/HorrorDate: Friday 19th JuneTime: 2:50pm (and 9:00pm)
CloverfieldOn: Sky Movies Sci-Fi/HorrorDate: Sunday 21st JuneTime: 1:55pm (and 9:00pm)
Conan The DestroyerOn: Sky Movies Action/ThrillerDate: Thursday 25th JuneTime: 12:50pm (and 7:10pm)
Cool Hand LukeOn: Sky Screen 1Date: Thursday 25th JuneTime: 01:30am
Crocodile DundeeOn: E4Date: Sunday 21st JuneTime: 9:00pm (and 10:00pm E4+1)
DesperadoOn: Sky Movies Modern GreatsDate: Thursday 25th JuneTime: 10:00pm
Detroit Rock CityOn: Sky Movies IndieDate: Friday 19th JuneTime: 3:05pm (and 8:15pm 23 June)
Die HardOn: Sky Movies Action/ThrillerDate: Friday 19th JuneTime: 4:40pm (and 11:00pm 10:30am & 10:45pm 22 June, 4:45pm 25 June Sky Screen 2)
DisturbiaOn: Sky Movies Sci-Fi/HorrorDate: Saturday 20th JuneTime: 1:45pm (and 9:00pm, 5:00 & 11:00pm 23 June)
DuelOn: ITV4Date: Saturday 20th JuneTime: 3:30pm
Edward ScissorhandsOn: Sky Movies Modern GreatsDate: Thursday 25th JuneTime: 11:30am (and 8:00pm)
Empire Of The SunOn: Sky Movies Modern GreatsDate: Monday 22nd JuneTime: 08:05am (and 10:00pm)
Escape From AlcatrazOn: Sky Movies Modern GreatsDate: Friday 19th JuneTime: 6:00pm
Fast Times At Ridgemont HighOn: Sky Screen 1Date: Sunday 21st JuneTime: 03:00am (and 4:15pm 23 June)
FirewallOn: BBC 1Date: Saturday 20th JuneTime: 10:35pm
Flight Of The Phoenix (1966)On: Film4Date: Friday 19th JuneTime: 4:05pm (and 5:05pm Film4+1)
FootlooseOn: Sky Screen 1Date: Saturday 20th JuneTime: 6:05pm (and 00:40am 21 June)
Galaxy QuestOn: Sky Screen 1Date: Friday 19th JuneTime: 6:00pm (and 3:20pm & 9:00pm 22 June Sky Sci-Fi)
Grosse Pointe BlankOn: WatchDate: Sunday 21st JuneTime: 9:00pm (and 10:00pm Watch+1)
Harry Potter And The Order Of The PhoenixOn: Sky Screen 1Date: Sunday 21st JuneTime: 8:00pm
If…On: Film4Date: Saturday 20th JuneTime: 00:25am (and 1:25am Film4+1, 00:50/1:50am 26 June Film4/+1)
In BrugesOn: Sky Screen 2Date: Friday 19th JuneTime: 10:45pm
Jacob's LadderOn: Sky Movies Modern GreatsDate: Monday 22nd JuneTime: 01:45am
Jaws 2On: Sky Movies Action/ThrillerDate: Monday 22nd JuneTime: 2:00pm
John Carpenter's VampiresOn: SCI FIDate: Thursday 26th JuneTime: midnight
JunoOn: Sky Movies ComedyDate: Saturday 20th JuneTime: 11:10am (and 6:15pm)
Jurassic Park IIIOn: ITV2Date: Saturday 20th JuneTime: 7:30pm (and 9:00pm 23 June)
Lethal WeaponOn: ITV1 GranadaDate: Saturday 20th JuneTime: 10:15pm
Lost In TranslationOn: Film4Date: Sunday 21st JuneTime: 10:55pm (and 11:55pm Film4+1, 9:00/10:00pm 25 June Film4/+1)
Midnight CowboyOn: Sky Screen 1Date: Monday 22nd JuneTime: 02:20am (and 1:20am 25 June)
Midnight In The Garden Of Good And EvilOn: TCMDate: Sunday 21st JuneTime: 9:00pm (and 1:55am 22 June)
Minority ReportOn: BBC 1Date: Sunday 21st JuneTime: 10:20pm
Monty Python's The Meaning Of LifeOn: Sky Movies Modern GreatsDate: Saturday 20th JuneTime: 06:45am (and 3:30am 21 June)
Mulholland DriveOn: Sky Movies DramaDate: Thursday 24th JuneTime: midnight
My Neighbour TotoroOn: Film4Date: Saturday 20th JuneTime: 3:10pm (and 4:10pm Film4+1)
National Lampoon's Animal HouseOn: Sky Movies Modern GreatsDate: Monday 22nd JuneTime: 06:05am
Natural Born Killers (director's cut)On: Film4Date: Saturday 20th JuneTime: 11:15pm (and 00:15am 21 June)
No Country For Old MenOn: Sky Movies Action/ThrillerDate: Friday 19th JuneTime: 11:45am (and 6:55pm)
No Way OutOn: Sky Screen 2Date: Saturday 20th JuneTime: 4:20pm
Patriot GamesOn: Sky Screen 2Date: Sunday 21st JuneTime: 10:40pm
PlatoonOn: Sky Screen 1Date: Saturday 20th JuneTime: 02:50am (and 2:15am 24 June Sky Drama)
PredatorOn: Sky Screen 2Date: Saturday 20th JuneTime: 9:00pm
Predator 2On: Sky Movies Sci-Fi/HorrorDate: Thursday 25th JuneTime: 08:00am (and 3:20pm)
QuadropheniaOn: Sky Movies Modern GreatsDate: Friday 19th JuneTime: 11:55pm (and 3:20am 25 June)
Raising ArizonaOn: Film4Date: Tuesday 23rd JuneTime: 11:15pm (and 00:15am 24 June Film4+1)
RamboOn: Sky Screen 2Date: Saturday 20th JuneTime: 10:50pm
Rear WindowOn: Sky Movies ClassicsDate: Wednesday 24th JuneTime: 7:00pm
RecOn: Sky Movies Sci-Fi/HorrorDate: Saturday 20th JuneTime: 01:35am (and 0040 &3:55am 25 June)
Repo ManOn: Sky Movies Modern GreatsDate: Wednesday 24th JuneTime: 01:55am
Requiem For A DreamOn: Sky Movies IndieDate: Thursday 25th JuneTime: 10:00pm
Risky BusinessOn: BBC 2Date: Saturday 20th JuneTime: 11:40pm
Romancing The StoneOn: Sky Movies ComedyDate: Sunday 21st JuneTime: 07:30am (and 4:30pm)
Schindler's ListOn: Sky Movies Modern GreatsDate: Wednesday 24th JuneTime: 8:00pm
Shoot 'Em UpOn: Sky Screen 2Date: Wednesday 24th JuneTime: 01:10am
SnatchOn: fiveDate: Monday 22nd JuneTime: 10:00pm
Some Kind Of WonderfulOn: Sky Movies DramaDate: Sunday 21st JuneTime: 09:30am
Star Trek: NemesisOn: Film4Date: Sunday 21st JuneTime: 6:50pm (and 7:50pm Film4+1)
Strange DaysOn: Sky Movies Sci-Fi/HorrorDate: Monday 22nd JuneTime: 00:20am
SunshineOn: Sky Screen 2Date: Friday 26th JuneTime: 00:50am
Teen WolfOn: Sky Movies Modern GreatsDate: Sunday 21st JuneTime: 8:00pm (and 3:50am 22 June)
Terminator 2: Judgment DayOn: ITV2Date: Sunday 21st JuneTime: 11:00pm
The 6th DayOn: five USADate: Wednesday 24th JuneTime: 10:00pm (and 9:00pm 25 June)
The Addams FamilyOn: Sky Movies FamilyDate: Monday 22nd JuneTime: 12:45pm (and 8:00pm)
The Bank JobOn: Sky Movies Action/ThrillerDate: Saturday 20th JuneTime: 12:05pm (and 9:00pm)
The Big LebowskiOn: Sky Movies Modern GreatsDate: Thursday 25th JuneTime: 11:50pm
The Blob (1958)On: Sky Movies ClassicsDate: Wednesday 24th JuneTime: 03:00am
The Breakfast ClubOn: Sky Movies Modern GreatsDate: Friday 26th JuneTime: 07:50am
The China SyndromeOn: more4Date: Friday 19th JuneTime: 10:45am
The Deer HunterOn: ITV4Date: Thursday 25th JuneTime: 10:00pm
The KraysOn: Sky Movies Action/ThrillerDate: Saturday 20th JuneTime: 03:00am (and 1:00am 24 June Sky Screen 1)
The Last Of The MohicansOn: Sky Screen 2Date: Sunday 21st JuneTime: 2:50pm
The Man With Two BrainsOn: Comedy CentralDate: Saturday 20th JuneTime: 10:20pm (and 11:20pm CC+1)
The Oblong BoxOn: Sky Movies ClassicsDate: Saturday 20th JuneTime: 00:40am
The Omega ManOn: TCMDate: Monday 22nd JuneTime: 3:00pm
The PawnbrokerOn: Sky Movies ClassicsDate: Friday 26th JuneTime: 00:35am
The SenderOn: Sky Movies Sci-Fi/HorrorDate: Thursday 25th JuneTime: 11:30am (and 7:15pm)
The ShiningOn: Sky Movies Modern GreatsDate: Wednesday 24th JuneTime: 12:45pm (and 11:15pm)
The Sixth SenseOn: Sky Movies Modern GreatsDate: Tuesday 23rd JuneTime: 08:35am (and 10:00pm)
The Stepford Wives (1975)On: ITV3Date: Sunday 21st JuneTime: 4:30pm
The TransporterOn: E4Date: Saturday 20th JuneTime: 9:00pm (and 10:00pm E4+1, 9:30/10:30pm 24 June E4/+1)
The Usual SuspectsOn: Sky Movies Action/ThrillerDate: Thursday 25th JuneTime: 00:50am
There Will Be BloodOn: Sky Screen 2Date: Tuesday 23rd JuneTime: 6:20pm
Three KingsOn: Sky Movies Action/ThrillerDate: Saturday 20th JuneTime: 4:40pm
Titan A.E.On: Sky Movies Sci-Fi/HorrorDate: Friday 19th JuneTime: 1:00pm (and 7:20pm, 10:05am 5:20pm 22 June)
TitusOn: Sky Movies DramaDate: Sunday 21st June)Time: midnight
Touch Of EvilOn: Sky Movies ClassicsDate: Saturday 20th JuneTime: 5:15pm (and 3:20am 21 June)
True LiesOn: ITV2Date: Tuesday 23rd JuneTime: 10:50pm
Twilight Zone: The MovieOn: Sky Movies Sci-Fi/HorrorDate: Wednesday 24th JuneTime: 11:40am (and 7:10pm)
Vice VersaOn: E4Date: Saturday 20th JuneTime: 10:55am (and 11:55am E4+1)
X-MenOn: Sky Movies FamilyDate: Saturday 20th JuneTime: 10:00pm (and 9:40pm 24 June, 1:30am 25 June)
Young FrankensteinOn: Sky Movies Modern GreatsDate: Tuesday 23rd JuneTime: 12:35pm (and 8:00pm)