News
Geek shows and movies on UK TV in the coming week
Season finales of Dexter, Torchwood and Flight Of The Conchords arrive in the next seven days, along with a whole lot of movies...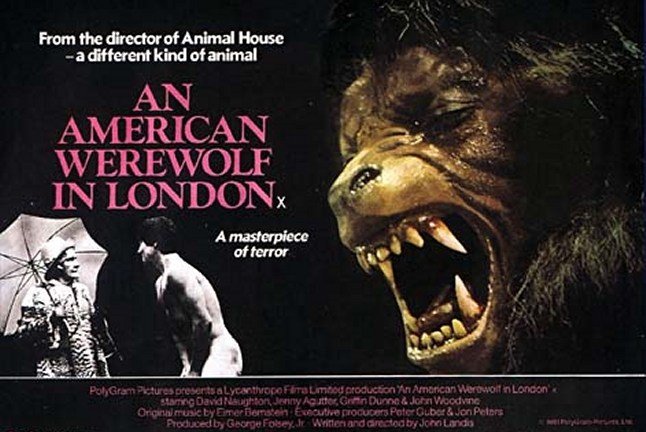 We're in for a week of finishes with flourishes as Torchwood: Children Of Earth's fifth and final episode airs tonight, Friday 10 July at 9:00pm on BBC 1. We're hoping the practically perfect pace set up by the past four nights (reviewed here) doesn't wind down to a last-minute miraculous machinations conclusion. All parts crossed.
Straight on Captain Jack's heels, at 10:00pm on FX, the gruesome groom-to-be, Dexter, has his own third season finale. Will he become the hubby with a hobby to hide? Find out tonight or in repeats on Sunday, the 12th and Tuesday, the 14th.
Our final finale reminder is to watch for Flight Of The Conchords' Bret and Jemaine's fate, to be tunefully revealed on BBC 4 Tuesday at 10:30pm. Have the boys strummed their last?
Potter fans may wish to swish wands to ITV1 at 7:00pm on Saturday, 11th of July for the documentary Harry Potter: Behind the Magic. We say 'may' because these sorts of behind-the-scenes shows are best left to those who know the books front to back and from all angles, as spoilers and surprises may be brewing and bubble up.
Not to be outdone by pubescent prestidigitation and series showdowns, this week also holds a healthy dose of returning shows.
Mock The Week has returned to our tellies with the first new season ep shown again on Sunday, 12 July at 11:40pm on BBC 2. The second episode airs Thursday 16 July at 9:00pm. The comedy panel show, hosted by Dara Ó Briain (whom we interviewed), crams some of Britain's best satire-soaked laughs into a tightly-packed half an hour of funny.
If you're itching to know the next flavour we'll crave as a nation – once we tire of Levi Roots' Reggae Reggae breakfast bars and power drinks – witness the latest inane, insane and incredible inventions in the Dragons' Den on BBC 2, Wednesday 15 July at 9:00pm.
On Thursday, 16th July at 7:25am on E4, you can catch the pilot episode of Veronica Mars, a series, starring pre-Heroes Kristen Bell, that may have slid by you barely noticed. It airs an hour later on E4+1 and even that's a bit early to rise for a leisurely watch or a hurried pre-work peek, granted, but it plays again at 11:05 and 12:05am. Perhaps an early lunch date with the high school detective can be arranged?
And here – if the scheduling scribes haven't toyed with us widescreen-eyed mortals – are the dates, times and places for a beefy bevy of the best films on telly in the course of the coming week. Check your local listings for last second sneaky switcheroos and enjoy.
---
A Fish Called Wanda
On: BBC 1 Date: Wednesday 15th JulyTime: 10:45pm
Alien 3On: Sky Movies Sci-Fi/HorrorDate: Tuesday 14th July 2009Time: 2:10pm (and 11:00pm)
Alien: ResurrectionOn: E4  Date: Sunday 12th JulyTime: 10:00pm (and 11:00pm, 23:05pm/00:05am 13/14 July E4/+1)
Almost FamousOn: Sky Movies Indie Date: Friday 10th JulyTime: 1:05pm (and 11:55pm)
American BeautyOn: Sky Movies Modern GreatsDate: Monday 13th JulyTime: 01:20am
An American Werewolf In LondonOn: SCI FIDate: Saturday 11th JulyTime: 10:50pm (and 1:00am 13 July)
Arlington RoadOn: Sky Movies DramaDate: Friday 10th JulyTime: 4:00pm
ArmageddonOn: BBC 1Date: Saturday 11th JulyTime: 10:45pm
BigOn: Sky Screen 1    Date: Sunday 12th JulyTime: 4:15pm
Blade RunnerOn: Sky Movies Modern GreatsDate: Saturday 11th JulyTime: 2:15pm
Blood SimpleOn: Sky Movies IndieDate: Tuesday 14th JulyTime: 10:00pm
Blue CollarOn: Sky Movies Drama  Date: Saturday 11th JulyTime: 02:45am
Blazing SaddlesOn: TCMDate: Saturday 11th JulyTime: 9:00pm (and 00:50am 12 July)
Boogie NightsOn: TCM  Date: Friday 10th JulyTime: 9:00pm (and 1:55am 11 July)
Buffalo '66On: Sky Movies IndieDate: Saturday 11th JulyTime: 2:25pm
CaddyshackOn: Comedy Central Date: Sunday 12th JulyTime: 9:00pm (and 10:00pm CC+1)
Cape Fear (1962)On: Sky Movies ClassicsDate: Saturday 11th JulyTime: 01:55am (and 00:55am 15 July)
ChinatownOn: Film4 Date: Monday 13th JulyTime: 11:00pm (and midnight Film4+1)
Clear And Present DangerOn: Watch  Date: Saturday 11th JulyTime: 11:30pm (and 00:30am 12 July Watch+1, 9:00/10:00pm 12 July Watch/+1)
Close Encounters Of The Third KindOn: Sky Movies Sci-Fi/Horror Date: Friday 10th JulyTime: 3:00pm
CloverfieldOn: Sky Screen 2 Date: Wednesday 15th JulyTime: 10:35am (and 6:20pm)
Dark CityOn: TCMDate: Saturday 11th JulyTime: 10:50pm
Dr. Seuss' Horton Hears A WhoOn: Sky Movies PremiereDate: Friday 10th JulyTime: 2:10pm (and 3:10pm Premiere+1)
Earth Girls Are EasyOn: SCI FI  Date: Thursday 9th JulyTime: 6:00pm
Edward ScissorhandsOn: Sky Screen 1   Date: Tuesday 14th JulyTime: 11:50am (and 8:00pm)
Ferris Bueller's Day OffOn: Sky Movies Comedy Date: Wednesday 15th JulyTime: 2:45pm (and 9:45pm)
Galaxy QuestOn: Sky Movies Sci-Fi/HorrorDate: Monday 13th JulyTime: 1:25pm (and 7:15pm, 6:05pm 16 July Sky Screen 1)
Good Morning, VietnamOn: Sky Movies Modern GreatsDate: Friday 10th JulyTime: 8:00pm (and 10:00am & 8:00pm 14 July)
Gulliver's Travels (1939)On: Film4Date: Sunday 12th JulyTime: 3:25pm (ans 4:25pm Film4+1, 4:35/5:35pm 15 July Film4/+1)
Hard RainOn: WatchDate: Wednesday 15th JulyTime: 23:00pm (and midnight Watch+1)
Harry Potter And The Philosopher's StoneOn: Sky Movies FamilyDate: Friday 10th JulyTime: 8:00pm (qnd 1:55 pm 11 July, 1:50pm & 6:40pm 12 July)
Harry Potter And The Prisoner of AzkabanOn: ITV1Date: Saturday 11th JulyTime: 4:25pmHarry Potter And The Order Of The PhoenixOn: Sky Movies Family Date: Saturday 11th JulyTime: 8:30pmHellboy II: The Golden ArmyOn: Sky Movies PremiereDate: Saturday 11th JulyTime: 10:00am (and 11:00am Premiere+1, 8:00/9:00pm Premiere/+1 and daily at similar times through 18 July)
Hoppity Goes To TownOn: Film4Date: Saturday 11th JulyTime: 3:00pm and 4:00pm Film4+1, 11:00am/noon 14 July Film4/+1)
Hot Shots!On: Sky Movies Modern GreatsDate: Monday 13th JulyTime: 12:05pm (and 10:00pm)
HulkOn: ITV2Date: Sunday 12th JulyTime: 6:20pm
I, RobotOn: Film4Date: Tuesday 14th JulyTime: 9:00pm (and 10:00pm Film4+1)
Ice Age: The MeltdownOn: ITV2 Date: Saturday 11th JulyTime: 2:40pm
IdentityOn: Movies 24 Date: Friday 10th JulyTime: 9:00pm (and midnight Movies 24+)
In The Line Of FireOn: Sky Movies Action/ThrillerDate: Tuesday 14th July 2009Time: 4:55pmJacob's LadderOn: Sky Movies Modern GreatsDate: Tuesday 14th JulyTime: 08:00am (and 4:25pm)
Lost In SpaceOn: WatchDate: Saturday 11th JulyTime: 9:00pm (and 10:00pm Watch+1, 6:25/7:25pm 12 Julu Watch/+1)
Mad Dog And GloryOn: TCMDate: Sunday 12th JulyTime: 11:10pm
Marathon ManOn: Film4Date: Saturday 11th JulyTime: 10:50pm (and 11:50pm Film4+1)
Masters Of The UniverseOn: Sky Movies Sci-Fi/HorrorDate: Thursday 16th JulyTime: 3:10pm
Memphis BelleOn: ITV3Date: Tuesday 14th JulyTime: 9:00pm
National Lampoon's Animal HouseOn: ITV4Date: Mondayday 13th JulyTime: midnightNo Country For Old MenOn: Sky Screen 2Date: Friday 10th JulyTime: 08:35am (and 10:55pm)
Pee-Wee's Big AdventureOn: Sky Movies ComedyDate: Monday 13th JulyTime: 07:10am (and 4:55am 14 July)
PredatorOn: Sky Screen 2  Date: Wednesday 15th JulyTime: 00:10am
RecOn: Sky Movies Sci-Fi/HorrorDate: Sunday 12th JulyTime: 10:30pm
Saturday Night FeverOn: Sky Screen 1   Date: Sunday 12th JulyTime: 01:00am
Saving Private RyanOn: Sky Movies Action/ThrillerDate: Sunday 12th JulyTime: 12:10pm (and 9:00pm)
Schindler's ListOn: Sky Movies Modern GreatsDate: Saturday 11th JulyTime: 10:00pm
Shaolin SoccerOn: Bravo  Date: Friday 10th JulyTime: 10:00pm (and 11:00pm Bravo+1, 6:45/7:45pm 11 July Bravo/+1)
Shoot 'Em UpOn: Sky Movies Action/ThrillerDate: Sunday 12th JulyTime: 11:50pm
SleepersOn: Sky Movies Drama Date: Saturday 11th JulyTime: 00:10am
Some Kind Of WonderfulOn: Sky Movies Drama    Date: Tuesday 14th JulyTime: 4:15pm
Son Of RambowOn: Sky Screen 1 Date: Sunday 12th JulyTime: 8:00pm (and 8:00pm 15 July, 2:25am 16 July Sky Family)
Sorry, Wrong NumberOn: Sky Movies ClassicsDate: Tuesday 14th JulyTime: 07:10am (and 4:15am 15 July)
Star Trek: The Motion PictureOn: Sky Screen 2Date: Monday 13th JulyTime: 2:05pm
Star Trek II: The Wrath Of KhanOn: Sky Screen 2  Date: Tuesday 14th JulyTime: 2:10pm
Star Trek III: The Search For SpockOn: Sky Screen 2Date: Wednesday 15th JulyTime: 2:15pm
Star Trek IV: The Voyage HomeOn: Sky Screen 2  Date: Thursday 16th JulyTime: 12:35pm
Star Trek: NemesisOn: Film4  Date: Monday 13th JulyTime: 6:50pm (and 7:50pm Film4+1)
Strange DaysOn: Sky Movies Modern GreatsDate: Thursday 16th JulyTime: 01:15am
Summer Of SamOn: Sky Movies Modern GreatsDate: Monday 13th JulyTime: 11:30pm (and 2:10am 15 July)
Taxi DriverOn: Sky Screen 1   Date: Wednesday 15th JulyTime: 00:40am
Teen WolfOn: Sky Movies Comedy Date: Tuesday 14th JulyTime: 2:30pm (and 9:45pm)
The Addams FamilyOn: Sky Movies FamilyDate: Monday 13th JulyTime: 1:00pm (and 8:00pm)
The Addams Family ValuesOn: Sky Movies Family Date: Tuesday 14th JulyTime: 4:45pm (and 10:10pm)
The Big LebowskiOn: Sky Movies Modern GreatsDate: Tuesday 14th JulyTime: 10:05pm
The Boston StranglerOn: Sky Screen 1 Date: Tuesday 14th JulyTime: 03:00amThe ConversationOn: Sky Movies Modern GreatsDate: Tuesday 14th JulyTime: 06:00am (and 2:30am 15 July)The Day The Earth Stood Still (1951)On: Sky Movies ClassicsDate: Sunday 12th JulyTime: 08:40am (and 1:00am 13 July)
The DuellistsOn: Sky Movies Modern GreatsDate: Tuesday 14th JulyTime: 04:05amThe Fifth ElementOn: Film4  Date: Thursday 16th July 2009Time: 11:05pm (and 00:05am 17 July Film4+1)
The Fly (1958)On: Film4Date: Sunday 12th JulyTime: 5:00pm (and 6:00pm Film4+1)
The FrightenersOn: Sky Movies Sci-Fi/HorrorDate: Saturday 11th JulyTime: 08:30am (and 5:00pm)
The GriftersOn: Sky Screen 2  Date: Monday 13th JulyTime: 00:20am
The HowlingOn: ITV4Date: Monday 13th JulyTime: 10:05pm
The HungerOn: TCMDate: Friday 10th JulyTime: midnightThe Incredible HulkOn: Sky Screen 2Date: Friday 10th JulyTime: 1:00pm (and 9:00pm)
The Iron GiantOn: FIVERDate: Saturday 11th JulyTime: 5:00pm (and 6:00pm 12 July)
The Lost BoysOn: BravoDate: Thursday 16th JulyTime: 22:00pm (and 11:00pm Bravo+1)
The MissionOn: ITV3Date: Friday 10th JulyTime: 10:00pm (and 11:00pm 15 July)
The MistOn: Sky Movies Sci-Fi/HorrorDate: Saturday 11th JulyTime: 2:20pm (and 9:00pm)
The OmenOn: Sky Movies Sci-Fi/HorrorDate: Thursday 16th JulyTime: 11:30am (and 7:00pm)
The ProphecyOn: Movies 24 Date: Tuesday 14th JulyTime: 9:00pm (and 2:00am Movies24+)
The Quick And The DeadOn: more4   Date: Friday 10th JulyTime: 9:00pm (and 00:25am 11 July)The Rocky Horror Picture ShowOn: Sky Movies Indie Date: Sunday 12th JulyTime: 3:55pm (and 11:40pm)
The Running ManOn: Sky Movies Modern GreatsDate: Wednesday 15th JulyTime: 9:40pm
The Seventh Voyage Of SinbadOn: fiveDate: Sunday 12th JulyTime: 3:45pm
The ShiningOn: Sky Movies Modern GreatsDate: Friday 10th JulyTime: 5:55pm (and 10:05pm 16 July)
The Sixth SenseOn: Sky Movies Modern GreatsDate: Friday 10th JulyTime: 4:00pm (and 00:05am 11 July, 1:35pm 13 July, 8:15am 16 July)
The TerminatorOn: E! Date: Sunday 12th JulyTime: 3:00pm
THX 1138On: Sky Movies Sci-Fi/HorrorDate: Monday 13th JulyTime: 11:50am
Trading PlacesOn: Sky Movies Comedy Date: Sunday 12th JulyTime: 2:30pm (and 9:45pm)
Three Days Of The CondorOn: Sky Movies Modern GreatsDate: Monday 13th JulyTime: 8:00pm
Tremors 2: AftershocksOn: Sky Movies Action/ThrillerDate: Friday 10th JulyTime: 08:40am (and 8:15am 15 July)
True LiesOn: ITV1 Date: Saturday 11th JulyTime: 10:30pm
Village Of The Damned (1960)On: TCM Date: Wednesday 15th JulyTime: 03:30am
What Lies BeneathOn: Sky1Date: Friday 10th JulyTime: 9:00pm (and 11:00pm 12 July Sky2)
Wild At HeartOn: ITV4Date: Saturday 11th JulyTime: 00:05am
X-MenOn: Sky Movies Action/ThrillerDate: Friday 10th JulyTime: 4:00pm (and 11:05pm, noon & 7:10pm 15 July)
Young FrankensteinOn: Sky Movies Modern GreatsDate: Thursday 16th JulyTime: 6:10pm
ZodiacOn: Sky Movies Action/ThrillerDate: Friday 10th JulyTime: 6:20pm