News
Geek shows and movies on UK TV in the coming week
Would I Lie To You, Sherlock, John Bishop's Britain, Wallander, Better Off Ted and a whole host of movie treats: it's the UK TV week's round-up!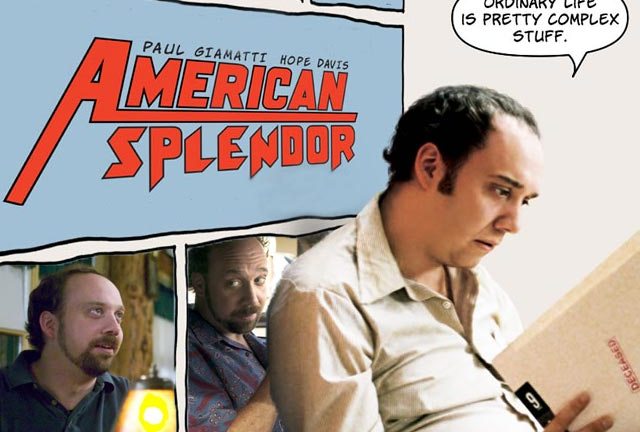 A new series, the fourth, of Would I Lie To You? starts tonight, Friday 23rd July at 10:35pm on BBC1. Its description of a panel show where contestants guess if the claims made are true or false, sounds like more dainty undergarments through dog intestines, until you learn that the show is hosted by Rob Brydon and 'celebrity' guests are usually top-notch comedians joining panel captains Lee Mack and David Mitchell. It's the interaction among these three and their guests that gets the most laughs, the 'game' being a means to an end, usually a very funny end, week on week. Tonight is the first of eight episodes in the series.
New to hosting a weekly show of his own will be stand-up comedian, John Bishop, bringing his own brand of wit to a weekly series, John Bishop's Britain. The show, starting Saturday at 9:50pm on BBC1, also involves guest 'celebrities' and members of the Great British Public, and the roster and their length of airtime, we'd imagine, will be the making or breaking of the show. As long as Bishop's given plenty of space to do what we've seen him do best, it should be a winner. It's well worth a peek at this point.
We make the odd exception for cop shows when the programme has something more to offer than bad-guy-of-the-week policing. Wallander has more, in its titular detective and also those you'd think are just background bodies, but turn out to be just as interesting in their own rights.
Months back, BBC curiously ran episodes of this 2005 Swedish series, starring Krister Henriksson, almost neck-and-neck with the Kenneth Branagh 2008 version. I think they may even have overlapped a week or two, making for confusion in the schedules for those trying to follow either show.
Having seen both, Henriksson's Wallander is far less morose, even with storylines just as dark, and the adaptation doesn't develop the secondary characters nearly as well as the original. Each is better than most programmes of their ilk, though, and especially interesting in comparison with each other. We'd guess the latter series may be shown again soon, too, but this is the best place to start, with Before The Frost, the first of the thirteen episode rerun of the original series on Saturday, 24th July at 9:00pm on BBC4.
Another excellent use of our TV licence fees, and the show we're most looking forward to is Sherlock, the modern day take penned by Steven Moffat and Mark Gatiss and starring Benedict Cumberbatch and Martin Freeman. We've been tantalised with the interviews and enough bits of information to guarantee front and centre seats on the settee for Sunday, 25th July at 9:00pm on BBC1 when the first of three episodes, A Study In Pink, brings the most famous detective pairing to that London flat and our telly screens.
Lastly, we move into the week with the UK premiere of Better Off Ted, whose pilot episode wil be shown on FX, Tuesday, 27th July at 9:00pm. We might add that this is a limited run, as the show was cancelled in the US, with two episodes from its second and final season never aired. Still, the highly rated comedy has two dozen shows we can catch and includes Portia De Rossi, a veteran of another comedy show loved but lost, Arrested Development. Perhaps if we think of it as a hand-me-down rather than a cast-off, it'll be easier to accept the late and abbreviated stay on our shores?
Now, on to the films showing through the weekend and a bit beyond, As always, if we missed anything interesting, have a shout in the comments, with our thanks.
---
Please also note: the ordinal numbers for dates will help you scan through this simple list with your browser's search function. Enter '24th' in your browser's Find box or window to highlight and/or tab through all movies shown on Saturday. Enjoy!
---
28 Days Later
On: Film4Date: Wednesday 28th JulyTime: 10:50pm (and 11:50pm Film4+1)
American Splendor
On: Film4Date: Sunday 25th JulyTime: 00:35am (and 1:35am Film4+1)
Apocalypse NowOn: TCMDate: Sunday 25th JulyTime: 9:00pm
BananasOn: TCMDate: Monday 26th JulyTime: 00:15am
Bram Stoker's DraculaOn: Bravo    Date: Friday 23rd JulyTime: 9:00pm (and 10:00pm Bravo+1)
Catch Me If You CanOn: BBC 1Date: Saturday 24th JulyTime: 10:45pmChanging LanesOn: more4Date: Friday 23rd JulyTime: 9:00pm (and 00:05am 24th July)
Charlie And The Chocolate FactoryOn: ITV2Date: Sunday 25th JulyTime: 4:55pm (ans 5:55pm ITV2+1)
ConstantineOn: WatchDate: Saturday 24th JulyTime: 10:00pm (and 11:00pm Watch+1, 9/10:00pm 25th July)
Corpse BrideOn: ITV2Date: Saturday 24th JulyTime: 8:20pm (and 9:20pm ITV2+1, noon/1:00pm 25th July)
Crimson TideOn: BBC 1  Date: Friday 23rd JulyTime: 11:15pm
Daleks – Invasion Earth 2150 ADOn: WatchDate: Tuesday 27th JulyTime: 5:20pm (and 6:20pm Watch+1, 4:05/5:05pm 28th July)Die HardOn: Film4Date: Sunday 25th JulyTime: 9:00pm (and 10:00pm Film4+1)
District 13On: Film4Date: Monday 26th JulyTime: 9:00pm (and 10:00pm Film4+1)
Doctor Who And The DaleksOn: Watch  Date: Monday 26th JulyTime: 5:20pm (and 6:20pm Watch+1, 3:40/4:40pm 27th July)
Eight Legged FreaksOn: ITV4Date: Sunday 25th JulyTime: 8:00pm (and 9:00pm ITV4+1)
Fight ClubOn: Film4    Date: Friday 23rd JulyTime: 11:00pm (and midnight Film4+2)Gaslight (1940)On: Channel 4Date: Tuesday 27th JulyTime: 12:05pm (and 1:05pm 4+1)
Gran TorinoOn: Sky Movies Crime and ThrillerDate: Friday 23rd JulyTime: 1:05pm (and 1:05am 24th July)
HulkOn: ITV1Date: Saturday 24th JulyTime: 3:20pm
LadyhawkeOn: Film4Date: Saturday 24th JulyTime: 1:00pm (and 2:00pm Film4+1)
LauraOn: Film4Date: Tuesday 27th JulyTime: 12:40pm (and 1:40pm Film4+1)
Mad Max 3: Beyond ThunderdomeOn: ITV4   Date: Friday 23rd JulyTime: 9:00pm (and 10:00pm ITV4+1)
ManhunterOn: TCMDate: Saturday 24th JulyTime: 11:15pmMars Attacks!On: G.O.L.D.Date: Friday 23rd JulyTime: 10:00pm (and 11:00pm Gold+1, 8/9:00pm 24th July)
Metropolis (Robotic Angel )On: Film4Date: Wednesday 28th JulyTime: 01:45am (and 2:45am Film4+1)
Midnight RunOn: ITV1  Date: Friday 23rd JulyTime: 10:35pm
Mission: Impossible IIIOn: Film4    Date: Tuesday 27th JulyTime: 9:00pm (and 10:00pm Film4+1)
Ocean's Eleven (1960)On: Five  Date: Saturday 24th JulyTime: 2:45pmOne Hour PhotoOn: Film4Date: Saturday 24th JulyTime: 01:45am (and 2:45am Film4+1)
RoninOn: FiveDate: Monday 26th JulyTime: 9:00pmScream 3On: Comedy CentralDate: Saturday 24th JulyTime: 11:40pm (and 00:40am 25th July CC+1)
SidewaysOn: Film4Date: Tuesday 27th JulyTime: 11:20pm (and 00:20am 28th July Film4+1)
Star Trek VI: The Undiscovered CountryOn: Channel 4Date: Saturday 24th JulyTime: 11:05pm (and 00:05am 25th July 4+1)
The Fly (1958)On: Film4Date: Monday 26th JulyTime: 01:45am (and 2:45am Film4+1)
The Good, The Bad And The UglyOn: Sky Movies Classics   Date: Monday 26th JulyTime: 9:00pm (and midnight 29th July)
The IncrediblesOn: BBC 1    Date: Saturday 24th JulyTime: 5:10pm
The Legend Of ZorroOn: Five  Date: Friday 23rd JulyTime: 9:00pm (and 10:00pm FiveUSA+1, 7:30/8:30pm 24th July)The MaskOn: Five   Date: Sunday 25th JulyTime: 8:30pm
The Mothman PropheciesOn: BBC 1  Date: Tuesday 27th JulyTime: 11:05pmThe WaveOn: BBC 4Date: Sunday 25th JulyTime: 10:00pm
Toy Story 2On: BBC 3Date: Sunday 25th JulyTime: 7:30pm
TremorsOn: ITV4   Date: Friday 23rd JulyTime: 11:10pm (and 00:10am 24th July ITV4+1)
Wallace And Gromit: A Close ShaveOn: BBC 3Date: Sunday 25th JulyTime: 7:00pm
X2On: ITV2Date: Sunday 25th JulyTime: 10:00pm (and 11:00pm ITV2+1)