News
Geek shows and movies on TV in the coming week
The week's best films rounded up, with reminders for UK TV's must see series finales...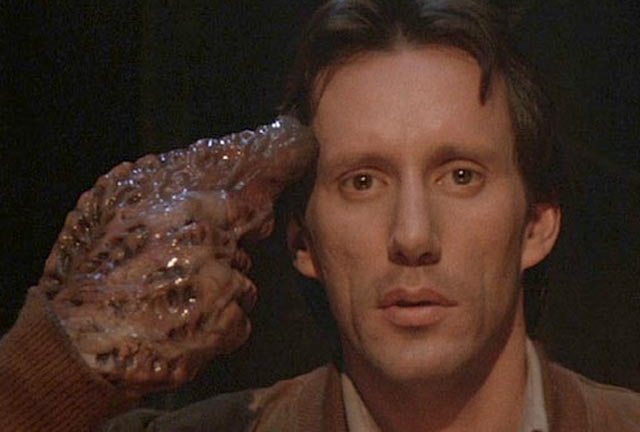 There's no news on start-ups this week but major things are still shaking for two series with final episodes to wring out before they're gone from our weekly must see schedules…
Have refills of your preferred beverage ready for two back-to-back episodes of Fringe's maiden season wrap starting Sunday 24th May at 9:00pm with The Road Not Taken, followed by There's More Than One Of Everything at 10:10pm on Sky1.
If a 2+ hour block of sci-fi wasn't enough for you, the one-two double ep punch of the final hours of the 7th season of 24 hits our small screens beginning at 9:00pm Monday the 25th of May on Sky 1.
The finales of both series are repeated on Sky1 and Sky2 through the week, but you're risking slipping in spoiler spillage at school, work, the pub and places in between if you don't see each at first showing.
If we've missed anything else of significance, shout it out in the comments and be sure to check here in the weeks to come for news of second season start-ups of a few notable series.
Now, here are the films of interest in the coming week. We always advise you minimise your disappointment by checking local schedules for last minute changes to broadcast dates and times. There are few things more harmful to the delicate telly psyche than tuning in for Jaws and finding Bratz!
---
28 Days Later
On: Film4Date: Wednesday 27th MayTime: 10:55pm (and 11:55pm Film4+1)
Airplane!On: Film4Date: Monday 25th MayTime: 7:15pm (and 8:15pm Film4+1)
Alien 3On: Sky Screen 2Date: Saturday 23rd MayTime: 00:45am (and 10:00am & 5:20pm 26 May Sky Sci-Fi)
Back To The Future Part III (updated 23 May)On: ITV2Date: Saturday 23rd MayTime: 6:10pm new start time 6:05pm
Batman ForeverOn: Film4Date: Saturday 23rd May)Time: 6:45pm (and 7:45pm Film4+1)
BeetlejuiceOn: LIVINGDate: Monday 25th MayTime: 10:00pm (and 11:00pm Living+1, midnight 26 May +2)
Beverly Hills CopOn: Sky Movies Modern GreatsDate: Wednesday 27th MayTime: 6:00pm
Breaking AwayOn: Sky Movies DramaDate: Saturday 23rd MayTime: 06:30am
Buffy The Vampire SlayerOn: Film4Date: Saturday 23rd MayTime: 10:50pm (and 11:50pm Film4+1, 11:40pm/00:40am 26/27 May)
BugsyOn: five USADate: Saturday 23rd MayTime: 9:00pm
Bugsy MaloneOn: Film4Date: Saturday 23rd MayTime: 11:00am (and noon Film4+1)
CaddyshackOn: TCMDate: Saturday 23rd MayTime: 9:00pm
Clash Of The TitansOn: TCMDate: Sunday 24th MayTime: 00:40am
Close Encounters Of The Third KindOn: Sky Screen 2Date: Monday 25th MayTime: 11:55am (and 9:00pm)
CloverfieldOn: Sky Screen 2Date: Thursday 28th MayTime: 1:05pm (and 11:10pm)
Coming To AmericaOn: Sky Movies Modern GreatsDate: Sunday 24th MayTime: 8:00pm
Deep Blue SeaOn: Sky Movies Action/ThrillerDate: Wednesday 27th MayTime: 8:00pm
Die HardOn: Sky Movies Action/ThrillerDate: Saturday 23rd MayTime: 10:50am (and 00:45am 24 May, 6:40pm 26 May)
Dirty HarryOn: Sky Movies Modern GreatsDate: Monday 25th MayTime: 6:10pm (and 00:15am 28 May)
Doctor Who And The DaleksOn: WatchDate: Sunday 24th MayTime: 3:20pm (and 4:20pm Watch+1, 9:20/10:20am 25 May)
Donnie DarkoOn: BBC 2Date: Saturday 23rd MayTime: 10:30pm
Eastern PromisesOn: Sky Movies IndieDate: Friday 22nd MayTime: 10:00pm (and 3:45am 23 May, 10:00pm 27 May, 3:45am 28 May)
Evil Dead IIOn: Sky Screen 2Date: Wednesday 27th MayTime: 10:45pm (and 00:35am 28 May Sky Horror)
Ferris Bueller's Day OffOn: Sky Movies ComedyDate: Saturday 23rd MayTime: 11:15am (and 6:15pm)
Freaky FridayOn: BBC 1Date: Monday 25th MayTime: 3:30pm
FrenzyOn: Sky Movies ClassicsDate: Monday 25th MayTime: 11:50pm (and 9:10pm 27 May)
Fright NightOn: Sky Screen 1Date: Monday 25th MayTime: 02:25am (and 2:25am 29 May Sky Sci-Fi)
Good Morning, VietnamOn: Sky Screen 1Date: Sunday 24th MayTime: 10:45pm
Independence DayOn: E4Date: Saturday 23rd MayTime: 9:00pm (and 10:00pm E4+1)
Jacob's LadderOn: Sky Movies Modern GreatsDate: Friday 22nd MayTime: 10:10am (and 4:10pm 28 May)
JawsOn: ITV4Date: Wednesday 27th MayTime: 10:25pm
John Carpenter's VampiresOn: SCI FIDate: Sunday 24th MayTime: 9:00pm
Kiki's Delivery ServiceOn: Film4Date: Monday 25th MayTime: 11:00am (and noon Film4+1)
KluteOn: TCMDate: Tuesday 26th MayTime: 11:35pm
LifeboatOn: Sky Movies ClassicsDate: Tuesday 26th MayTime: 5:15pm (and 00:40am 27 May, 6:00am & 7:00pm 28 May)
MarnieOn: Sky Movies ClassicsDate: Monday 25th MayTime: 2:30pm (and 1:50am 26 May, 2:35pm 27 May, 1:40am 28 May)
Men In BlackOn: WatchDate: Monday 25th MayTime: 6:10pm (and 7:10pm & 10:00/11:00pm)
Mission: Impossible IIOn: ITV1Date: Saturday 23rd MayTime: 10:05pm
National Lampoon's Animal HouseOn: Sky Screen 1Date: Sunday 24th MayTime: 03:05am
Night At The MuseumOn: Channel 4Date: Sunday 24th MayTime: 6:20pm (and 7:20pm 4+1)
NighthawksOn: Sky Movies Action/ThrillerDate: Monday 25th MayTime: 02:30am
No Country For Old MenOn: Sky Screen 2Date: Friday 22nd MayTime: 12:40pm (and 9:00pm)
Planes, Trains And AutomobilesOn: Film4Date: Monday 25th MayTime: 11:05pm (and 00:05 Film4+1 26 May)
Psycho (1960)On: Sky Movies ClassicsDate: Tuesday 26th MayTime: 08:40am (and 10:50pm, 12:30pm 28 May, 2:55am 29 May)
PredatorOn: Sky1Date: Friday 22nd MayTime: 10:00pm (and 10:00pm 24 May Sky2)
QuadropheniaOn: Sky Screen 2Date: Monday 25th MayTime: 01:25am
RamboOn: Sky Screen 2Date: Friday 22nd MayTime: 11:05pm (and 10:00pm 27 May,&1:25am 28 May Sky Action)
Raising ArizonaOn: Sky Movies ComedyDate: Wednesday 27th MayTime: 07:55am (and 1:20am 28 May)
Rear Window (1954)On: Sky Movies ClassicsDate: Tuesday 26th MayTime: 06:40am (and 7:00pm, 10:40am 27 May, 4:00am & 2:30pm 28 May)
Repo ManOn: Sky Movies Modern GreatsDate: Sunday 24th MayTime: 02:25am
Resident Evil: ExtinctionOn: Sky Screen 2Date: Saturday 23rd MayTime: 10:45pm
Rob RoyOn: Sky Movies Modern GreatsDate: Sunday 24th MayTime: 06:05am
RockyOn: Sky Movies Modern GreatsDate: Saturday 23rd MayTime: 06:35am (and 4:00am 24 May)
Shadow Of A DoubtOn: Sky Movies ClassicsDate: Monday 25th MayTime: 10:45am (and 10:30am 28 May, 4:45am 29 May)
Short CutsOn: TCMDate: Monday 25th MayTime: 9:00pm
Son Of RambowOn: Sky Movies PremiereDate: Saturday 23rd MayTime: 6:00pm (and 7:00pm Premiere+1, then daily at similar times through 29 May)
SpellboundOn: Sky Movies ClassicsDate: Monday 25th MayTime: 12:35pm (and 4:10am & 2:45pm 26 May, 4:25am 27 May)
Starship TroopersOn: WatchDate: Saturday 23rd MayTime: 10:00pm (and 11:00pm Watch+1, (900/10:00pm 24 May)
Strangers On A TrainOn: fiveDate: Sunday 24th MayTime: 1:00pm
SunshineOn: Sky Movies IndieDate: Friday 22nd MayTime: 6:00pm (and 8:05pm)
The BirdsOn: Sky Movies ClassicsDate: Monday 25th MayTime: 08:40am (and 12:35 pm 27 May)
The Elephant ManOn: TCMDate: Sunday 24th MayTime: 3:00pm
The Fast And The FuriousOn: ITV1Date: Thursday 28th MayTime: 10:35pm
The FrightenersOn: Sky Movies Sci-Fi/HorrorDate: Saturday 23rd MayTime: 11:00am (and 6:00pm)
The GooniesOn: fiveDate: Saturday 23rd MayTime: 5:55pm
The Incredible HulkOn: Sky Movies PremiereDate: Saturday 23rd MayTime: 10:00am (and 11:00am Premiere+1 and 8:00/9:00pm Premiere/+1, then daily at similar times through 29 May)
The Italian Job (1969)On: Sky Movies Action/ThrillerDate: Sunday 24th MayTime: 08:25am (and 3:35pm)
The KraysOn: Sky Screen 1Date: Wednesday 27th MayTime: 00:30am
The Last Of The MohicansOn: Sky Movies DramaDate: Saturday 23rd MayTime: 2:00pm (and 6:00pm 27 May)
The MistOn: Sky Movies PremiereDate: Saturday 23rd MayTime: 10:00pm (and 11:00pm Premiere+1, then daily at similar times through 29 May)
The Monster SquadOn: Sky Movies Sci-Fi/HorrorDate: Wednesday 27th MayTime: 2:30pm (and 7:35pm)
The Name Of The RoseOn: BBC 1Date: Thursday 28th MayTime: 11:40pm
The Rocky Horror Picture ShowOn: Sky Screen 1Date: Sunday 24th MayTime: 01:20am
The Running ManOn: Sky Movies Sci-Fi/HorrorDate: Friday 22nd MayTime: 9:00pm (and 1:50am 23 May, 1:35am 24 May, 10:00pm 25 May & 2:25am 26 May Sky Modern Greats)
The Usual SuspectsOn: Sky Movies Action/ThrillerDate: Monday 25th MayTime: 00:40am
Three Days Of The CondorOn: Sky Movies Modern GreatsDate: Saturday 23rd MayTime: 11:40am (and 10:05pm)
Tin CupOn: TCMDate: Tuesday 26th MayTime: 9:00pm
TremorsOn: ITV4Date: Sunday 24th MayTime: 10:30pm
UnforgivenOn: ITV1Date: Friday 22nd MayTime: 10:35pm
VertigoOn: Sky Movies ClassicsDate: Monday 25th MayTime: 7:00pm (and 6:20 am & 4:50pm 27 May)
VideodromeOn: Sky Movies Sci-Fi/HorrorDate: Saturday 23rd MayTime: 10:00pm (and 3:20am 24 May)
Wallace And Gromit: A Close ShaveOn: BBC 1Date: Monday 25th MayTime: 3:00pm
WantedOn: Sky Movies PremiereDate: Friday 22nd MayTime: 10:10pm (and 11:10pm Premiere+1)
X-MenOn: Sky Movies FamilyDate: Tuesday 26th MayTime: 9:45pm (and 1:15am 27 May)