News
Geek shows and movies on TV in the coming week
Gaye looks at the geek week ahead on UK TV, including the pilot for Lie To Me...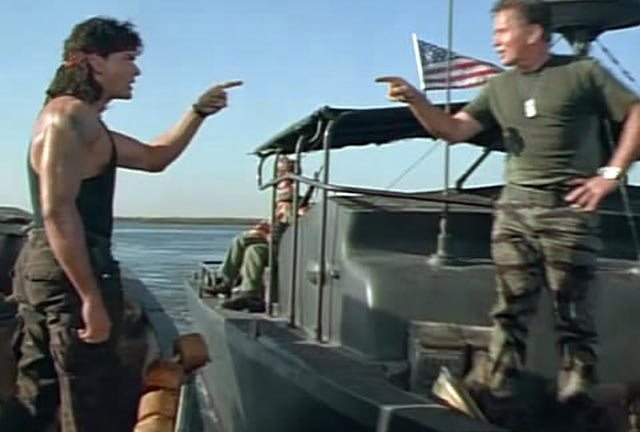 It's probably a long shot that any films showing on Sunday at 9:00pm will be seen by more than the perpetually forgetful. That's when the double episode season finale of Lost, enticingly-entitled The Incident, airs on Sky 1.
When Joss Whedon's Dollhouse doors opened in America, the invitation was hardly the Buffy or Firefly peer party that US fans yearned for. If you want to experience for yourself the fragility of hopeful expectation, there's probably no better example than the first episode, Ghost, airing Tuesday at 9:00pm on Sci-Fi.
Tonight, May 15th, the pilot of drama series, Lie To Me, airs at 11:00pm on Sky 2. It may turn out to be just another crime show in a long, yawning line of crime shows, but it has one thing going for it that will get this particular TV addict to give it an initial critical sitting: it stars Tim Roth. I let a cop show into my busy schedule based on a similar principle recently – Life, with Damian Lewis – and I never regretted those minutes. Hopefully, this crime procedural about Roth as a human lie detector – with skills approaching superhero power levels – will prove as watch-worthy. It airs again on Sunday the 17th and the wee hours of Thursday the 21st with the episode Moral Waiver airing at 10:00pm that night.
Now, here's our film highlights for the coming week. As always, before you brew up and snuggle down, check your local listings for the lastest broadcast days and times. The list was accurate at the time it was compiled, but we can't be held responsible for the whims of the flick switch flickers. Enjoy!
---
Airplane!
On: Film4Date: Wednesday 20th MayTime: 7:15pm (and 8:15pm Film4+1)
Alien 3On: Sky Movies Sci-Fi/HorrorDate: Monday 18th MayTime: 09:25am
Almost FamousOn: Sky Movies IndieDate: Friday 15th MayTime: 2:50pm (and 10:00pm)
Arlington RoadOn: Sky Movies Action/ThrillerDate: Tuesday 19th MayTime: 06:45am (and 5:00pm)
Babylon 5: The Lost TalesOn: Sky Movies Sci-Fi/HorrorDate: Monday 18th MayTime: 08:00am (and 5:25pm)
Back To The Future Part IIOn: ITV2Date: Saturday 16th MayTime: 6:10pm (and 2:40pm 17 May)
Bad BoysOn: Sky Movies Modern GreatsDate: Monday 18th MayTime: 10:00pm
Barton FinkOn: Sky Movies IndieDate: Sunday 17th MayTime: 09:00am (and 4:25pm)
Blade RunnerOn: Sky Movies Modern GreatsDate: Friday 15th MayTime: 2:25pm (and 6:55pm 20 May)
Blown AwayOn: Virgin 1Date: Thursday 21st MayTime: 9:00pm (and 10:00pm Virgin+1)
BullittOn: TCMDate: Friday 15th MayTime: 9:00pm (and 1:25/2:25am 16 May Film4/+1)
CaddyshackOn: TCMDate: Thursday 21st MayTime: 11:50pm
Close Encounters Of The Third Kind: Collector's EditionOn: Sky Movies Sci-Fi/HorrorDate: Friday 15th MayTime: 4:40pm (and 10:50pm, 10:20am and 6:40pm 21 May)
CloverfieldOn: Sky Screen 2Date: Friday 15th MayTime: 12:45pm (and 9:00pm)
DesperadoOn: Sky Movies Modern GreatsDate: Saturday 16th MayTime: 10:00pm
Eastern PromisesOn: Sky Screen 2Date: Sunday 17th MayTime: 11:10pm
Edward ScissorhandsOn: Sky Movies Modern GreatsDate: Friday 15th MayTime: 12:25pm (and 8:00pm)
FargoOn: Sky Movies IndieDate: Thursday 21st MayTime: 10:00pm (and 3:40am 22 May)
FirestarterOn: ITV4Date: Friday 15th MayTime: 10:00pm
Fright NightOn: Sky Movies Sci-Fi/HorrorDate: Saturday 16th MayTime: 03:30am (and 00:55am 20 May)
Galaxy QuestOn: Sky Screen 1Date: Monday 18th MayTime: 8:00pm
Garden StateOn: Film4Date: Thursday 21st MayTime: 11:00pm (and 12:00pm Film4+1)
Good Morning, VietnamOn: Sky Movies PremiereDate: Friday 15th MayTime: 8:00pm (and 9:00pm Premiere+1)
GoodfellasOn: TCMDate: Saturday 16th MayTime: 9:00pm
Gregory's GirlOn: BBC 1Date: Sunday 17th MayTime: 10:50pm
Hot Shots!On: Sky Movies Modern GreatsDate: Friday 15th MayTime: 6:30pm (and 10:00pm 20 May Sky Screen 1)
In BrugesOn: Sky Movies IndieDate: Sunday 17th MayTime: 10:00pm
Independence DayOn: E4Date: Wednesday 20th MayTime: 9:00pm (and 10:00pm E4+1, 9:00/10:00pm 23 May E4/+1)
Last Action HeroOn: ITV1Date: Monday 18th MayTime: 10:35pm
Lock, Stock And Two Smoking BarrelsOn: Sky Movies Modern GreatsDate: Friday 15th MayTime: 10:00pm (and 11:20pm 19 May)
Midnight In The Garden Of Good And EvilOn: TCMDate: Tuesday 19th MayTime: 11:20pm
NighthawksOn: Sky Movies Action/ThrillerDate: Saturday 16th MayTime: 02:55am
Patriot GamesOn: Sky Movies Action/ThrillerDate: Saturday 16th MayTime: 10:45am (and 7:00pm)
PredatorOn: Sky1Date: Wednesday 20th MayTime: 10:00pm (and 11:00pm 21 May Sky2, 10:00pm 22 May Sky 1)
Predator 2On: Sky Screen 2Date: Wednesday 20th MayTime: 00:50am
Raising ArizonaOn: Sky Movies ComedyDate: Monday 18th MayTime: 4:30pm (and 1:45am 19 May)
RecOn: Sky Screen 2Date: Sunday 17th MayTime: 01:30am
Red HeatOn: ITV1Date: Friday 15th MayTime: 10:35pm
Repo ManOn: Sky Movies Modern GreatsDate: Monday 18th MayTime: 01:30am (and 3:30am 20 May)
Requiem For A DreamOn: Sky Movies IndieDate: Monday 18th MayTime: 03:45am
Rumble FishOn: Sky Movies DramaDate: Sunday 17th MayTime: 00:05am (and 2:00am 22 May)
ScarfaceOn: Sky Movies DramaDate: Friday 15th MayTime: 11:40pm (and 11:25pm 18 May)
Small SoldiersOn: ITV2Date: Saturday 16th MayTime: 1:10pm
Star Trek: The Motion PictureOn: Sky Movies Sci-Fi/HorrorDate: Saturday 16th MayTime: 08:00am (and 6:50pm)
Star Trek II: The Wrath Of KhanOn: Sky Movies Sci-Fi/HorrorDate: Friday 15th MayTime: 7:00pm (and 10:20am & 9:00pm 16 May)
Star Trek III: The Search For SpockOn: Sky Movies Sci-Fi/HorrorDate: Saturday 16th MayTime: 12:30pm (and 11:00pm)
Star Trek IV: The Voyage HomeOn: Sky Movies Sci-Fi/HorrorDate: Saturday 16th MayTime: 2:30pm (and 00:50am 17 May)
Star Trek V: The Final FrontierOn: Sky Movies Sci-Fi/HorrorDate: Saturday 16th MayTime: 4:30pm (and 3:00am 17 May)
Star Trek VI: The Undiscovered CountryOn: Sky Movies Sci-Fi/HorrorDate: Sunday 17th MayTime: 08:00am (and 4:00pm)
Star Trek: GenerationsOn: Sky Movies Sci-Fi/HorrorDate: Sunday 17th MayTime: 10:00am (and 6:00pm)
Star Trek: First ContactOn: Sky Movies Sci-Fi/HorrorDate: Sunday 17th MayTime: noon (and 8:00pm)
Star Trek: InsurrectionOn: Sky Movies Sci-Fi/HorrorDate: Friday 15th MayTime: 1:10pm (and 9:00pm 2:00 & 10:00pm 17 May)
Sweeney Todd: The Demon Barber Of Fleet StreetOn: Sky Screen 2Date: Saturday 16th MayTime: 00:05am (and 9:00pm, 00:45am 21 May Sky Sci-Fi/Horror)
Taxi DriverOn: Sky Movies Modern GreatsDate: Friday 15th MayTime: 11:50pm
The AbyssOn: E4Date: Monday 18th MayTime: 10:00pm (and 11:00pm E4+1)
The Breakfast ClubOn: Sky Movies Modern GreatsDate: Monday 18th MayTime: 12:25pm
The ConversationOn: Sky Screen 1Date: Sunday 17th MayTime: 11:55pm
The Fifth ElementOn: Film4Date: Friday 15th MayTime: 9:00pm (and 10:00pm Film4+1)
The FrightenersOn: Sky Screen 2Date: Monday 18th MayTime: 5:15pm
The Man With Two BrainsOn: Comedy CentralDate: Saturday 16th MayTime: 10:45pm (and 11:45pm CC+1)
The MatrixOn: Sky Movies Action/ThrillerDate: Thursday 21st MayTime: 11:00pm
The ProphecyOn: SCI FIDate: Sunday 17th MayTime: 10:50pm
The Rocky Horror Picture ShowOn: Sky Movies Modern GreatsDate: Tuesday 19th MayTime: 07:35am (and 1:00pm)
The Sixth SenseOn: Sky Screen 2Date: Sunday 17th MayTime: 10:05am (and 7:00pm, 6:10pm 20 May Sky Modern Greats)
The WarriorsOn: ITV4Date: Sunday 17th MayTime: 00:20am (and 10:00pm 18 May)
There's Something About MaryOn: Channel 4Date: Friday 15th MayTime: 10:00pm (and 11:00pm 4+1)
Titan A.E.On: Sky Movies Sci-Fi/HorrorDate: Wednesday 20th MayTime: 7:10pm
Trading PlacesOn: Sky Movies ComedyDate: Saturday 16th MayTime: 2:20pm (and 9:35pm)
TremorsOn: ITV4Date: Thursday 21st MayTime: 9:00pm
Twilight Zone: The MovieOn: Sky Movies Sci-Fi/HorrorDate: Tuesday 19th MayTime: 2:45pm
WantedOn: Sky Movies PremiereDate: Saturday 16th MayTime: 10:00pm (and 11:00pm Premiere+1 then daily at similar times through 22 May)
Watership DownOn: Film4Date: Friday 15th MayTime: 1:00pm (and 2:00pm Film4+1)
Wayne's WorldOn: Sky Movies ComedyDate: Monday 18th MayTime: 12:20pm (and 8:00pm)
Wayne's World 2On: Sky Movies ComedyDate: Tuesday 19th MayTime: 11:55am (and 8:00pm)
WestworldOn: TCMDate: Monday 18th MayTime: 11:00pm (and 7:25pm 20 May)
What About Bob?On: Sky Movies ComedyDate: Friday 15th MayTime: 11:30am (and 6:15pm, 9:45am 21 May, 1:20am 22 May)
X-MenOn: Sky1Date: Friday 15th MayTime: 9:00pm (and 10:00pm 17 May Sky 2, 9:45pm 21 May Sky Family)