News
Gary Kurtz: Star Wars Producer Dies at 78
Gary Kurtz, the producer who helped bring the original Star Wars to the big screen, has passed away.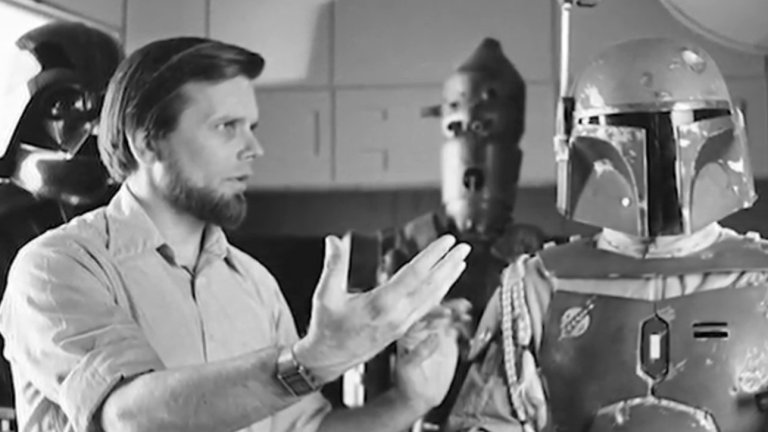 Hollywood has lost one of the pioneers who helped bring Star Wars to the big screen. Longtime producer Gary Kurtz passed away on Sunday after a battle with cancer. The news was confirmed by Kurtz's official Facebook page.
"Gary Kurtz was considered by many as a pioneer in the film industry and a master of the art of filmmaking," the Facebook post reads. "He found any opportunity to share his expansive knowledge of the film industry with budding filmmakers and those seeking knowledge. He was a real humanitarian and a gentleman; some have said that he is one of the gentlest souls in the film profession, modest and humble, and a very unique man."
Kurtz is best known as the producer of the original Star Wars and The Empire Strikes Back after first collaborating with director George Lucas on 1973 comedy film American Graffiti. But Kurtz wasn't just a producer. When production on Star Wars fell behind schedule, Kurtz stepped behind the camera as a second unit director, shooting "many pick up shots, most of the cockpit dog fighting scenes, and most of the Star Wars opening scene interior fight sequences on Princess Leia's ship," according to the announcement on Facebook. 
By the time, The Empire Strikes Back hit theaters and proved to be a massive success, Kurtz had more than left his mark on American cinema. But with two Star Wars movies under his belt, he decided not to produce Return of the Jedi "as he felt the script was too limited and that most of what was in the script had already been seen in the first two films (i.e. Another Death Star and the sand planet)."
He probably wasn't a fan of The Force Awakens either. 
Kurtz's credits also include fantasy films The Dark Crystal and Return to Oz as well as Mark Hamill sci-fi flick Slipstream and drag-racing movie Two-Lane Blacktop.
The producer is survived by wife Clare Gabriel and children Tiffany Kurtz, Melissa Kurtz, and Dylan Kurtz. This titan of the Star Wars universe will be missed.
John Saavedra is an associate editor at Den of Geek. Read more of his work here. Follow him on Twitter @johnsjr9.