News
Game of Thrones Showrunners Exit Star Wars Films
David Benioff and D.B. Weiss are no longer the creators Star Wars is looking for.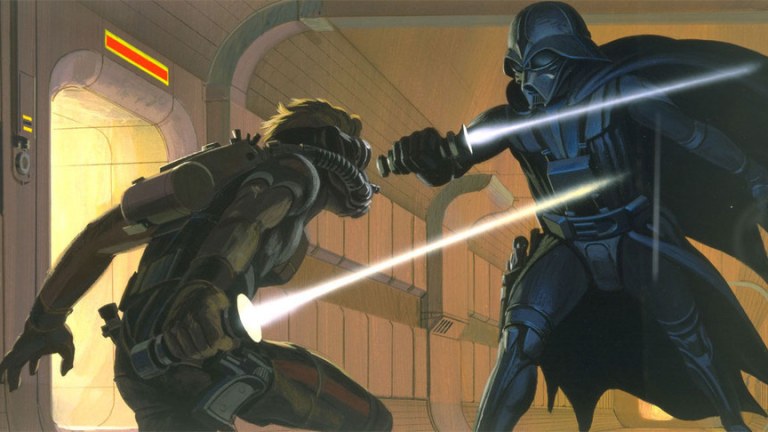 Winter has come for former Game of Thrones showrunners David Benioff and D.B. Weiss, at least as far as Star Wars is concerned.
The writing/producing pair who successfully (well, at least for most of the way) guided the HBO fantasy series through eight seasons are no longer working on a new trilogy of Star Wars movies, according to a report that broke late Monday night on Deadline.
Benioff and Weiss were supposed to launch a new era of Star Wars stories unrelated to the saga of the Skywalker family, which ostensibly ends this December with the release of Star Wars: The Rise of Skywalker. The first of their new trilogy was slated to arrive in 2022.
But the duo, who inked with Lucasfilm in early 2018, cited the demands of their massive production deal with Netflix as the reason why their vision of Star Wars will now never get out of spaceport.
"We love Star Wars," the pair said in a statement. "When George Lucas built it, he built us too. Getting to talk about Star Wars with him and the current Star Wars team was the thrill of a lifetime, and we will always be indebted to the saga that changed everything."
But they added, "There are only so many hours in the day, and we felt we could not do justice to both Star Wars and our Netflix projects. So we are regretfully stepping away."
Benioff and Weiss' exit seems to be on congenial terms, with Lucasfilm head Kathleen Kennedy saying in her own prepared comments, "David Benioff and Dan Weiss are incredible storytellers,. We hope to include them in the journey forward when they are able to step away from their busy schedule to focus on Star Wars."
With Benioff and Weiss leaving, the next step for Star Wars on the big screen beyond The Rise of Skywalker is unclear. While The Mandalorian and the Obi-Wan Kenobi series will seemingly represent the universe for the Disney+ streaming service, future theatrical projects such as a trilogy masterminded by Rian Johnson and a film produced by Marvel Studios chief Kevin Feige remain hypotheticals for now. We suspect there's more to come on this latest disturbance in the Force.
Listen to the latest Star Wars Blaster Canon podcast:
Subscribe: Apple Podcasts | Spotify | Stitcher | Acast | RSS
Don Kaye is a Los Angeles-based entertainment journalist and associate editor of Den of Geek. Other current and past outlets include Syfy, United Stations Radio Networks, Fandango, MSN, RollingStone.com and many more. Read more of his work here. Follow him on Twitter @donkaye