Features
Game Night: Jason Bateman on His 'Square' Character
Jason Bateman, Kyle Chandler and Jesse Plemons discuss their new comedy-thriller Game Night.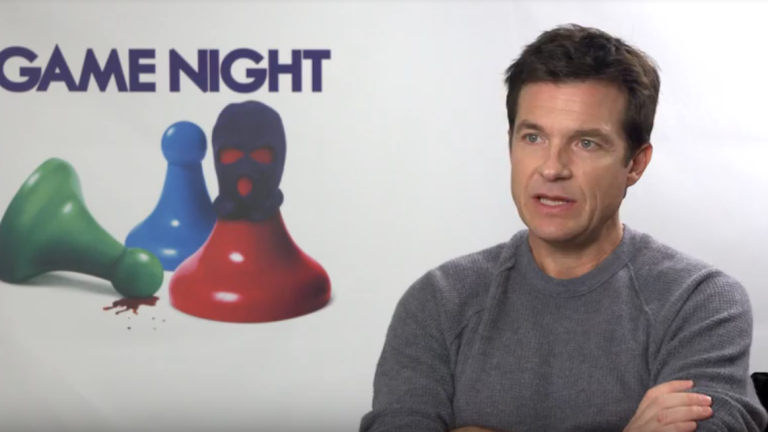 In Game Night, Jason Bateman (Ozark) plays Max, a married and unassuming nerdish type who loves getting together with his wife (Rachel McAdams) and friends every week for a night of Pictionary, Trivial Pursuit and whatever other games strike their fancy.
But Max's safe and secure routine comes to a dizzying halt when his brother Brooks (Kyle Chandler) returns to town and ups the stakes considerably for game night — turning what should be a diverting evening into a dangerous pursuit where reality and gaming get considerably mixed up.
In our interview below with Bateman, he talks about the "square" and "domesticated" Max and how making Game Night a thriller within a comedy makes the movie "a little bit better than it has to be":
Meanwhile, co-stars Jesse Plemons — who plays a too-tightly-wound cop next door who's just gone through a divorce — and Kyle Chandler talk about working together again after first meeting up on Friday Night Lights:
Game Night is out in theaters this Friday (February 23).