News
Gambit and Other X-Men Films on Hold For Disney/Fox Merger
X-Men producer Lauren Shuler Donner has confirmed that Gambit, X-Force, and Kitty Pryde movies are currently on hold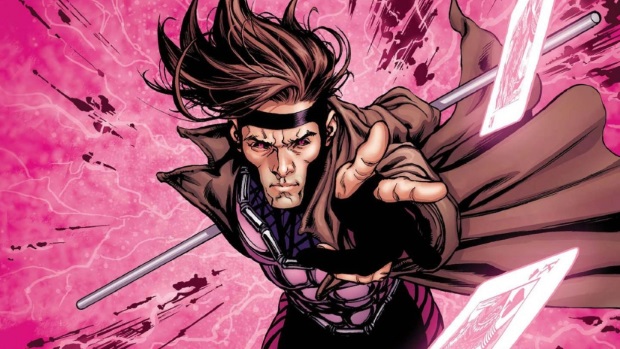 The year is 5067. The sun has long burnt out and been replaced by an orb of artificial UV light. Humanity has colonized every planet in the galaxy…even Pluto, which is recognized as a planet again and one of the better ones at that. You access the Internet via the neural implant in your brain, navigate to Den of Geek and see the headline "Gambit Film Delayed Once Again Due to Malfunctioning Channing Tatum Cyborg."
Yes, there has been a passage of time on Earth so that can only mean one thing: the Gambit movie is officially delayed again…as is every other X-Men property while Disney and Fox finish their merger.
X-Men producer Lauren Shuler Donner confirmed the news today at the 2019 Television Critics Association winter press tour. Shuler Donner mentioned Gambit as an example as to how the X-Men franchise likes to change tones and genres from film to film. "Gambit was going to be a heist movie," she said. Was…past tense. Shuler then clarified further.
"That is up to Disney, that is really up to Disney," Shuler Donner told IGN of whether the Gambit film would move forward. "I hope so, but that's up to them. The problem is, you cannot have too many Marvel X-Men superhero movies out there, otherwise we will cancel each other out. Each one has to be distinctive and yet you've got the Avengers to follow through, you've got so many distinctive story canons to follow through and yet you want new ones."
Gambit has been on Fox's docket for quite a long time now. Seriously, look at the "Gambit" topic on this site and take a trip down the boulevard of broken dreams. Most recently, Channing Tatum said that he planned to direct the film in addition to starring as the Cajun mutant with a talent for kinetic conversion, acceleration, and card throwing.
While the untitled Kitty Pryde movie has been placed on hold as well, writer Brian Michael Bendis reported yesterday via Twitter that he was still working on the script. Deadpool director Tim Miller was originally attached to direct.
X-Force did not yet have a writer or director announced but Ryan Reynolds, Josh Brolin, and Zazzie Beetz were all expected to reprise their roles as Deadpool, Cable, and Domino from the Deadpool films. Now the decision as to whether those movie forward will lie with Disney.
further reading: Complete Upcoming X-Men Movies Schedule
There was bound to be some growing pains from a merger between two absolutely enormous media conglomerates. Hopefully this will all end in Gambit, Kitty Pryde, and Domino leading the next generation of Avengers films.
Alec Bojalad is TV Editor at Den of Geek and TCA member. Read more of his stuff here. Follow him at his creatively-named Twitter handle @alecbojalad