News
Galaxy Quest TV Series Coming to Amazon
Yes, you read that right. Galaxy Quest will be a TV series.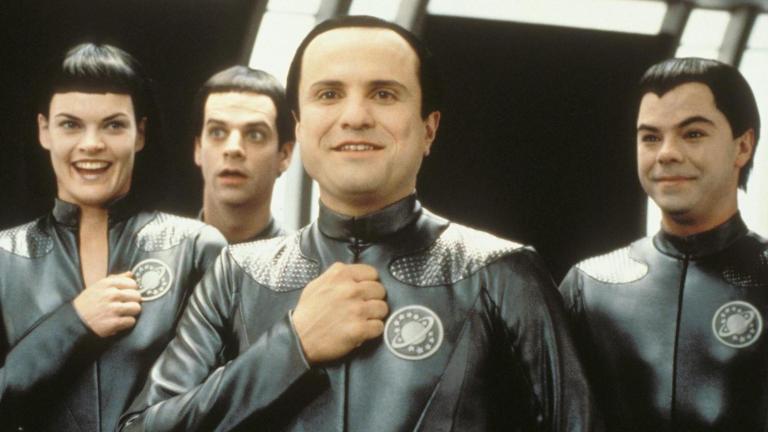 We may never have gotten Galaxy Quest 2, but we're getting more Galaxy Quest, and that's kind of cool. There's a Galaxy Quest TV series in the works at Paramount for Amazon. Things had been awfully quiet with news on this show, which was first announced back in 2015, and one of the reasons this went dark was the death of Alan Rickman. But now, THR reports that the series is happening again, with Paul Scheer (The League) writing (taking over for Robert Gordon). Mark Johnson is producing alongside Melissa Bernstein. 
The original film dealt with an alien race who believed that Galaxy Quest (think classic Star Trek) was the real deal, and so recruited the cast to do some heroic things for them. Hilarity, and a fair amount of loving jokes directed at Star Trek, ensued. 
So, here's the big question. What the heck would a Galaxy Quest TV series be about? Would it be a straight up version of the Galaxy Quest TV series we saw in the film? Could they go the extra mile and make it Galaxy Quest: The Next Generation? I'll be a little disappointed if this is just a straight-up continuation of the show's story, here. Maybe this one will take on the subject of unnecessarily convoluted reboots via wormhole or something.
Read and download the full Den of Geek Special Edition magazine here!