News
Gal Gadot Eyed for Bradley Cooper Underwater Movie Deeper
Wonder Woman star Gal Gadot is in talks to co-star with Bradley Cooper in Deeper, a submarine adventure movie.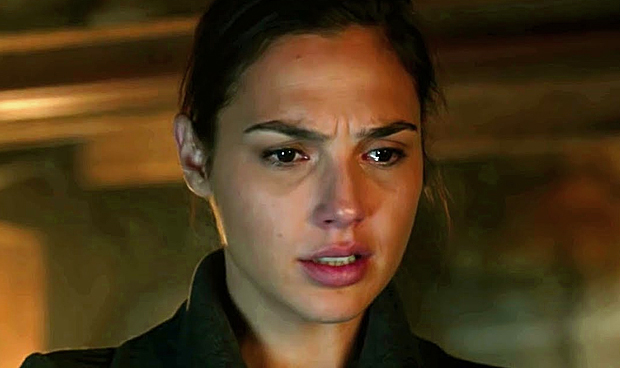 While Wonder Woman has made Gal Gadot into one of the most sought actresses in the industry, the DC Comics franchise also dominates her docket, with not one, but three role reprisals locked after this fall's Justice League, with Wonder Woman 2, Justice League Part Two and her just-announced appearance in 2020's Flashpoint. However, she could get a chance to – briefly – hang up her Golden Lasso of Truth, joining Bradley Cooper in the deep-sea adventure flick Deeper.
Gal Gadot is in talks to co-star in MGM thriller Deeper, reports Deadline. The project will manifest as an underwater adventure film that would see Gadot appear as a lead, opposite Bradley Cooper. The story depicts Cooper as a former astronaut who is hired to pilot a submersible into the deepest part of the ocean. However, the deep-sea gig takes a supernatural turn as it reaches its colossally cavernous destination.
Deeper will see Hungarian helmer Kornél Mundruczó in the director's chair. The film will be his first outside his home country, after recent efforts such as 2014 drama White God, 2010 drama Tender Son: The Frankenstein Project and TV series Állomás. With Deeper, he will work off a script by the workload-heavy Max Landis, who's currently writing the screenplay for the remake of An American Werewolf in London, which he will also direct, fulfilling his father John Landis's filmmaking legacy. The younger Landis – also known for writing Victor Frankenstein, American Ultra and Chronicle – also wrote BBC America's imminently returning TV series reboot Dirk Gently's Holistic Detective Agency.
As for co-star Bradley Cooper, the Hangover comedy franchise header, Oscar-nominated American Sniper star and Guardians of the Galaxy cinematic voice of Rocket Raccoon, Deeper will be an onscreen blockbuster lead comeback of sorts, since he's spent the last few years sitting back in supporting roles, also recurring on the short-lived Limitless CBS TV series adaptation of his 2011 film. He'll also be co-starring in – and directing – the 2018 remake of A Star is Born, opposite Lady Gaga.  
Deeper has yet to surface with any significant dates.
Read and download the full Den of Geek Special Edition magazine here!