News
Full trailer lands for How To Train Your Dragon 2
DreamWorks Animation gives us a better look at next summer's How To Train Your Dragon 2...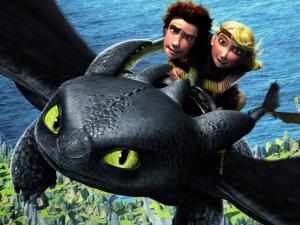 We think we're safe in saying that How To Train Your Dragon 2 is one of the most anticipated blockbusters of 2014. After all, the first movie's terrific, and DreamWorks has taken its time bringing the sequel to the screen. That's in part due to the fact that it's got another sequel arriving in two years, but it still could have knocked this one out quicker than it did.
Furthermore, co-director Dean DeBlois is back too, although his colleague on the first movie, Chris Sanders, went off to do The Croods, and is now at work on The Croods 2.
We did get a teaser trailer for How To Train Your Dragon 2 earlier in the year anyway, but here's the full one. The movie itself arrives in July 2014.