News
Full list of 2012 Razzies nominations: Adam Sandler gets record number
The nominations are in for the Golden Raspberry Awards 2012. And Adam Sandler leads the way, with eleven nominations…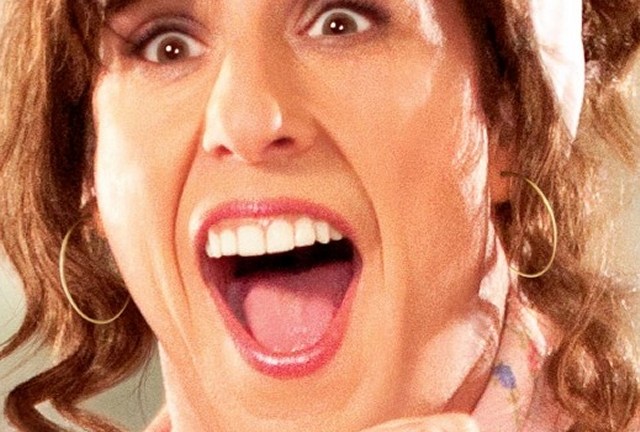 The Golden Raspberry Awards, the Razzies, are usually given out the night before the Oscars. However, this year, things have changed, with the awards being given out this year on April 1st. That means that Oscar time has, instead, brought us the list of Razzie nominations.
Now, usually, the big accusation aimed at the Razzies, with some justification, is that it targets high profile failures, as opposed to genuinely abysmal failures. It's an accusation that's hard to shift, but having sat through more than a few of the movies on its list here, it's hard to grumble too much.
Points of interest? Well, there appear to be four men up for actress awards, and it seems as if the categories have been reangled to give Adam Sandler as many chances as possible to take home a prize or two. And we suspect he might. His collective nominations here, for acting and writing, have set a Razzie record. Here's the full list of nominations..
WORST PICTUREBucky Larson: Born To Be A StarJack & JillNew Year's EveTransformers: Dark Of The MoonThe Twilight Saga: Breaking Dawn Part One
WORST ACTORRussell Brand (Arthur)Nicolas Cage (Drive Angry, Season Of The Witch, Trespass)Taylor Lautner (Twilight: Breaking Dawn Part 1, Abduction)Adam Sandler (Jack & Jill, Just Go With It)Nick Swardson (Bucky Larson: Born To Be A Star)
WORST ACTRESSMartin Lawrence (Big Mommas: Like Father, Like Son)Sarah Palin (Sarah Palin: The Undefeated)Sarah Jessica Parker (I Don't Know How She Does It, New Year's Eve)Adam Sandler (Jack & Jill)Kristen Stewart (Twilight: Breaking Dawn Part 1)
WORST SUPPORTING ACTORPatrick Dempsey (Transformers: Dark Of The Moon)James Franco (Your Highness)Ken Jeong (Big Mommas: Like Father, Like Son, The Hangover Part 2, Transformers: Dark Of The Moon, Zookeeper)Al Pacino (playing Al Pacino in Jack & Jill)Nick Swardson (Jack & Jill, Just Go With It)
WORST SUPPPORTING ACTRESSKatie Holmes (Jack & Jill)Brandon T Jackson (Big Mommas: Like Father, Like Son)Nicole Kidman (Just Go With It)David Spade (Jack & Jill)Rosie Huntington Whiteley (Transformers: Dark Of The Moon)
WORST SCREEN ENSEMBLEBucky Larson: Born To Be A StarJack & JillNew Year's EveTransformers: Dark Of The MoonTwilight: Breaking Dawn Part 1
WORST DIRECTORMichael Bay (Transformers: Dark Of The Moon)Tom Brady (Bucky Larson: Born To Be A Star)Bill Condon (Twilight: Breaking Dawn Part 1)Dennis Dugan (Jack & Jill, Just Go With It)Garry Marshall (New Year's Eve)
WORST PREQUEL, REMAKE, RIP-OFF OR SEQUELBucky Larson: Born To Be A StarThe Hangover Part 2Jack & JillTwilight: Breaking Dawn Part 1
WORST SCREEN COUPLENicolas Cage, and anyone sharing the screen with him in his three 2011 moviesShia LaBeouf and Rosie Huntington-Whiteley (Transformers: Dark of The Moon)Adam Sandler and Jennifer Aniston or Brookyln Decker (Just Go With It)Adam Sandler and Katie Holmes, Adam Sandler or Al Pacino (Jack & Jill)Kristen Stewart and Taylor Lautner or Robert Pattinson (Twilight: Breaking Dawn Part 1)
WORST SCREENPLAYBucky Larson, Born To Be A Star (Written by Adam Sandler, Allen Covert and Nick Swardson)Jack & Jill (Screenplay by Steve Koren & Adam Sandler, Story by Ben Zook)New Year's Eve (Written by Katherine Fugate)Transformers: Dark Of The Moon (Written by Ehren Kruger)Twilight: Breaking Dawn Part 1 (Screenplay by Melissa Rosenberg)
Leave your thoughts, as always, in the comments…