News
Frozen 2 Box Office Casts Magical $127 Million Opening
Frozen 2 sets a domestic record with $127 million in three days, as well as the global one for animation by freezing up $350.2 million.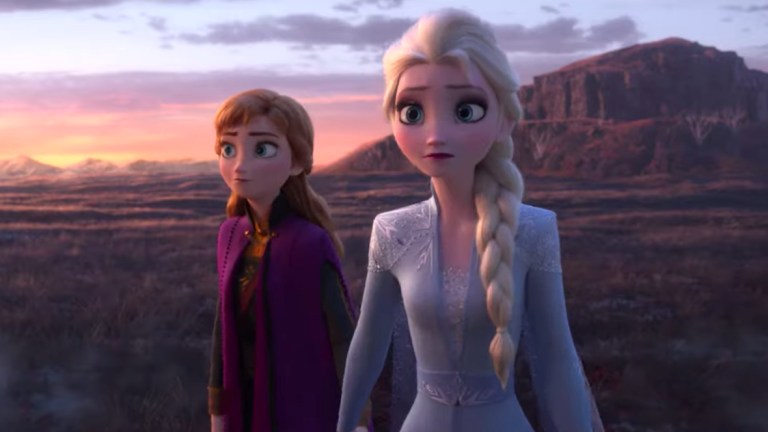 Who says people don't still enjoy going to the movies? While November has been a rough month for adult-skewing franchises (or would-be franchises), the power of Disney magic remains strong with Frozen 2 breaking box office records in its opening three-day weekend. Grossing an impressive $127 million, Elsa and Anna led the way in setting a new benchmark for November animated releases.
The number is clearly the highest grossing opening in this November, or for that matter since Disney's The Lion King remake grossed almost $192 million during its July bow earlier this year. But the number is slightly below the roof of Disney's projections of $130 million. Still, it falls right in the sweet spot middle of expectations; it also massively increased the audience size aboe the original 2013 film. For context, the original Frozen opened on Thanksgiving weekend and earned an impressive $67.4 million in three days and $93.6 million over five days. That was a dizzying number back when Disney Animation wasn't largely recognized as being in a second renaissance, and few knew how good the movie was (though we did!). In fact, it opened in second place under the still reigning record holder for November releases, The Hunger Games: Catching Fire (which earned $158 million).
Enjoy a FREE TRIAL of Disney+, courtesy of Den of Geek!
Frozen 2, meanwhile, arrives with six years of expectations after following up the most successful animated movie of all-time. Additionally buttressed by mostly positive reviews, the film has been well received by audiences, if slightly less so than the first picture. Whereas the 2013 movie had a CinemaScore of "A+" the follow-up has earned a respectable "A-" in its early word of mouth. This may, again, account for why Frozen 2 hasn't opened quite as high as, say, Incredibles 2's $182.7 million (the animated film record holder), yet it still is overperforming by comparison to what's been a largely dire November for studios.
By contrast to Frozen 2, Paramount, Warner Bros, and Sony Pictures all released franchises skewing either strictly to adults (Terminator: Dark Fate, Doctor Sleep) or to also teenagers (Charlie's Angels). And it's been doom and gloom for them all. Doctor Sleep even embarrassingly opened below the abysmal Midway disaster. The one silver-lining has been James Mangold's ace, and old school Hollywood epic for adults, Ford v Ferrari, which overperformed with $31.5 million. That was proof adults still go to movies, and Frozen 2 is stunning proof that large audiences still turn out to franchise films… assuming they're good, which Frozen 2 is, and arguably if they're from a brand as trusted as Disney, who continues to dominate the box office.
Frozen 2 continues the story of Queen Elsa and Princess Anna as they seek the truth of their parents' death, and the origin of Elsa's magical ice powers, in the far north. A project that's been carefully nurtured by Disney despite the long gap between films, the picture included impressive songs still written for Idina Menzel that should invade eardrums until the end of Oscar season, and a knottier political message that made for an ambitious ending. If audiences respond as readily as they did to the first film, this should play for months. Indeed, it's already on track to gross $1 billion, with $54 million in China alone (a first for an animated film). Worldwide it also sets the record for highest animated picture opening with $350.2 million.
While Frozen 2 ends pretty conclusively, we wouldn't be surprised if Disney looks at these numbers and… doesn't let it go.
David Crow is the Film Section Editor at Den of Geek. He's also a member of the Online Film Critics Society. Read more of his work here. You can follow him on Twitter @DCrowsNest.