News
FrightFest 2007: opening night report
The 8th annual FrightFest is underway, with horror movies aplenty to enjoy. Here's what happened at the first night...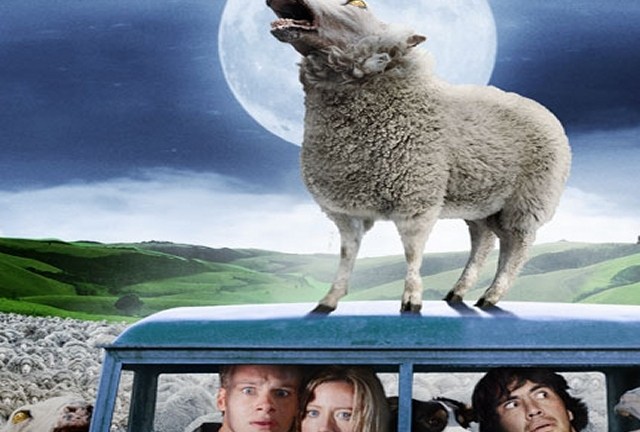 Last night was the first night of the eighth annual FrightFest, and, in proper horror movie/English style, it was pissing it down with rain.
Even so, Leicester Square was packed with horror fans – either queuing up to pick up their festival passes or just generally milling about and getting excited. The first film of the night (and, obviously, the festival) was Black Sheep, and the entire cinema was decked out with cardboard cut-outs of rabid sheep; the cinema staff wore t-shirts bearing the film's slogan, "Get The Flock Out Of Here!" and there were even two guys in bloodied sheep costumes lurking outside…
As is traditional, there was a quick introduction from the festival's organisers (Alan Jones, Ian Rattray and Paul McEvoy) as well as a quick word from Black Sheep's director, Jonathan King, before the movie started.
I'll review Black Sheep separately, but I'll just say here that it was a great movie to start the festival with. Everyone seemed in good spirits, too, and when the film was over, King returned for a Q&A while Alan Jones handed out a raffle prize to a random audience member of… um, some kind of HD media player, it wasn't entirely clear. But yay anyway!
I snagged a freebie Black Sheep t-shirt (thank you to the man sitting next to us who didn't argue the toss; the next one's yours!) and then headed up to the bar while the organisers battled with some technological problem or other. Did a bit of 'celebrity' spotting – Emily Booth, who's covering the festival for Zone Horror, was in the bar, as was Hatchet director Adam Green, Wrong Turn 2 director Joe Lynch, Jake West, Simon Rumley, and James Moran… And probably some other people I didn't spot. Kim Newman was in the foyer, actually.
Actually, I hung out in the bar right through the 28 Weeks Later event going on downstairs because, um… well, I didn't see the movie, and so didn't feel overly inspired to sit and watch some DVD extras relating to it. I'm sure it was good if you're interested in that particular pseudo-zombie nonsense, though.
The second movie on the evening was Black Water, after which there was supposed to be a trailer for Doomsday, with director Neil Marshall answering questions. This would've been awesome, but as is so often the way with these things, someone lost the trailer and Neil had to run off somewhere to find it, and, um, I went home. Having successfully not turned into a pumpkin, though, I'm now more than slightly excited about the prospect of four more days of a horror movie marathon.
FrightFest is held at the Odeon West End over the August Bank Holiday – see more from www.frightfest.co.uk.