News
Free Fire Trailer Gets The Drop
Ben Wheatley's Free Fire starring Brie Larson finally has a release date.
This is no pizza delivery service, when the man orders a crate of M-16s and it's a half hour late, that leads to a Free Fire, according to the new trailer for upcoming film by Ben Wheatley (Kill List, High-Rise, Sightseers). The first trailer showed what a brain looks like, the new Free Fire trailer promises this will be a violent, brutal and funny film. Produced by Martin Scorsese, the film reminds would-be crooks to watch your fingers when someone throws a crow bar in a gunfight.
Free Fire Cast
Free Fire stars Brie Larson, who won an Oscar for her turn in Room and was recently cast as Captain Marvel, as the only woman of the shootout. The film also stars Armie Hammer (The Lone Ranger), Sharlto Copley (District 9) and Cilian Murphy (Batman Begins).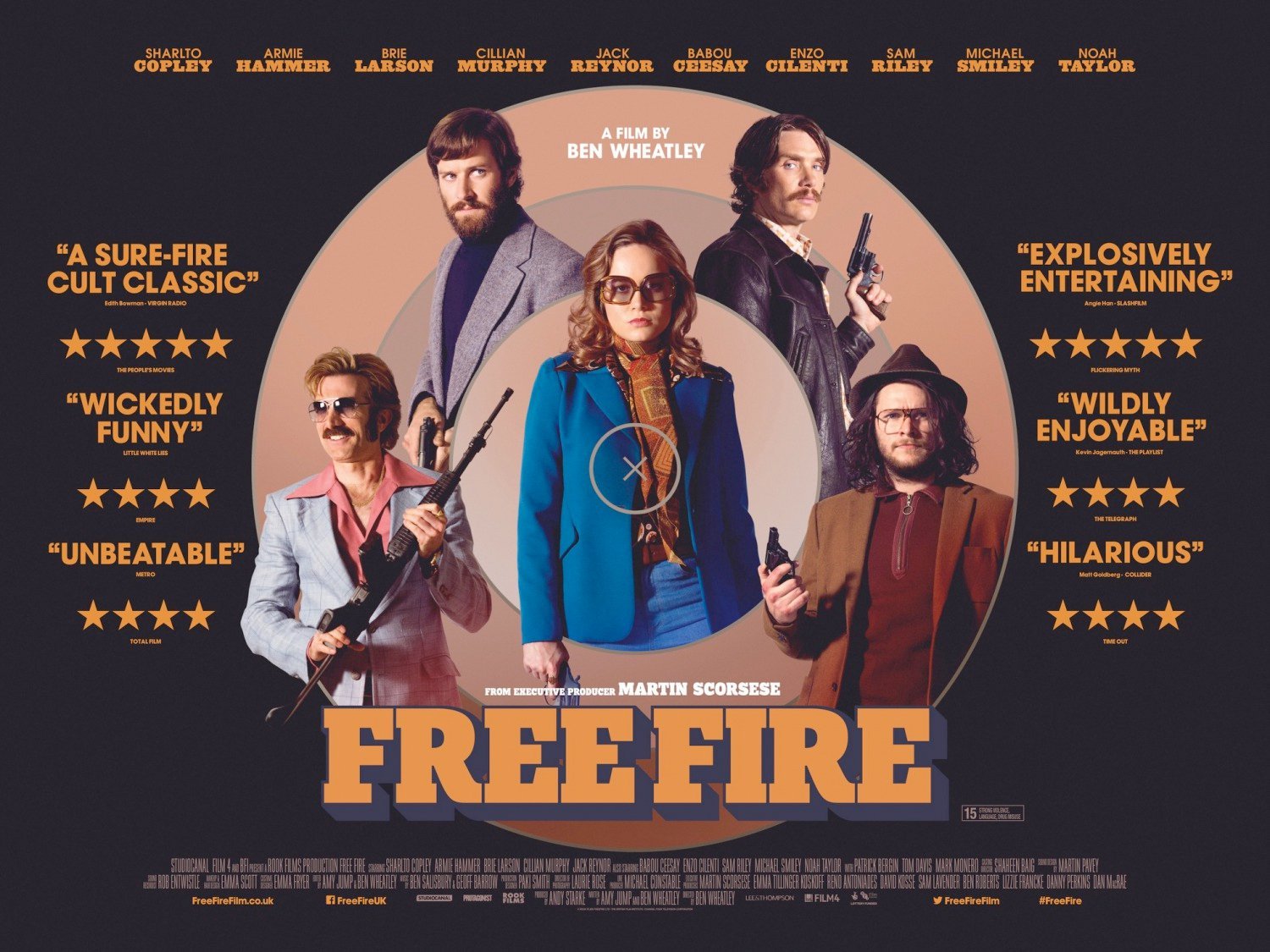 Free Fire Release Date
Free Fire opens on April 21, 2017.
Free Fire, which was executive produced by Martin Scorsese, premiered at the Toronto International Film Festival's opening Midnight Madness screening. A24 is the studio that brought us Spring Breakers, The Spectacular Now, Ex Machina, Amy, Room, The Witch and The Carmichael Show.
Free Fire Story
"Set in Boston around 1978," reads the official synopsis.
"A large weapons deal is about to go down between a group of IRA militants and a cocky arms dealer. In an abandoned warehouse, a middle man and extra muscle have come along to make sure the deal goes smoothly. Tensions are running high and anger is close to the surface. The exchange appears to go well – until the first shot is fired. An explosion of violence and accusations ensue as everyone present fights for their life, and the big bag of money lying on the floor."
"It's all guns, no control in the electrifying first trailer for Ben Wheatley's Free Fire. A broker, Irishmen, and a gang are thrust into survival when shots are fired during a transaction of guns, forcing them to band together to survive."
Free Fire Trailers