News
Francis Ford Coppola Still Thinks Star Wars Was a Bad Move for George Lucas
Francis Ford Coppola revealed that he still thinks Star Wars sidetracked George Lucas' directing career.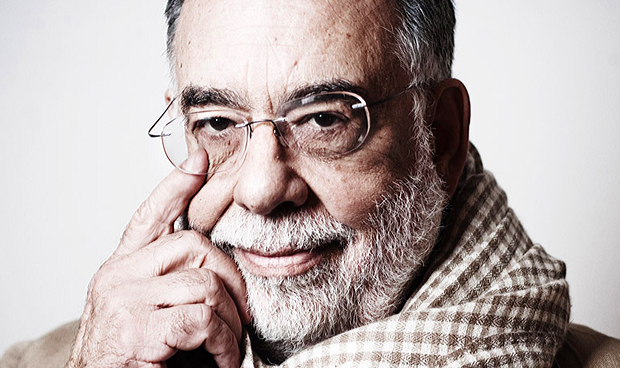 Francis Ford Coppola certainly has nothing further to prove to the movie-going world, especially with films like The Godfather and Apocalypse Now. However, when it comes to his long and storied collaborative relationship with Star Wars creator George Lucas, Coppola thinks that his friend failed to live up to his potential.
In an interview with Screen Daily, the legendary director was wistful, implying that he may soon wrap up his own directorial career with one more film. However, when the topic switched to George Lucas, Coppola seemed to convey a measure of regret over the rather unconventional career trajectory experienced by the formerly experimental filmmaker he still considers a friend. According to Coppola:
"I think Star Wars, it's a pity, because George Lucas was a very experimental crazy guy and he got lost in this big production and never got out of it."
Of course, the long annals of behind-the-scenes Star Wars legend has long recounted how the dramatic-minded Coppola initially discouraged Lucas from transitioning his mainstream success from American Graffiti towards a risky, seemingly campy vanity project of a science fiction film. In fact, Lucas was initially sized up to make a dramatic metamorphosis from the sanguine nostalgia centered on the early 1960's of Graffiti towards the jungle-immersed war-time horror of Apocalypse Now. Yet, Lucas made his fateful diversion to Star Wars and Coppola eventually snatched up the Apocalypse project for himself to historical acclaim. Yet, with Star Wars becoming one of the most successful, groundbreaking, epoch-altering films of all time, Lucas had very little reason to hang his head in shame.
With a popular expression implying that in hindsight, things are 20/20, one would think that Coppola could be missing the point, especially considering that Lucas essentially did get to make the films he wanted and eventually sold the Star Wars franchise for a surreal $4.05 billion. However, ever the artiste, Coppola seems focused on the other barriers that Lucas could have shattered from a filmmaking standpoint, in some alternate universe in which he did not become immersed and sated in the demanding, pigeonholing Star Wars mythology. It's an understandable thing to lament, despite the absurdity of the idea on the surface.
With that said, Coppola still seems to believe that Lucas' untapped avant-garde talents as a filmmaker will one day resurface. As Coppola states:
"I still hope that he made so much money out of it that he will just make some little movies. He promises me that he will."
It has been over a decade since Lucas' last directorial effort concluding the Star Wars prequel trilogy with Revenge of the Sith. Given the divisive reception of those films, he currently seem content to remain away from the camera, despite some sporadic detours as executive producer on films like Red Tails and Strange Magic. Whether or not Lucas ever gets the directorial itch again remains to be seen.