News
Francis Ford Coppola to Move Forward with Sci-Fi Epic Megalopolis
Megalopolis, the long-planned sci-fi dream project of Francis Ford Coppola, is finally moving forward.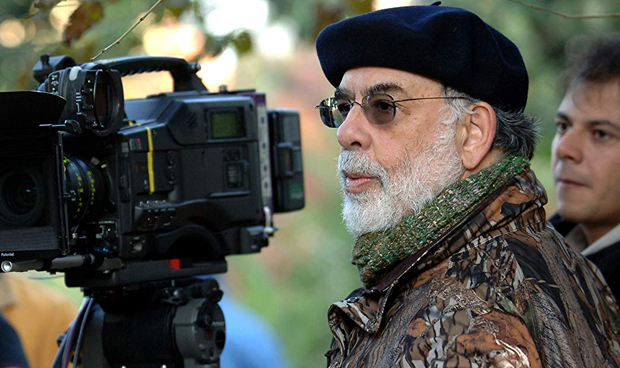 Francis Ford Coppola's Megalopolis is a mooted movie that's almost as mythical as the sci-fi-utopia New York City in which it was to be set. While the project – the planned pièce de résistance of his storied career – managed to shoot 30 minutes of second unit footage, the September 11, 2001 terrorist attacks made an unwelcome atmosphere for his planned vision. However, the Megalopolis myth never died, and now, nearly two decades after its false start, Coppola appears to be moving forward with the project!
Coppola, the legendary director/screenwriter of The Godfather Trilogy, Apocalypse Now, The Outsiders and The Cotton Club, is reportedly making preparations to make his Megalopolis dream movie into a reality this year, reports Deadline. Just a few days short of his 80th birthday, Coppola has dusted off his script and is said to be talking with prospective stars, one of which is Jude Law. As Coppola explains of his plans to the trade:
"So yes, I plan this year to begin my longstanding ambition to make a major work utilizing all I have learned during my long career, beginning at age 16 doing theater, and that will be an epic on a grand scale, which I've entitled Megalopolis."
The Megalopolis project has been described as aesthetically evocative of the iconic 1927 silent film, Metropolis, the German expressionist masterpiece from director Fritz Lang, which, in addition to being a groundbreaking future-sci-fi offering, was a bellwether achievement that advanced the state of storytelling and editing styles – specifically in its depiction of a grandiose future vision of New York City. Planned as an insanely-stacked ensemble (Coppola originally eyed Robert De Niro, Russell Crowe, Nicolas Cage and Paul Newman), the story is thematically akin to Ayn Rand's ideology-laced 1943 novel, The Fountainhead – famously adapted as a 1949 film starring Gary Cooper – centering on an idealistic architect with a progressive vision for the city who clashes with a mayor who wishes to impede that vision.
As Coppola further explains of his revived plans:
"It is unusual; it will be a production on a grand scale with a large cast. It makes use of all of my years of trying films in different styles and types culminating in what I think is my own voice and aspiration. It is not within the mainstream of what is produced now, but I am intending and wishing and in fact encouraged, to begin production this year."
However, the immediate item on Coppola's agenda will be another re-release of his 1979 wartime masterpiece, this time in the form of Apocalypse Now: Final Cut. While Coppola returned to the film, adding much of the footage he originally cut – out of fear that mainstream audiences would find the scenes weird – back into the film for the 2001 theatrical release of Apocalypse Now Redux, the director intends to take the "less is more" approach, with Final Cut. Indeed, now under the belief that Redux was too bloated, he will go back to the drawing board and mindfully add footage as deemed artistically pertinent, and trim much of the avant-garde fat from the 2001 cut.
Regardless, it will be fascinating to see how Coppola will ultimately bring his Megalopolis vision to life. He's spent recent years fielding self-financed films such as Distant Vision, Twixt, Tetro and Youth Without Youth, with 1997 John Grisham adaptation The Rainmaker serving as his last major studio effort.
Joseph Baxter is a contributor for Den of Geek and Syfy Wire. You can find his work here. Follow him on Twitter @josbaxter.