News
Bill Graham Biopic Names Zach Dean as Screenwriter
Zach Dean will pen the screenplay for upcoming biopic on San Francisco rock impresario Bill Graham.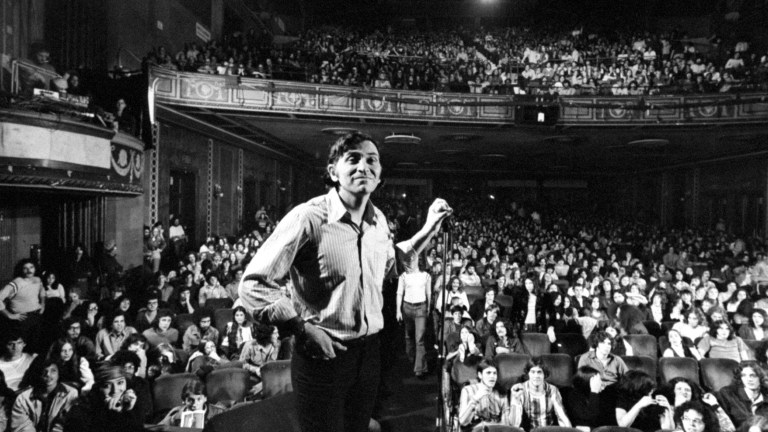 Zach Dean will write the screenplay for the upcoming biopic on the man who found the San Francisco sound, Bill Graham, according to Deadline. Bill Graham: My Life Inside Rock and Out is being directed by Shawn Levy for producer 20th Century Fox.
Dean has his stamp on a slew of upcoming films. He wrote scripts for 24 Hours to Live, which will be produced by Fundamental Films; Thunder Road, which will star Ethan Hawke; and Voyagers, based on Carl Sagan's cosmic love story to his widow, Ann Druyan, who is producing along with Lynda Obst for Warner Bros. It was recently announced that Tom Cruise will star in the Dean-scripted Methusaleh, which will be directed by Joachim Rønning. 
Bill Graham: My Life Inside Rock and Out is based on the legendary rock promoter's autobiography, which he co-wrote with Robert Greenfield.
As an entertainment promoter, Bill Graham went from a whisper to a scream. He started his career in show business managing the San Francisco Mime troupe and went on to become a groundbreaking promoter of some of the heaviest sounds in rock music.
Levy directed Date Night, The Internship and the three Night at the Museum movies. He produced Story of Your Life, starring Amy Adams and Jeremy Renner; Fist Fight, starring Ice Cube and Table 19.
Graham was born in Berlin. His mother put him in an orphanage to escape rising Nazism in Germany. He was moved to the Bronx by the time he was ten. In 1951, he was draftee and served in Korea. After he got out he moved to San Francisco. Graham booked clubs at the Fillmore and Winterland music halls, putting together shows featuring the Grateful Dead, Jefferson Airplane, Big Brother and the Holding Company, Quicksilver Messenger Service, the Doors, Jimi Hendrix Experience, the Byrds, the Allman Brothers Band, Creedence Clearwater Revival, the Who, Cream and Led Zeppelin.
Graham opened The Fillmore East and went on to stage huge concerts like Watkins Glen. He played a rock promoter in Francis Ford Coppola's Apocalypse Now.
Graham was killed in a helicopter crash in California on October 25, 1991. He was returning home from a Huey Lewis and the News concert at the Concord Pavilion, where he got the band to play a concert for the victims of the 1991 Oakland firestorm.