News
Flower Trailer: Zoey Deutch Stars in Dark Raunchy Comedy
The Flower trailer puts a morally vacant spin on the coming of age dramedy, showcasing a standout performance by Zooey Deutch.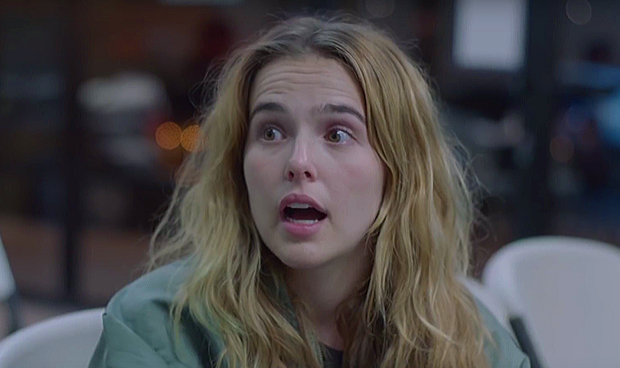 Director and co-writer Max Winkler's indie comedy, Flower, had a long road to getting its greenlight, first making a mark as a project back in 2012 on the Black List of the industry's best unproduced scripts. The film, which debuted back in April 2017 at the Tribeca Film Festival (you can check out our review), manifests as a fascinating amalgam of a coming of age comedy in the same sarcastic vein as Juno, an unlikely friendship drama and a dark (and disturbingly timely,) crime story.
Now, the imminent release of Flower is being promoted with a trailer.
Flower Trailer
When you think of contemporary coming of age comedy dramas, the idea of a prodigious-but-underachieving caustic young protagonist is always a safe choice. However, while the Flower trailer previews a character in Erica Vandross, played by surging starlet Zoey Deutch (Why Him?, Everybody Wants Some!!), who fits that description to a tee, her rebellious, roguish tendencies seem to have a disingenuous layer that probably negates the obligatory "anti-hero" label.
The sexual seduction, blackmail-filled life of the 17-year-old – ignored at home by her single mom (Kathryn Hahn) and not quite resonating with would-be stepfather Bob (Tim Heidecker) – gets upended with the arrival of Bob's mentally unbalanced teen son Luke (Joey Morgan). However, when Luke confides in Erica that he was molested by a teacher, Will, (Adam Scott), Erica goes into "me" mode in a #metoo environment, concocting an elaborate scheme with her cohorts, Kala (Dylan Gelula) and Claudine (Maya Eshet), to extort money from the accused, whose actual guilt is in serious question.
Max Winkler, the son of a famous former juke-box-beating, shark-jumping television sitcom greaser, directed Flower, working off a script that he co-wrote with Alex McAulay and Matt Spicer.
Flower Release Date
Flower is set to finally bloom at select theaters on March 16.