News
Flight of the Navigator Reboot To Be Piloted by Lucifer Showrunner
Joe Henderson, who runs Fox's Lucifer, will set the course for Flight of the Navigator remake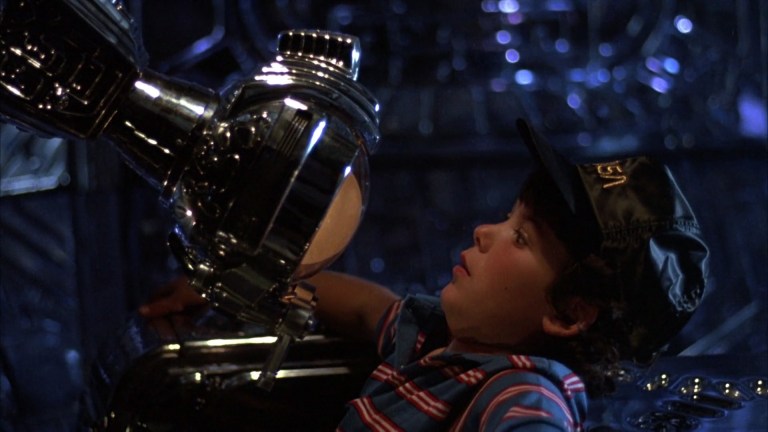 A new plot is set for some devil dogs in the upper atmosphere. Joe Henderson, the showrunner on Fox's TV series adaptation of DC/Vertigo comic's Lucifer will write the upcoming Flight of the Navigator remake. The reboot is being developed and produced by The Henson Co. for Lionsgate.
Flight of the Navigator was a 1986 American sci fi adventure film from Producers Sales Organization (The Outsiders, The Neverending Story) and put out by Disney. It tells the story of 12-year-old David Scott Freeman, who gets knocked unconscious in the woods and wakes up eight years later the exact same age and with total amnesia about what happened in the warped time, while everyone else aged. NASA sees a connection between the kid and a UFO they recovered, but the kid uncovers an intergalactic mystery through telepathic contact with a being with a wealth of resources that span long before human recorded history. The film was directed by Randal Kleiser, who directed the film adaptation of the play Grease, and starred Joey Cramer as David Freeman.
Disney attempted a reboot in 2009 with a screenplay by  Colin Trevorrow and Derek Connolly, but it was grounded.
Lucifer season 3 premieres Oct. 2.