News
Flatliners Trailer Showcases a Raucous Reboot Movie
The Flatliners reboot trailer has an array of young stars piercing the veil between life and death with mind-blowing consequences.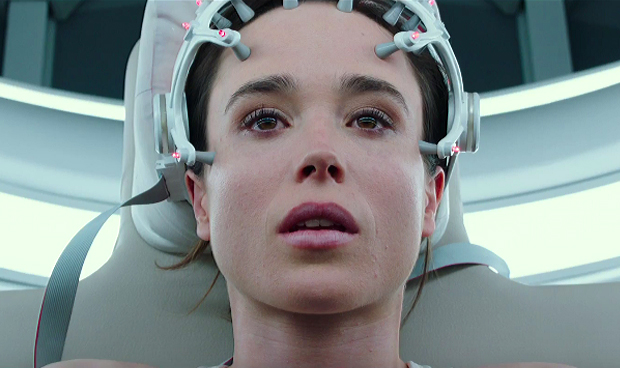 Flatliners, originally released in 1990 and directed by Joel Schumacher, presented an intriguing concept that mixed a cast of young, early post-Brat-Pack-era stars with dark existential science fiction centering on a group of medical students researching a way to return from the great beyond. In the very least, it was a memorable hybrid horror epic – far-reaching plausibility of its premise notwithstanding.
Now, director Niels Arden Oplev – the helmer behind the original Swedish The Girl with the Dragon Tatoo – heads this fall's Millennial-aimed Flatliners reboot film.
Flatliner Reboot Trailer
The Flatliners reboot trailer has arrived and delivers everything that was expected from a contemporary update of the defibrillator-drenched life-after-death action, including a tribute to Kiefer Sutherland's original film line, "Today is a good day to die."
This time around, the primary group of young med students consist of Ellen Page, Nina Dobrev, Diego Luna, James Norton, and Kiersey Clemons. Brimming with the expected amount of hubris, hullaballoo and bacchanalian tendencies, the group somehow find time to discover ways to make round trips from this mortal coil. Of course, all of that comes crashing down hard, with surreal and irreparable implications.
Flatliners Reboot Release Date
Flatliners will shock the film franchise back into corporeal existence when it arrives on September 29.
Flatliners Reboot Story
Today could be a good day to die. At least, for a minute. 
One of the original med students who messed a little too much with the line between this world and the next will be starring as an experienced doctor in the resurrected version of the 1990 chiller Flatliners. Kiefer Sutherland worked out his schedule for the new ABC series Designated Survivor to join the cast, starring Ellen Page, Diego Luna, Nina Dobrev, James Norton and Kiersey Clemens as the next generation of doctors-in-training ready to go under. 
Flatliners follows five medical grad students—then played by Sutherland, Julia Roberts, Kevin Bacon, Billy Baldwin and Oliver Platt—whose curiosity almost literally kills them when they start to trigger near-death experiences so they can witness what really exists on the other side without ending up six feet under. The students stop their hearts until the monitors flatline for exactly one minute until revived by a classmate. They all live to tell about seeing something that was definitely not from the realm of the living. There are some things, however, that may have crossed over but haven't exactly died. 
As the experiments become increasingly more dangerous, the line between this world and the next becomes blurred as the post-traumatic visions they see while "dead" terrify them in their waking lives. Visions of bullies, illicit affairs and a tragic suicide haunt them relentlessly. There is only one way to send these paranormal reflections of the past back to where they came from, and it could possibly prove fatal. 
Flatliners Reboot Crew
Niels Arden Oplev (Mr. Robot, the Swedish verison of The Girl With the Dragon Tatoo) will examine Flatliners behind the camera lens, directing off a screenplay written by Ben Ripley (Source Code). The producers of the original film, Laurence Mark and Michael Douglas, are back to resuscitate it.