Reviews
Flash Point DVD review
A martial arts action flick very much of two halves. Anthony reckons it's worth sticking with Flash Point, though...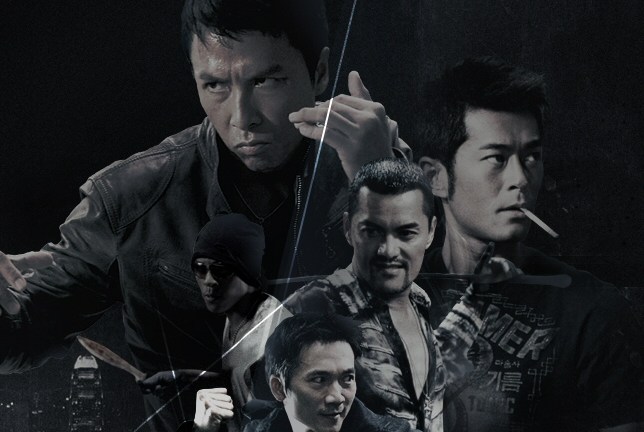 As childish as it may be, I have to admit to being impressed by the fact that Flash Point's principal bad guy is called Tony. However, it wouldn't be professional to base a whole review on this, so I continued to watch the film beyond the first ten minutes. My reward was a couple of impressive but all too brief action scenes and plenty of rather pedestrian exposition.
It doesn't have the best start to an action film, but is still intriguing enough to keep you watching. Indeed, for the first half of the film, Flash Point plays like an averagely decent crime thriller. Telling the tale of two Hong Kong cops, it follows their mission to take down a criminal gang led by three Vietnamese brothers. Wilson (played by Louis Koo) is working undercover as a member of the gang, while his partner, Detective Ma (Donnie Yen) uses the information he gathers to take on its members. Of course, things don't go quite according to plan, and they're both drawn into an all-out war.
It's around this time that the movie takes off like a rocket, with Yen particularly going into flying-kick overdrive. Being a student of the wushu style of martial arts, his fight scenes are unsurprisingly spectacular, but are choreographed well enough to remain grounded in reality. The sheer awesomeness of his fighting is made all the more potent when you realise that he was around 44 years of age when he filmed this movie.
When he's not engaged in mid-air acrobatics, he and his partner spend a large part of the film's second half involved in car chases and frequent firearm usage. It's action-packed stuff, but doesn't go too over the top.
The performances are pretty good, with Collin Chou as the gang leader standing out among a strong cast, and the film's finale compensates greatly for the slower moments. However, while it could be argued that Flash Point's more unhurried moments add depth to the characters, I'm not sure it really needs it, seeing as it's at its best when it's being a straight-up, ass-kicking kung fu flick, rather than a crime drama.
Basically, it's a film of two fairly disparate halves, and some viewers may be put off by the slow start. However, keep watching, and you're rewarded with plenty of top-notch fighting action and a pretty cool credit sequence.
Contents of bonus disc:
Making Of…Ultimate Fighters FeatureDeleted ScenesInterviewsTrailer GalleryEaster Egg