News
First trailer: Benedict Cumberbatch as Julian Assange in The Fifth Estate
Benedict Cumberbatch stars as Julian Assange in Bill Condon's The Fifth Estate. Here's the first trailer.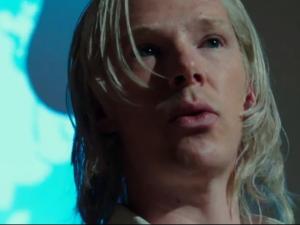 Benedict Cumberbatch's latest movie role sees him stepping into the shoes of Julian Assange, in the new dramatic thriller The Fifth Estate. Co-starring Daniel Bruhl, the movie focuses on WikiLeaks' reveal of "the biggest trove of confidential intelligence documents in US history", and how, er, it doesn't go down too well in the corridors of power.
The movie is directed by Bill Condon. His two most recent projects have been the final two Twilight movies, and before that, he had the likes of Dreamgirls and Gods And Monsters to his name. We're intrigued to see just what he's done with the material here.
We've got the first clues too, courtesy of the maiden trailer for The Fifth Estate, which you can see here. The movie is due out in October in the US, although we don't get it until 1st January 2014 in the UK. Here's the trailer anyway, so you can see how it's shaping up…