News
First Reformed Trailer: Ethan Hawke Stars in Dark Drama
First Reformed, directed by Paul Schrader, stars Ethan Hawke as a grieving pastor who finds himself having to prevent tragedy.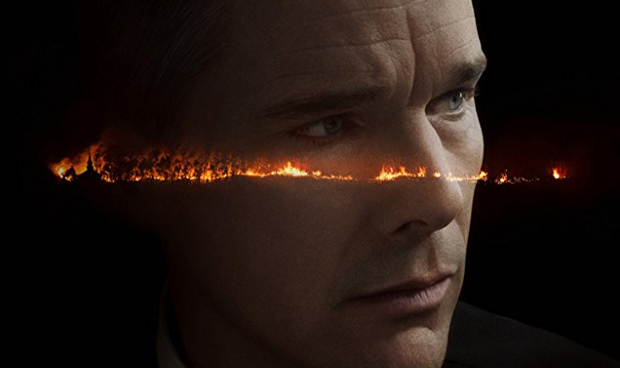 First Reformed is an upcoming film that resides firmly in the early thematic wheelhouse of its writer/director, Paul Schrader, who created a contemporary urban Holden Caufield-type character (alone and disillusioned, with designs to save a downtrodden acquaintance,) with the script for 1976's Taxi Driver. Yet, here, Schrader's beat-down protagonist is a pastor, played by Boyhood Oscar nominee Ethan Hawke, who was adrift in life after the death of his son, until a plea from a parishioner (Amanda Seyfried) provides a poignant (extremely urgent) cause.
First Reformed Trailer
The First Reformed trailer kicks off with some mighty bleak exposition, with former military chaplain Pastor Toller (Hawke) wracked with guilt over his son's death, which was the direct result of his fatherly encouragement to enlist and uphold family tradition. Thus, deep in his cups and addled by ambivalence, Toller seemed to be headed for self-destruction until a desperate call from Mary (Seyfried), turns his attentions to a more pressing problem. It seems that Mary's environmentalist husband has turned down a destructive path involving the contemplation of domestic terrorism. Thus, Toller must navigate his church's array of ethics issues while utilizing what's in his limited power to prevent potential deaths.
The cast also consists of Cedric the Entertainer, Michael Gaston, Philip Ettinger, Van Hansis and Victoria Hill.
Paul Schrader, as mentioned, is in the director's chair for First Reformed, working off his own script. Schrader penned director Martin Scorsese's Robert De Niro-starring career highlights Taxi Driver and Raging Bull, as well as the helmer's controversial opus, The Last Temptation of Christ. He also directed (as well as wrote,) early career classics such as Blue Collar, Hardcore, American Gigolo, Cat People and Light of Day, with later years yielding Auto Focus, Dominion: Prequel to the Exorcist and, most recently, the 2016 Nicolas Cage/Willem Dafoe crime drama, Dog Eat Dog.
First Reformed Release Date
First Reformed is set to be released on May 18.
The film premiered at the Venice International Film Festival last fall.