News
First Look at Taron Egerton as Elton John
The Rocketman star looks pretty uncanny in costume as Elton John.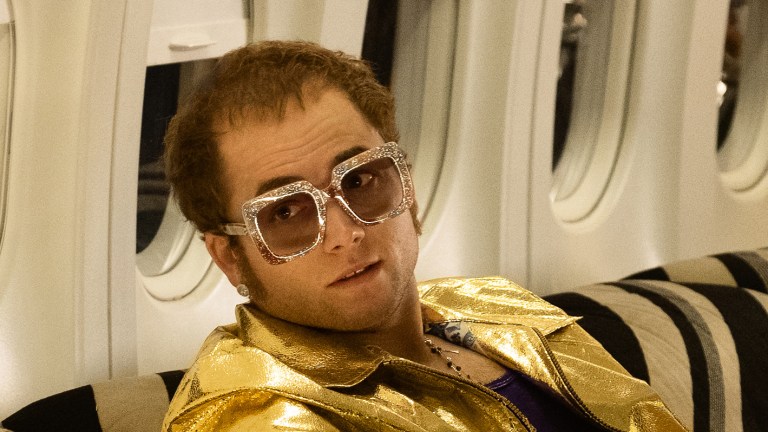 The first picture of Taron Egerton in Rocketman has been released, and he already looks pretty perfect for the role. Hidden behind a scruffy wig, giant sparkly glasses and some seriously cool sneakers, Egerton's take on Elton John looks like everything it needs to be. 
Rocketman is pitched as a "musical fantasy" rather than a straight biopic, with Egerton telling The Telegraph that John's songs are "used to express important beats in his life at emotional moments," adding that "He's not the only character that sings." 
Directed by Dexter Fletcher – who already has form with Egerton after Eddie The Eagle, form with musicals after Sunshine On Leith, and form with long-gestating, possibly problematic biopics after replacing Bryan Singer on Bohemian Rhapsody – Rocketman is being produced by Elton John himself.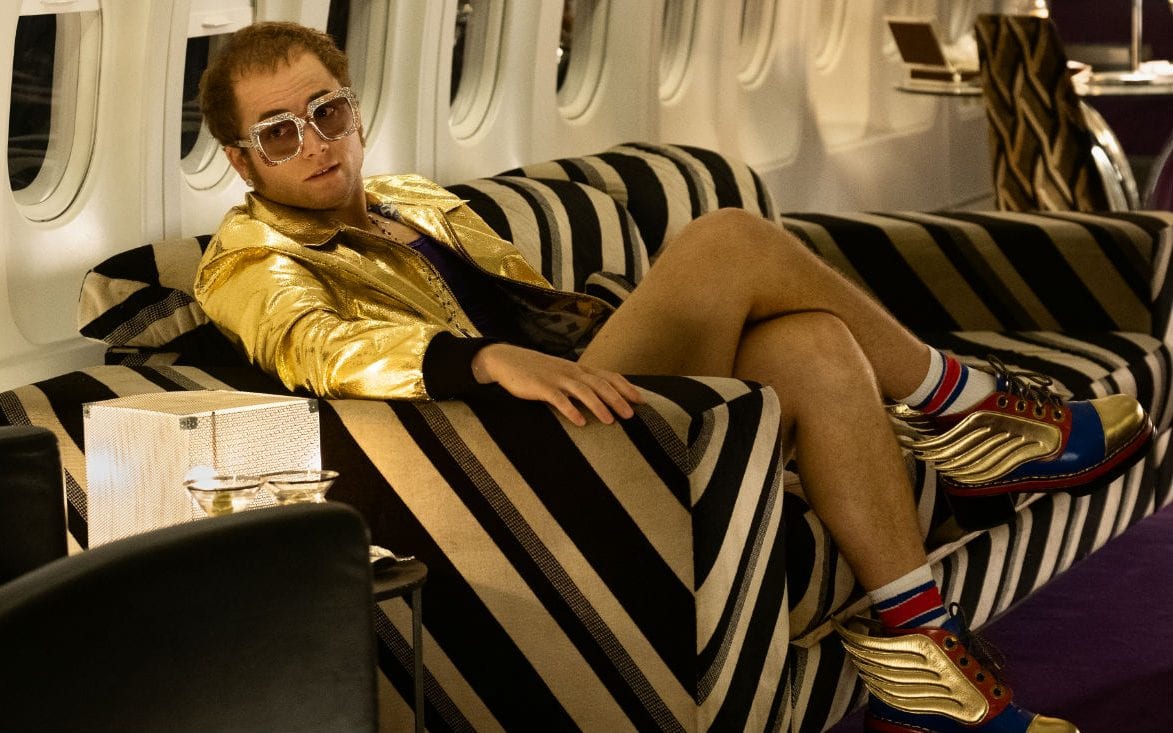 Following John's early years as he gets his first chart success, the film also stars Richard Madden as his manager, John Reid, Jamie Bell as his songwriter, Bernie Taupin, and Bryce Dallas Howard as his mother, Sheila. 
According to The Hollywood Reporter, John has already been "blown away" by Egerton's performance, with his husband David Furnish remembering him saying, 'It can't get any better for me'."
"Elton has told Taron, 'Don't copy me. Don't think you have to sing it exactly the way that I sang it. Don't think you have to perform it the way I performed it'. I think it's the challenge for the actor to embody the spirit and not get into thinking they have to do an impersonation."
"This film is going to make people's jaws hit the ground," added producer Matthew Vaughn. "Elton just said, "Tell it all. Go as R-rated as you need to". And we do just that, with his blessing. The flaws and the genius are all there."
Rocketman opens on May 17th 2019.