News
First Look at David Tennant in Bad Samaritan
The former 10th Doctor is rocketing into much darker territory than wibbly-wobbly timey-wimey stuff.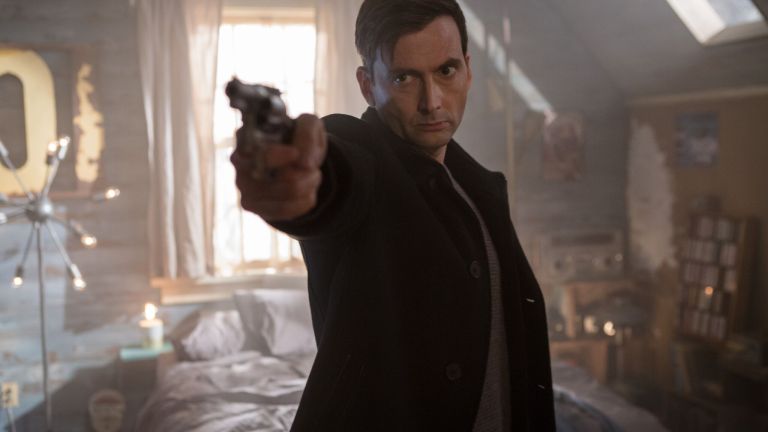 Doctor Who icon David Tennant will regenerate in a place far from the fires of Gallifrey, but equally scary. The former Tenth Doctor is set to star in Dean Devlin's Bad Samaritan. And now we have our first photos of Tennant appearing in the film. 
The film also stars Robert Sheehan (Misfits, The Mortal Instruments), seen in the photo below (and maybe above? — hard to say, really). The only plot details we know so far are that two young valets-turned-petty-thieves make a killing by using their fraudulent business, with its perk of total access to their patrons' cars and houses, as an excuse to pocket anything they want. Their scheme takes a dark turn when they realize that they've broken into the wrong house.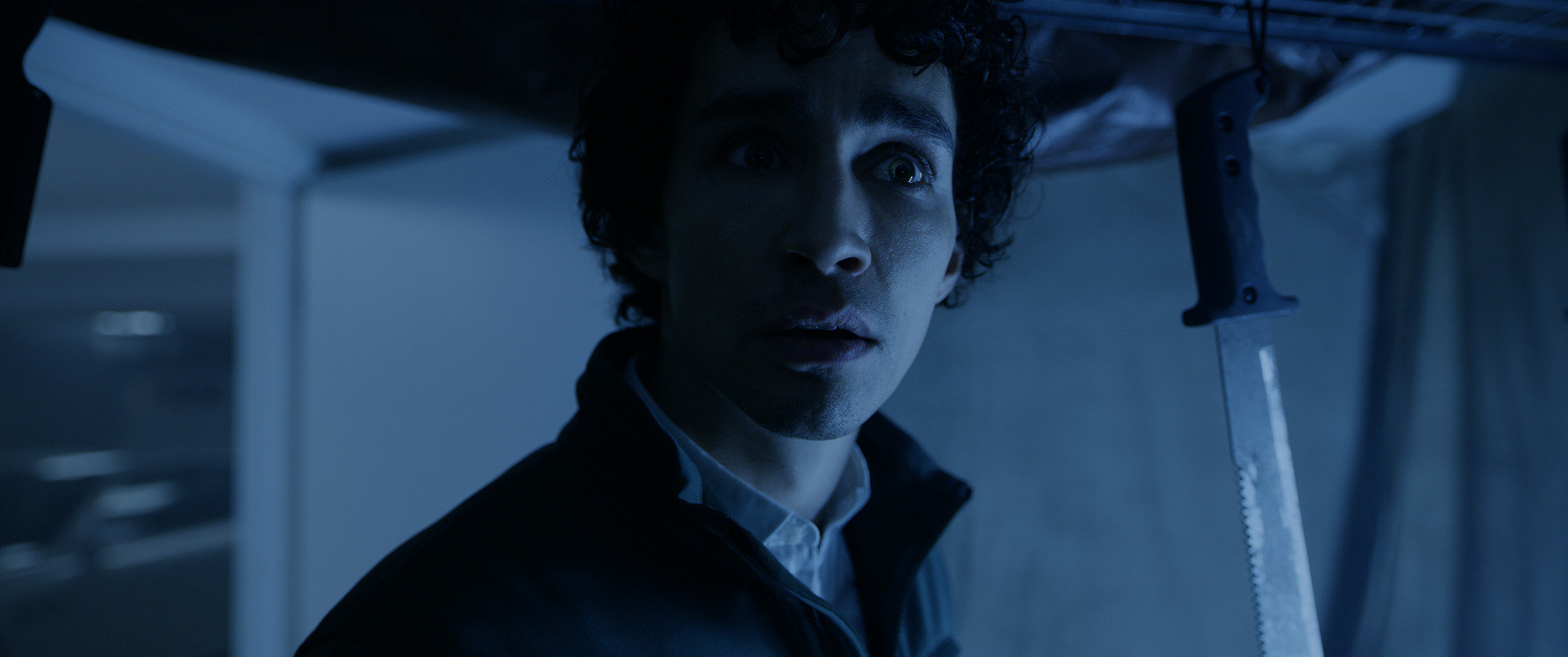 What we do know about Tennant's character? He will be much closer to his role as the deranged Dr. Zebediah Kilgrave in Jessica Jones than the scatterbrained, Converse-wearing time-traveler in Doctor Who, more likely to wield a 9mm automatic than a sonic screwdriver.
Whether this yet-unnamed villain will be more psychopathic than Kilgrave (if that's even possible) is still up for debate. Devlin did tantalizingly hint at the character's personality when he highlighted one of the actor's strengths, mentioning that "Tennant's intensity is a perfect match for this material." In other words, Tennant should have no problem. 
Devlin will direct and produce next to Marc Roskin and Rachal Oschan from his Electric Entertainment production company, with Brandon Boyce (Apt Pupil, Wicker Park) writing the screenplay. Devlin has previously been the screenwriter for more than one box office smash in the 90s. Expect the mastermind who exploded onto the scene writing thrillers like Independence Day and Stargate to direct something explosive. 
No release date has been announced, but the film is currently securing some international distribution deals at Cannes. More news as we hear it.