News
Fincher finding Heavy Metal a hard sell
Zodiac director Fincher is foiled by Paramount executives who fear his vision of animated rock 'n raunch may be a marketing challenge too far...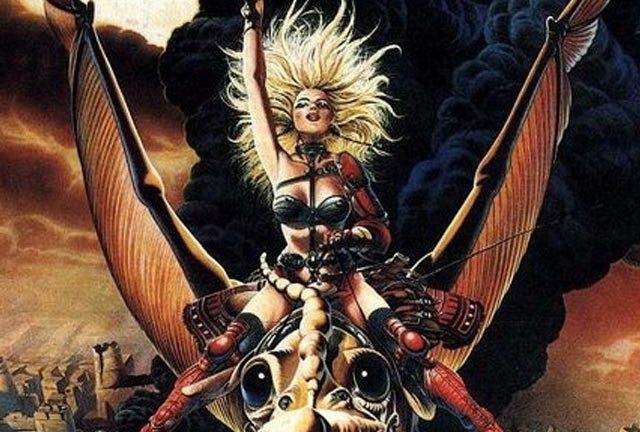 Cult director David Fincher is having some difficulty getting the remake of the raunchy 1981 animated film Heavy Metal onto the launch-pad. According to Entertainment Weekly, Se7en director Fincher, whose forthcoming Brad Pitt film The Curious Case of Benjamin Button will be followed with an adaptation of Arthur C. Clarke's Rendezvous With Rama, is part of a package of directors and writers who wish to recreate the lawless and sexy blend of animation and rock that made the original a cult, if not necessarily a commercial success.
According to EW, studio executives at Paramount considered the project as 'too risque'; indeed, if it wasn't, it would hardly be Heavy Metal. The original comics gave rise to notable sci-fi artists and writers, including an emergent Dan O'Bannon and famed illustrator Jean Giraud Moebius, whose ornate style was sequestered by Ridley Scott for many of the interiors in Alien, and who went on to establish a solid reputation in science-fiction production design.
The style of the magazine evinced the raunchy glamour that was acceptable in the period, and some of the now-institutionalised sexism of that branch of rock music with which it shared a name. Even the new 'Age Of Raunch' may not be ready for a really faithful recreation of HM…
The original Heavy Metal movie features a rich rock soundtrack by the likes of Devo, Black Sabbath and Blue Oyster Cult, but problematic negotiations over usage rights kept the movie away from the golden age of VHS. In the mid-90s the negotiations finally wound up and the film made it to commercial home release, and later to DVD.
The film – based on the anarchic and influential cult French comic series Metal Hurlant – features a fair amount of characteristic nudity, violence and drug-taking. The closing section features a scantily-clad warrior-woman character called Taarna, who is whipped naked by the female villain of the segment and sets off for revenge on a species of pterodactyl (see main picture). The unusually realistic movements of Taarna were created by rotoscoping (and exaggerating) film of a model specially chosen for the role, and there is even a fan website for the model/character (see below).
Other segments feature a cab with a literal 'kill-switch' (which vaporises aggressive characters) and an elephantine pair of spaced-out space pilots who go 'nose-diving' on the obviously cocaine-like recreational drug Plutonian Nyborg (see Top 10 Sci-Fi Drugs).
Links: Entertainment WeeklyA website devoted to Taarna