News
Final Three Digimon Adventure tri. Films Come to US Theaters
After skipping movies two and three, Fathom and Toei will screen the second half of the Digimon tri. series throughout 2018.
In 2016 the first film in the Digimon Adventure tri. series was screened in theaters (dubbed) but the second and third movies were only released straight to DVD. Now though Fathom Events along with Toei Animation will release the fourth, fifth, and sixth Digimon Adventure tri. movies in theaters. Read below for the official press release and when the films will be coming out.
In 2018, Fathom Events and Toei Animation Inc. will partner again to bring three exciting new Digimon titles to U.S. big screens with "DIGIMON ADVENTURE tri.: Loss"(Thursday, February 1), "DIGIMON ADVENTURE tri.: Coexistence"(Thursday, May 10) and "DIGIMON ADVENTURE tri.: Future"(Thursday, September 20), each at 7:30 p.m. local time.

In addition to the anime features, moviegoers will watch exclusive recaps for previous features before each screening. These special events will also feature interviews with cast and crew talent such as the English voice of "Tai," Joshua Seth for "DIGIMON ADVENTURE tri.: Loss".
The Fathom events website also confirms the three movies will include English dubs. Previously we had only known movies one through three were dubbed. Below you can find the posters for each of the three movies.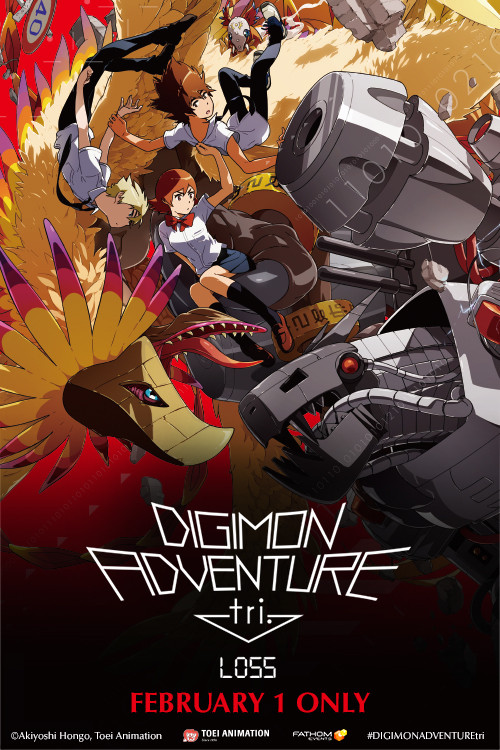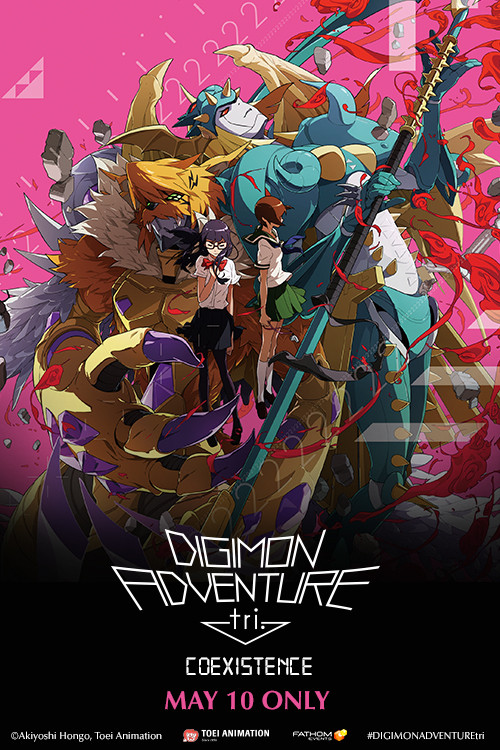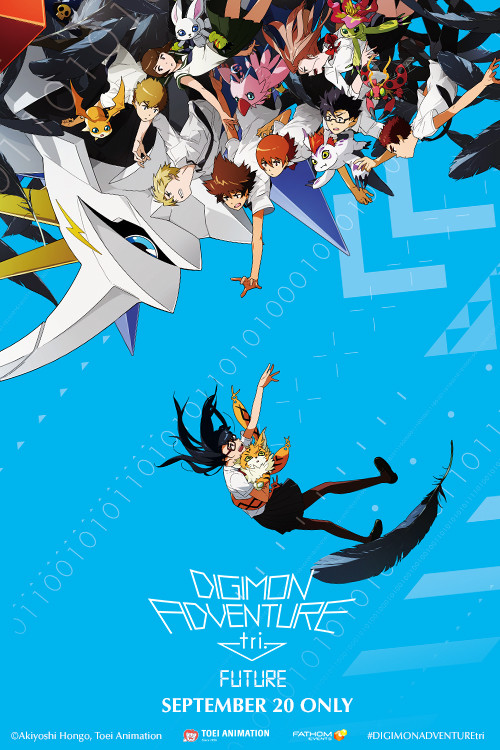 While it's a shame the second and third films won't get the big screen treatment (and really confusing for audiences who may only be watching these in theaters) at least the latter half of the series is getting the mega level treatment.
Shamus Kelley will save and defend the world! Follow him on Twitter!