News
F.E.A.R. to Receive Live Action Adaption from Machinima and Greg Russo
This adaptation of cult classic horror action franchise F.E.A.R. will be the first part of new deal between the two parties.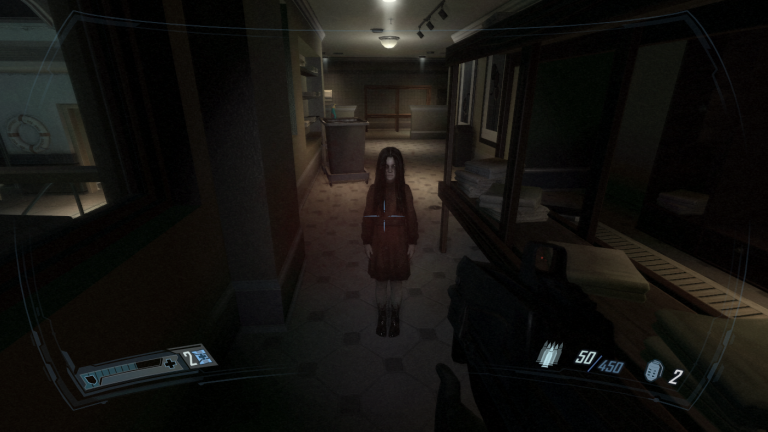 Machinima has announced that they have struck a developmental deal with Mortal Kombat screenwriter Greg Russo that will include a live-action adaptation of the first-person-shooter horror series, F.E.A.R.
F.E.A.R. – which stands for First Encounter Assault Recon – debuted in 2005 and was published by Warner Bros. Interactive Entertainment (Machinima is also a subsidiary of Warner Bros.). The game followed a protagonist known as the "point man" who is called into action after a man named Paxton Fettel gains control of a battalion of telepathic supersoldiers. Initially presented as a tactical military action game – which was famous for its revolutionary enemy intelligence programming – the nature of F.E.A.R. changes when the protagonist begins hallucinating and seeing visions of a young girl known as Alma. From there, F.E.A.R. soon becomes more of a supernatural horror experience. 
It's unclear how closely Russo will follow the plot and premise of the original F.E.A.R., but he is excited to be working on this upcoming adaptation. In a recent press release, Russo stated: "F.E.A.R. holds a special place in my heart. I'm excited to bring my personal passion to this and future projects and can't wait to see where our partnership goes from here."
Russo references future projects with Machina, but it's not clear at this time what other adaptations Russo and Machinima might have planned beyond the release of F.E.A.R. Previously, Machinima has produced web series based on such games as Mortal Kombat, Street Fighter, and Halo 4. 
"Greg is an inspired screenwriter who clearly loves gaming," said machinima general manager Russell Arons. "To be able to bring his talents to Machinima Studios provides us an amazing opportunity to tackle action-packed series that are certain to appeal to our legions of millennial gamers and fans around the world."
F.E.A.R. is a somewhat odd choice for an adaptation given that it's been about seven years since we last received a F.E.A.R. game and that the later entries in the franchise received good – but not great – reviews. Still, it's an exciting concept for an adaptation, and we're eager to see what else comes from this arrangement.