News
Fast & Furious Feud Continues Over New Spin-off Movie
Tyrese Gibson argues Dwayne Johnson is being "selfish" over the Fast & Furious spin-off film...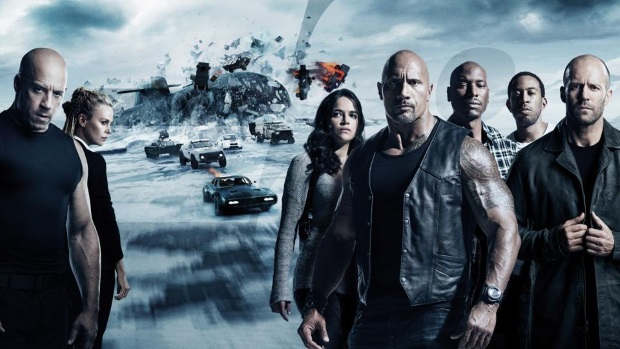 Things are still prickly with the Fast & Furious family, following the news that Fast & Furious 9 has been put back a year to the summer of 2020, and in its place in 2019 will be a spin-off movie starring Dwayne Johnson and Jason Statham. Earlier this week, Tyrese Gibson had let his feelings be known over Johnson, and he wasn't happy.
He's clarified his thoughts in a new interview with TMZ, saying that "I don't know what they're doing. Everybody coming at me like I'm hating on Dwayne about his spinoff, but I'm not. The truth is, I just wish he was releasing it at a different time."
"It's not a conflict, it's just The Fast & The Furious is like a holiday. The Fast & The Furious family – the fans, the tribe, the people that's been rocking with us for 16 years – you know, pushing our release date back… it's only happened one time in the history of the Fast and the Furious [franchise], is when we lost our brother, Paul Walker. So, what's the reason we're pushing the release date back now?"
He added that "I just got a problem with Dwayne: it appears he's being selfish. It appears that he's so focused on furthering his own self-interest, he's making decisions from the seat he's sitting on. Fast & Furious 9 is not coming out until 2020… it's fucked up."
Johnson has responded to that over social media, posting the following to his Instagram account…
The spin-off movie will arrive in July 2019, with Shane Black said to be on the wishlist of directors. We'll keep you posted as we hear more…
Read the full Den of Geek NYCC Special Edition Magazine right here!