News
Fast & Furious 9: Dwayne Johnson, Vin Diesel Set to Return
Kurt Russell, Vin Diesel and Dwayne Johnson are all expected back in Fast & Furious 9...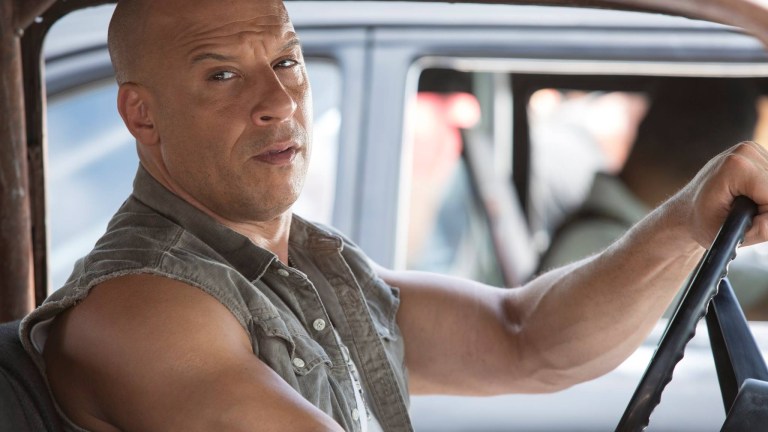 Fast & Furious 8 is – yes! – burning up the box office around the world right now, and Universal has long since announced Fast & Furious 9 and Fast & Furious 10. What hasn't been announced is who's returning, and given that Vin Diesel and Dwayne Johnson had a falling out at the end of production of the last movie, their respective returns to the series was not guaranteed.
Diesel was always a shoo-in to be back, of course, but it's Johnson's involvement that's been more in doubt. He posted on his Instagram account, back in August, about one of his male co-stars in Fast & Furious 8 – later revealed to be Diesel – saying they were "candy asses" and "too chicken shit." The pair barely share any screen time in the new film.
However, reports now suggest that they've buried the hatchet, and that both will be back for Fast & Furious 9, which is due to shoot next year. TMZ, meanwhile (yeah, we know), suggests that the falling out was to do with the pair both wanting to be the face of the franchise, and that Johnson has conceded that to Vin Diesel.
Elsewhere, Kurt Russell has confirmed to Screen Rant that he's open to returning as well. He told the site that "all my life I've never been one for sequels and stuff. I've done it one time with Escape From LA, which was from Escape From New York, which was 17 years earlier. But we live in a different time now. We live in a time where that's the norm."
That's three of the crew on board so far. Expect the others to fall into line in due course. We're looking at you, Jason.
Fast & Furious 8 can currently be found at your local multiplex.