News
Fantastic Four Not Coming to Marvel Cinematic Universe Anytime Soon
Never say never, but Kevin Feige doesn't think the Fantastic Four are coming to the Marvel Cinematic Universe.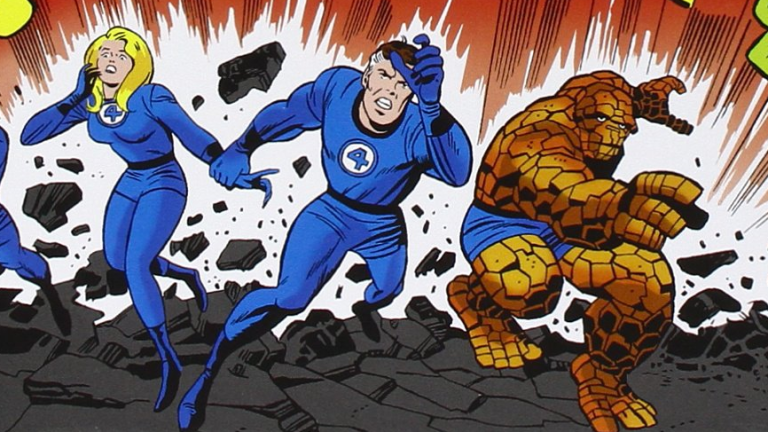 You have to give Marvel Studios President Kevin Feige credit. No matter what movie he's promoting or what subject he's being interviewed about, inevitably he is going to be asked questions about future projects in the Marvel Cinematic Universe. It just comes with the territory. But he always takes it in stride, such as when Den of Geek brought up what the Fantastic Four would look like in the MCU during our Spider-Man: Homecoming interview.
By Feige's own admission during the chat, he and colleagues at Marvel had been bouncing ideas about their version of Spider-Man around for years before the opportunity presented itself in Spider-Man: Homecoming. Perhaps that's why the movie is so genuinely giddy in its precise tone and buoyancy. So of course, if he's imagined what a Spidey movie should look like for years, it's a fair question as to whether he and his colleagues have ever discussed how the Fantastic Four might be incorporated into the MCU.
"I think we think about everything," Feige says with a smile before quickly shooting down the latest batch of fan gossip about Marvel Studios and 20th Century Fox coming to any sort of arrangement over comicdom's First Family. "But there's no conversations [with Fox] and certainly no plans to do that. I think Fox is doing their own thing and doing it quite well." He then adds while laughing, "With Logan with Deadpool, [they're] doing pretty good!"
Still, and while he reiterated there were no plans, Feige at least didn't shut the door completely on one day seeing the Fantastic Four in the MCU—even though he finds that to be highly unlikely. "The only reason I don't say 'never' is look what's happened at Marvel over the past 17 years. Why would I say 'never' to anything? But no, I don't see that happening."
Nevertheless, there was a time where Spider-Man in the MCU seemed like a distant dream. Feige himself revealed to us how just speculating on such a possibility eventually helped make it a reality.
Says Feige, "One of the fun things about working at Marvel Studios is it's just a handful of us, who've been together for a very long time, who sit in rooms talking about what would be really cool. Talking about what we remember from the books or our favorite kinds of movies, and wouldn't it be cool to do this, and wouldn't it be cool to turn SHIELD into Hydra, to reveal Hydra is within SHIELD? Which is an idea we have going back to the first Captain America film. Wouldn't it be cool to put these characters together?
"So much of what we do comes about from conversations like that. So certainly there were always, 'Oh man, if we were doing Spidey, we could do this.' Very sort of casual, but that is the reason why when I first sat down with [producer] Amy Pascal and said, 'Why don't you let us—we'll produce it for Sony.' Over the course of four or five meetings, we pitched most of what these movies became, including the title."
Although Feige does add that this vision of the movie was on a larger, more general scale. "Then you get into the specifics, and that's where screenwriters and that's where [director] Jon Watts really, really brought it to life."
It would still seem, however, Spider-Man: Homecoming (and its already tremendous reaction on social media) owes a lot to simply "thinking about everything." For the moment, any sort of inclusion of the Fantastic Four into the MCU sounds very remote, but it may never hurt to think about it either…
Spider-Man: Homecoming is in theaters on July 7.