News
Fantastic Beasts and Where to Find Them: Eddie Redmayne Recalls How He Learned of Newt Scamander
Eddie Redmayne tells us about how he was first approached by David to play Newt Scamander for the then-secret Fantastic Beasts.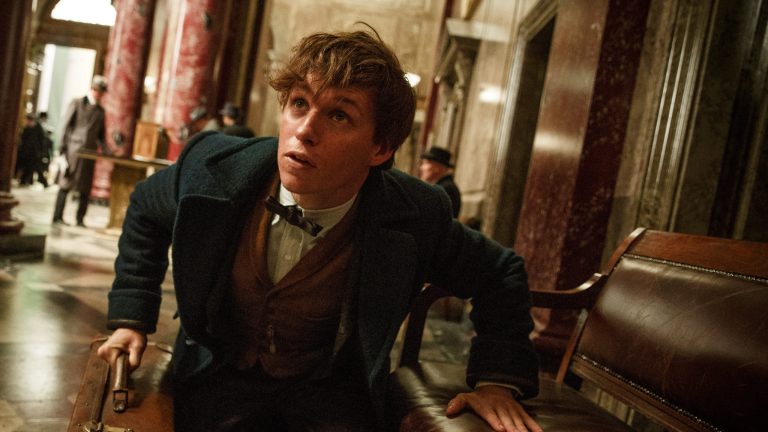 Upon meeting David Yates, the English director of the final four Harry Potter films and this month's highly-anticipated Fantastic Beasts and Where to Find Them, one gets the sense of immense empathy and quiet astuteness. Eddie Redmayne, the Oscar winning star of Beasts, had much the same first impression when sitting down with the filmmaker to discuss the film—which until that point had remained a mystery even to him. In fact, the scene Redmayne paints of this encounter is purely Dickensian (or at least worthy of one of J.K. Rowling's earlier and more gentle adventures in Hogsmeade Village).
"I had a really weird, wonderful introduction to this project," Redmayne recalled during our roundtable interview with him and Katherine Waterston. Not even being told what the meeting would focus on, Redmayne remembers the whole thing being "super cryptic."
"It was in London, in Soho there's a club called Blacks, which he's a member of, and it was winter, so it was pouring with rain, and down in the basement at the bottom of Blacks, there was a little fire. And there was David Yates."
Additionally, Redmayne was apparently carrying an old-fashioned Globe-Trotter briefcase, which he brought to all work meetings, particularly at this time, as he was still doing research for The Danish Girl.
"And he just started telling me this story. He said J.K. Rowling was writing this script, and he started telling me about Newt and what Newt's characteristics were, and that he has this case." As Redmayne continued recounting his memory, he began pantomiming the nervousness he felt about carrying almost just such a case with him to their fireside chat. "I had my case here, and I started gently pushing it back under the table, so I didn't look like one of those actors who sort of turned up dressed as Superman!"
After imitating just such an awkward moment that likely all actors (and their casting directors) are familiar with, Redmayne finally reflected on the meeting: "It was deeply intoxicating the story he told; it was literally next to a fire. It was sort of out of something like Dickens. And then he stopped after about the first couple of chapters, and every remark or two he would come back and tell me [more]. And then eventually—I was just so seduced—and then I got to read the script. And I was already so primed, and it superseded all of my expectations."
We imagine fans might agree when Fantastic Beasts and Where to Find Them opens in the U.S. on Nov. 18.