News
Fantastic Beasts 2 DVD/Blu-Ray Release Date & Bonus Features
Fantastic Beasts 2 is now heading for its home release on DVD and Blu-Ray. Here are the details...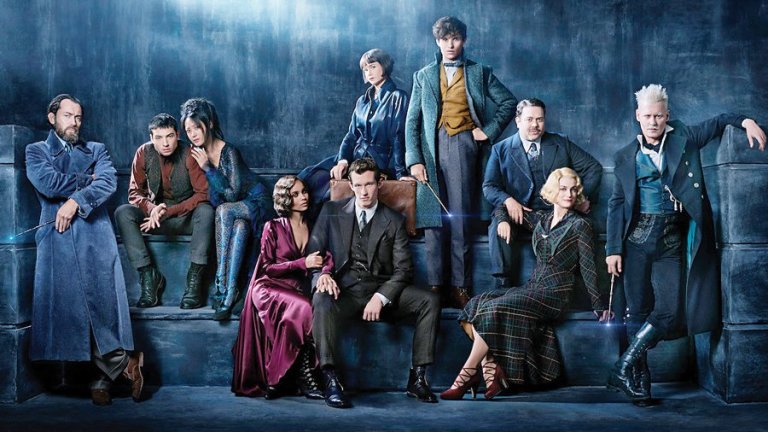 The sequel to 2016's Fantastic Beasts And Where To Find Them arrived late last year to mixed reviews. The Crimes Of Grindelwald didn't wow critics, but that certainly didn't stop the further adventures of the Wizarding World doing big bucks at the box office – it's already cashed up almost $650 million off a $200 million budget, ensuring that this won't be the last we see of J.K Rowling's new (old) team.
If you want to pick up a copy of Fantastic Beasts 2 to keep at home, it'll be released via digital from February 15, and on 4K Ultra HD Combo Pack, Blu-ray Combo Pack, and DVD Special Edition on March 12.
Here are the special features you can expect to find on the discs:
J.K. Rowling: A World RevealedWizards on Screen, Fans in Real LifeDistinctly DumbledoreUnlocking Scene Secrets: The Return to HogwartsUnlocking Scene Secrets: Newt's MenagerieUnlocking Scene Secrets: Credence, Nagini and the Circus ArcanusUnlocking Scene Secrets: Paris and Place CachéeUnlocking Scene Secrets: Ministere des Affaires MagiquesUnlocking Scene Secrets: Grindelwald's Escape and the Ring of FireDeleted Scenes
The DVD will only have 'Unlocking Scene Secrets: Ministere des Affaires Magiques', which seems a bit tight, but there you go.