News
Fans Are Most Excited for Avengers: Infinity War and Black Panther in 2018
Fandango has revealed its Fan Poll results of the most anticipated movies, performances, and rising stars in 2018.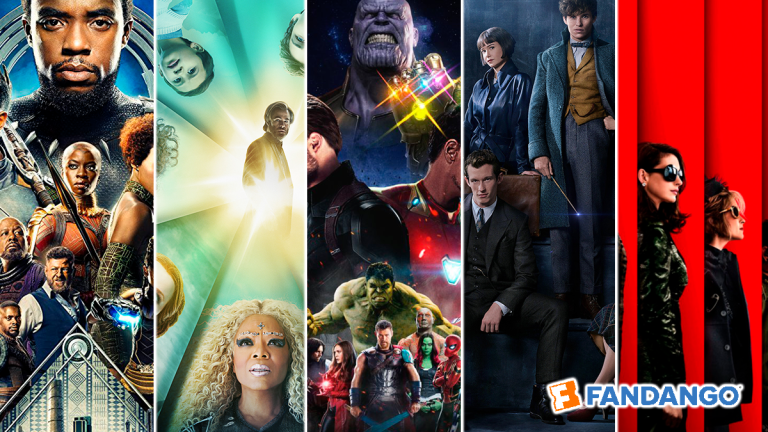 We're just days away from 2018, and the new year already looks promising with new and exciting movies. Star Warsfans can look forward to Solo: A Star Wars Story, while family moviegoers might anticipate Incredibles 2.
To discover which films movie lovers are most excited about in 2018, Fandango has surveyed 8,000 moviegoers about the films, stars and characters that they're anticipating the most. According to the poll results, the top three most anticipated films are Avengers: Infinity War, Black Panther,and Jurassic World: Fallen Kingdom.
Fans are also most hyped to see the performances of Scarlett Johansson and Chris Pratt (both which will appear in the new Avengersfilm).
Keep reading for the top 10 most anticipated movies picks:
1. Avengers: Infinity War (May 4)
2. Black Panther (Feb. 16)
3. Jurassic World: Fallen Kingdom (June 22)
4. Untitled Deadpool Sequel (June 1)
5. Solo: A Star Wars Story (May 25)
6. Incredibles 2 (June 15)
7. Fantastic Beasts: The Crimes of Grindelwald (Nov. 16)
8. A Wrinkle in Time (March 9)
9. X-Men: Dark Phoenix (Nov. 2)
10. Ocean's 8 (June 8)
The full list, including picks for favorite stars, anticipated movie villains, and more can be found on Fandango's final results page.