News
Faith Movie Coming to Valiant Cinematic Universe
A Faith movie will follow Bloodshot & Harbinger to the silver screen.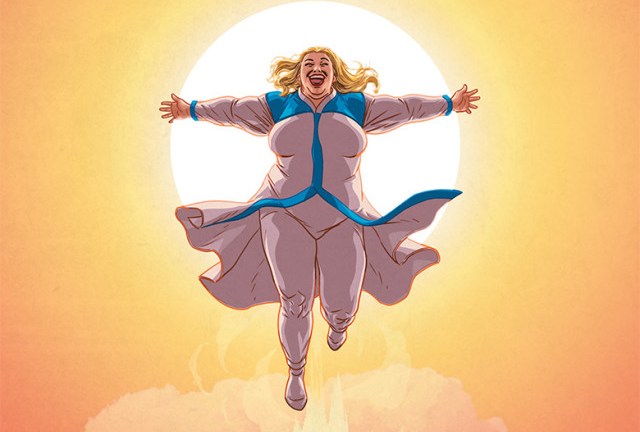 Valiant Entertainment, which has been slowly piecing together a cinematic universe wth Sony, added another piece to the puzzle.
According to Variety, Faith, the breakout heroine from Harbinger, is apparently going to be the next film on Valiant and Sony's slate after Harbinger, Bloodshot, and Archer & Armstrong.The movie will be written by Maria Melnik, a writer on American Gods and the upcoming The Escape Room. It will be produced by Neal Moritz (the Fast & The Furious franchise) and Dan Mintz (head of DMG Entertainment and principal owner of Valiant following its sale earlier this year).
In the comics, Faith Herbert is a psiot (think "mutant" but less trademarked) with the ability to fly and some limited ability to create force shields. She is obsessed with pop culture and works at a Buzzfeed-style web publication by day, committing self-aware superheroics as her alter-ego Zephyr. She originally appeared (in this era of Valiant) in the pages of Harbinger, and carried on a relationship with Obidiah Archer of Archer & Armstrong fame, so this announcement and the timing of the movie make a lot of sense.
Moritz and Mintz are producers of the rest of the Valiant Cinematic Universe. So far only Bloodshot, with Vin Diesel and Toby Kebbell attached, has anything approaching a release date, but Harbinger has writers and Archer & Armstrong a director, so things are moving along. For more on Faith or the rest of the VCU that's not Virginia Commonwealth University, stick with Den of Geek!