News
Expendables 4 Might be Back On
Could Sly be getting the band back together with Expendables 4? It looks that way...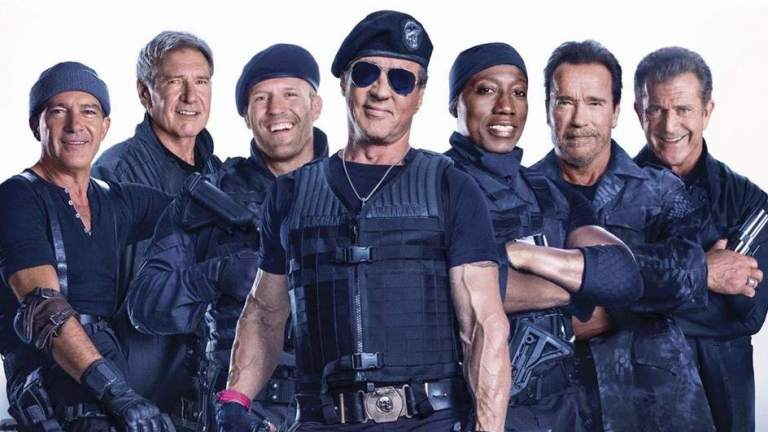 With Sylvester Stallone exiting the Expendables franchise last year due to creative disagreements, and Arnold Schwarzenegger saying a short time later that he wouldn't continue in the films without Sly, it seemed as the action hero team-up series was all but dead. But apparently — just like the careers of many of the actors who have been involved in these pictures — you can't count the Expendables out.
Stallone himself hinted at the series getting a new lease on life when he posted the following on Instagram:
He wrote underneath the image: "Just when you thought it was safe to go outside…They're coming back!"
Without anything else to go on, the post seems to indicate that whatever issues Stallone had with the development of The Expendables 4 have been resolved and the project may be moving forward again. He could also be referring to the TV show that was in the pipeline but seemed to vanish off the radar a couple of years ago (and by the way, whatever happened to The ExpendaBelles?)
But if a fourth film is indeed back on, we'll just have to see if Stallone can get Schwarzenegger back, along with the regulars and perhaps some new faces.
Of course, whether the public interest is still there is another matter. 2014's The Expendables 3 was the lowest-grossing film of the three, earning just $214 million worldwide against a $90 million budget, and fans were also disappointed that the film was geared for a PG-13 rating instead of the R rating that the first two had. If The Expendables 4 does end up making it to the screen, the biggest mission for the team may be getting audiences excited again.