News
Exclusive New Clip Of Naya Rivera At The Devil's Door
Check out the exclusive new clip of Naya Rivera investigating a supernatural mystery with demonic undertones in At the Devil's Door.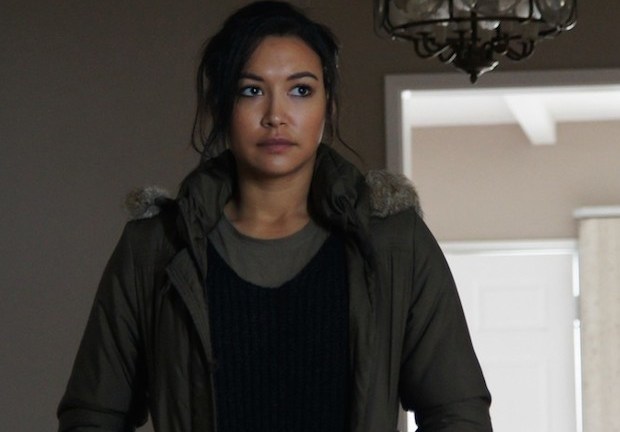 Sometimes, things go bump in the night. It could just be the creaking of an old house…or it could be demonic forces reaching out from the Great Beyond with nefarious intentions!
That is certainly what Naya Rivera is trying to figure out the below exclusive clip from this weekend's theatrical release, At the Devil's Door. A story of satanic horrors and mystery, At the Devil's Door centers on two sisters, played by Rivera and Catalina Sandino Moreno, that come upon a supernatural horror when real estate agent Leigh (Moreno) is charged with selling a home with a shady history.
In the below clip, Vera (Rivera) finds the runaway daughter of the couple trying to sell the home (Olivia Crocicchia) in a seeming mental hospital. But if what she saw in that home is real, it can only be an upgrade from her previous living experience.
At the Devil's Door is written and directed by Nicholas McCarthy, and enjoyed its world premiere at this year's South by Southwest. The picture is being distributed by IFC Midnight right on VOD and in theaters in New York City; it will open in Los Angeles theaters on September 26th.