News
Exclusive New Clip for Maika Monroe Thriller, Bokeh
Check out a new Bokeh clip, a high-concept film about a couple discovering that they're the only two people left in the world.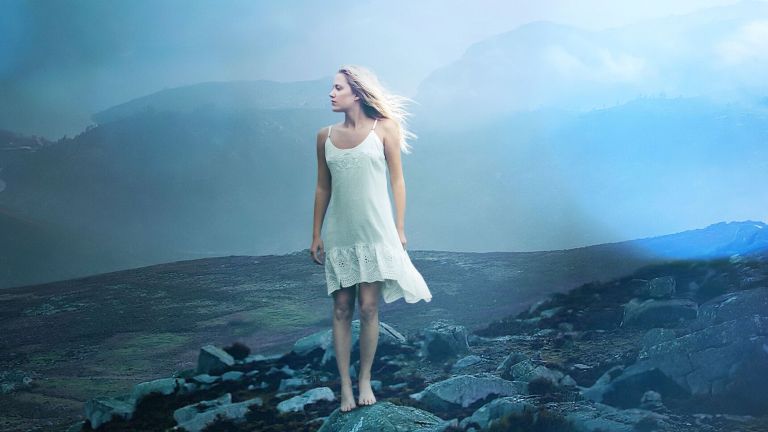 When you're with the right someone, it can feel at times like you're the only two people in the world. However, in the great tradition of mysteries and other genre subversions, this fantasy appears poised to take on a menacing reality in Bokeh, the new upcoming high-concept thriller that stars Maika Monroe (It Follows) and Matt O'Leary (Stung).
In the new film from co-writers and directors Geoffrey Orthwein and Andrew Sullivan, a romantic getaway for an American couple leads to the unlikely realization that everyone else on the face of the planet has vanished, leaving these two to sort out what comes next. And it hardly looks idyllic if the exclusive new clip we have at Den of Geek is any indication. In the below clip, see Monroe's Jenai and O'Leary's Riley react to finding an abandoned aircraft in the Icelandic wilderness. One wants to treat the solitude as a grand experience the other… well, see for yourself. But let's just say that it always is bittersweet to see things left to rot on a forgotten landscape.
The official Bokeh logline reads, "When a flash of light shoots across the sky on a romantic Iceland vacation, Jenai (Maika Monroe) and Riley (Matt O'Leary) wake up to discover every person on earth has disappeared. Their struggle to survive and to reconcile the mysterious event leads them to reconsider everything they know about themselves and the world."
Bokeh is being released by Screen Media Films in theaters and on VOD on Friday, March 24.