News
Eva Green in Talks With Disney to Join Dumbo Remake
The Tim Burton film is still looking for its male lead.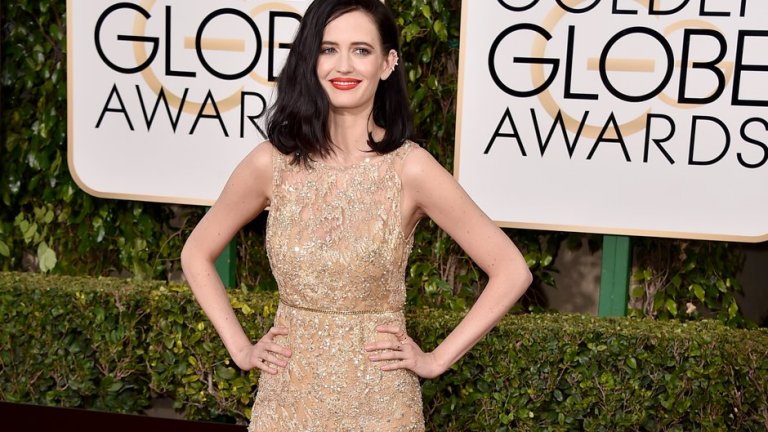 According to Variety, Eva Green is in "early talks" with Disney to join the cast of its (mostly) live-action Dumboremake, to be directed by Tim Burton. The Penny Dreadfulstar recently collaborated with Burton on Miss Peregrine's Home for Peculiar Children.
Disney hasn't cast its male lead for the movie yet, though it was previously in talks with both Will Smith and, more recently, Chris Pine, for the part. For his part, Burton has a long history with Disney. Prior to his directorial career, he worked as an animator at Walt Disney Animation Studios. More recently, he has directed Alice in Wonderland for the studio. 
Dumbo is set to follow the plot of the 1941 animated classic in which a talking elephant's dreams of flying really comes true after a series of misadventures. The film is being penned by Ehren Kruger of Transformers: Age of Extinction and Rings. Kruger is producing alongside Justin Springer of Tron: Legacy and Oblivion. Burton is planning on using a mix of live action and film animation for the remake.
Disney's live-action and/or remake craze seems to be moving full steam ahead, with next month's Beauty and the Beast poised to be a monster hit, to say the least. It also has Mary Poppins Returns, Peter Pan, and Cruella de Vil on the docket.
Green is enjoying a thriving post-Penny Dreadful career so far. She also recently signed onto the the upcoming Virginia Woolf-centric film Vita & Virgina. Green will star alongside Gemma Arterton in the romantic drama about friends and lovers Virginia Woolf (who will be played by Green) and Vita Sackville-West (played by Arterton). Their affair would inspire Woolf's Orlando.