News
Ethan Hawke Cast As Nikola Tesla in Upcoming Biopic
Nikola Tesla put the AC into DC and Ethan Hawke will put a man behind the science in upcoming biopic Tesla.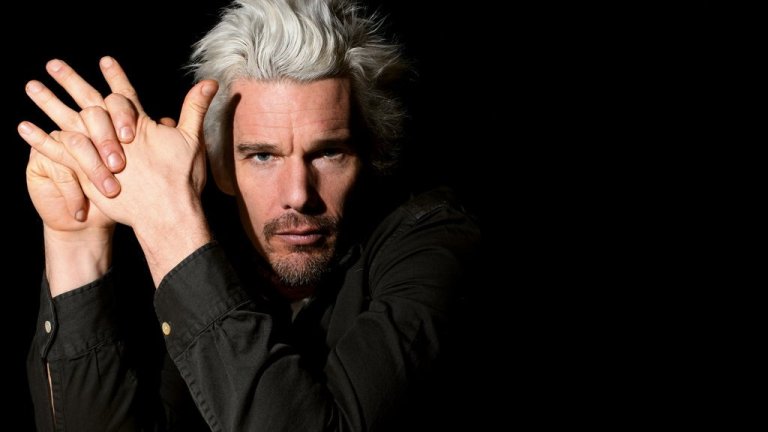 Real-life mad scientists Nikola Tesla was best known as Thomas Edison's main rival, developing alternating current (AC) electricity to Edison's direct current. But he was also a master showman. Ethan Hawke will be playing the Serbian-American inventor in an upcoming biopic Tesla, according to The Hollywood Reporter.
Tesla was an electrical and mechanical engineer, physicist, and futurist. He was played by David Bowie in the film The Prestige and Nicholas Hoult in The Current War.
Tesla will be written and directed by Michael Almereyda (Marjorie Prime, Experimenter, Escapes), who worked with Hawke on the films Hamlet and Cymbelie.
The film will follow Tesla's life and career, from the invention of the AC motor, through his relationship with J.P. Morgan's daughter, Anne.  Both Edison and Tesla went beyond their inventions to use science to unlock metaphysical questions, and to use spiritual methods to advance science.
"All perceptible matter comes from a primary substance, or tenuity beyond conception, filling all space, the akasha or luminiferous ether, which is acted upon by the life giving Prana or creative force, calling into existence, in never-ending cycles all things and phenomena," Tesla wrote in Man's Greatest Achievement, in 1907.
Tesla is being produced by Uri Singer and Isen Robbins for Passage Pictures, with Christa Campbell and Lati Grobman of Campbell Grobman Films. It will be executive produced by Jeff Rice.
Millennium Media, formerly known as Nu Image, will introduce Tesla to buyers at the European Film Market in Berlin this weekend. Production is scheduled to commence in spring in upstate New York.