News
Marvel's Eternals Reportedly Casts Millie Bobby Brown
Stranger Things star Millie Bobby Brown has reportedly joined Marvel's Eternals movie.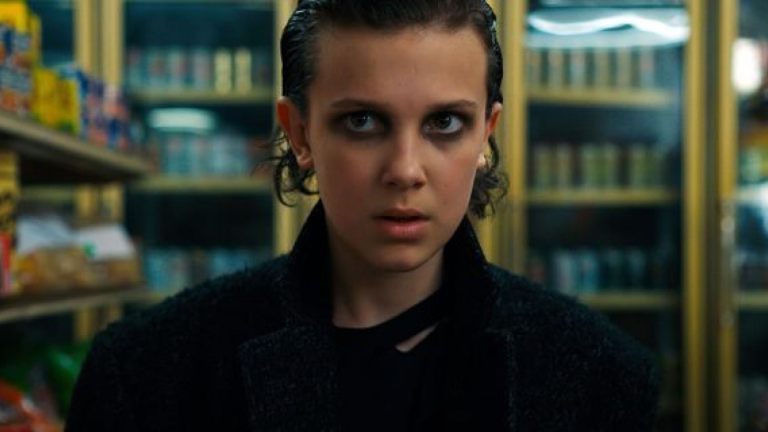 Marvel's The Eternals may be assembling one of the most unique ensembles to yet grace the MCU. According to Variety, the Phase 4 movie's cast includes Angelina Jolie, Richard Madden, Salma Hayek, and Kumail Nanjiani. Now the outlet has also revealed that Stranger Things star Millie Bobby Brown has reportedly joined the project in an undisclosed role. 
Brown is coming off the spectacular third season of the Netflix sci-fi/horror series in which she plays Eleven, a young girl with incredible powers and a dark past, as well as Godzilla: King of the Monsters, the kaiju's latest outing. Landing a Marvel movie would be a major next step for the teen actress who has quickly made a name herself in genre television and movies. 
Of course, Marvel hasn't officially confirmed any of the details regarding this movie about "godlike alien beings" (per Variety), but we expect that will change at San Diego Comic-Con 2019, where the studio will host the convention's most anticipated panel and likely announce some of its Phase 4 slate of films, including The Eternals, the Black Widow movie, and possibly more. 
Chloe Zhao (Song My Brother Taught Me) is reportedly set to direct from a script from Matthew and Ryan Firpo. If The Eternals is confirmed at SDCC next week, it is rumored that the movie will start rolling cameras later this year. That timing seems to set up the movie for a 2021 release at the earliest, although we're speculating. 
The Eternals were created by Jack Kirby in 1976, which would make this new group of Marvel characters the latest Kirby concept to be adapted to the big screen. In the comics, the Eternals were the products of human evolution sparked by the Celestials, one of the oldest and most powerful beings in the Marvel universe. According to THR, "one aspect to the [movie] involves the love story between Ikaris, a man fueled by cosmic energy, and Sersi, who relishes moving amongst humans."
Where Brown might fit into all of this remains to be seen. We'll keep you updated on The Eternals as we learn more!
John Saavedra is an associate editor at Den of Geek. Read more of his work here. Follow him on Twitter @johnsjr9 and make sure to check him out on Twitch.