News
Escapism, invasion, sequels and resentment: the cinema trends of 2011
What do this year's most successful Hollywood films say about our changing tastes, and how do they compare to previous years? Ryan finds out…
At first glance, a look at this year's ten highest grossing movies reveals nothing more than the usual diet of sequels and effects-filled blockbusters. The final Harry Potter movie made more than $1.3bn. Transformers: Dark Of The Moon and Pirates Of The Caribbean: On Stranger Tides made more than $1bn, in spite of middling reviews. The rest of the year's hits were largely dominated by computer-animated movies for the family crowd: Kung Fu Panda 2, The Smurfs, Cars 2 and Rio all made the top ten.
Look a little more closely, though, and you'll see that this year's hit films reveal numerous common themes, and tell us a great deal about movie-going appetites and contemporary fears…
Alien invasion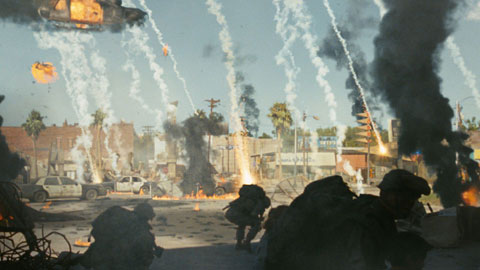 The Strause brothers' Skyline may have got in early with a late 2010 release, but 2011's calendar was liberally peppered with alien invasion movies.
In this respect, cinema appears to be referring back to the 1950s, the golden age of invasion sci-fi. Battle: Los Angeles was an indifferently made B-movie with digital age special effects, Cowboys & Aliens spliced the subgenre with the western to bland effect, while the biggest invasion movie of them all, Transformers: Dark Of The Moon conquered the planet, having made more than a billion dollars worldwide – second only to the concluding Harry Potter.
What's triggered this sudden preoccupation with invasion movies? The cyclical nature of filmmaking and Hollywood's habit of recycling old ideas are reasonable explanations, but these films also tap into contemporary anxieties about social instability. Post 9/11 fears of terrorist attacks have been joined – or perhaps even eclipsed – by the spectre of economic collapse following the 2008 financial crisis. Just as the threat of nuclear destruction during the Cold War gave us everything from Earth Versus The Flying Saucers to Invaders From Mars in the 50s, so the possibility of financial destruction in the 21st century has given us Battle: Los Angeles, Super 8 and Attack The Block.
Our collective anxieties have been thrown outwards onto an invading Other – whether it be giant robots from the dark side of the moon, or toothsome monsters with a hatred for South London estates.
Simmering resentment
The financial meltdown has resulted in more than the appearance of a few invasion flicks. An air of resentment towards the wealthy and powerful has permeated this year's movies, whether it's in comedy (Horrible Bosses), horror (Final Destination 5, which was full of unemployment anxiety and angry blue-collar workers), or heist capers (Tower Heist, with its Robin Hood-style thieves and corporate villain).
Although not a box-office success, Andrew Niccol's In Time was a thinly veiled attack on the capitalist system as a whole, with an underclass of future workers – for whom time is literally money – turning the tables on their immortal overlords.
Rise Of The Planet Of The Apes was one of 2011's surprise hits, which may be because it fed into the overall public mood. In a year that's seen numerous riots and protests, it's little coincidence that the eleventh most popular movie was about a species throwing off its shackles and screaming in the face of its oppressors.
Meanwhile, look at Fast Five's post-crisis transformation. What was once a franchise dedicated to the seductive presentation of cars and ladies reinvented itself as an anti-establishment action fantasy; in a wonderfully absurd symbol of the last three years' financial horrors, a gigantic safe full of cash becomes a wrecking ball, tearing an entire city apart. With irresistible imagery like that, who can blame audiences for flocking to see it?
Escapism and special effects
Continuing a longstanding trend, 2011's top ten was dominated by special effects movies. In fact, the only movie in this year's top ten not effects driven or entirely computer generated was The Hangover Part II. Although this isn't a surprising fact in itself, what's notable, looking over the past decade's grosses, is that CG-driven family movies have come to dominate the box-office almost exclusively.
For a comparison, look at the top ten grossing movies of 1998. Although the special effects-driven movie Armageddon took home the most cash, among the year's biggest earners were a war film (Saving Private Ryan), a bawdy comedy (There's Something About Mary) a period drama (Shakespeare In Love) and an action movie (Lethal Weapon 4).
A quick look at any year before 2001 reveals a similarly balanced diet of successful action, comedy and drama – in 2000, the most popular films were surprisingly adult in tone and content: Gladiator, Cast Away, What Women Want, Meet The Parents, The Perfect Storm, and What Lies Beneath all dominated the box-office.
It seems that the twin successes of the Harry Potter and Lord Of The Rings franchises, which launched in 2001 and 2002 respectively, encouraged Hollywood filmmakers to make similarly broad, money-spinning pieces of escapism. In their wake came Pirates Of The Caribbean and its sequels, followed by the absurdly popular Avatar. Again, the looming threat of terrorism and financial crises could account for the remarkable popularity of escapist cinema.
Even filmmakers working outside Hollywood have begun to experiment with special effects – just look at Lars Von Trier's grand Melancholia, or Terrence Malick's The Tree Of Life, which melded drama with the creation of the universe.
Remakes and reboots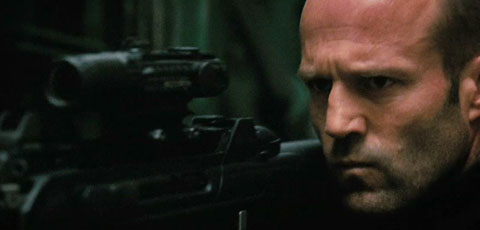 Much has been said recently about the number of remakes that have either come out or are in production. But looking over 2011's top 100 grossing movies, how many of these were remakes?
Strictly speaking, three: The Mechanic (a remake of a 1972 Charles Bronson flick, this time starring Jason Statham), Arthur (Russell Brand's take on Dudley Moore's 1981 comedy) and Footloose. These three films managed to bring in $175 million – not a huge sum, even when compared to moderate successes such as Source Code ($123m) or Limitless ($161.8m).
The response to The Three Musketeers, Conan The Barbarian and Rise Of The Planet Of The Apes, most accurately described as retreads, reboots or, worst of all, re-imaginings rather than remakes, has been mixed. Apes was by far the most successful, but then, that may be because it was a well-received, well-made film boosted by popular word-of-mouth rather than its ties to an existing franchise.
Hollywood will probably be keeping a close eye on the performance of Total Recall next year – the commercial failure of the Fright Night and Straw Dogs retreads could be taken as a sign that there's little public appetite for updated versions of old classics. If this is the case, what will become of the proposed remakes of Starship Troopers and Point Break?
Sequels and franchises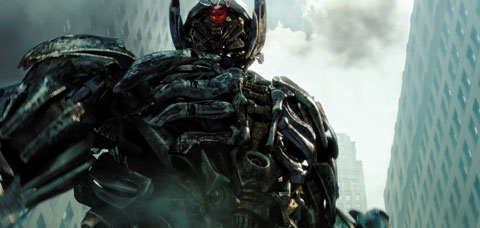 That sequels have provided a reliable source of revenue for Hollywood will surprise no one – but compared to last year, 2011 has seen a remarkable concentration of top-grossing follow-ups. In 2010, only three of the year's most successful movies were sequels – Toy Story 3, Iron Man 2 and The Deathly Hallows Part 1. This year, eight of the top ten hits were sequels – The Smurfs and Rio were the only non-franchise successes on the list.
Given that, say, Fast Five and Kung Fu Panda 2 made more than twice as much as Super 8 and Real Steel, it would appear that sequels are as popular with audiences as they are with Hollywood accountants. As families have tightened their purse strings, have their tastes in multiplex films become more conservative as a consequence?
What about 2012?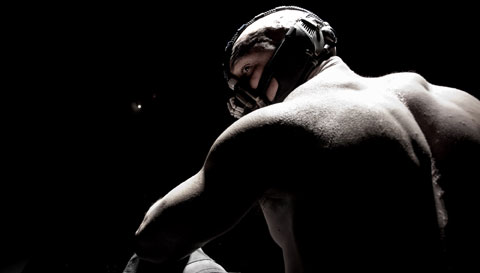 This year's box-office ruled by expensive, effects-laden family movies, but next year could see the number of similarly pitched films reach saturation point. Barring some unexpected turn of fortune, it's likely that The Dark Knight Rises will dominate next year's takings, but there are dozens of other films that will be fighting desperately for second place. The Avengers, The Amazing Spider-Man and Battleship are just three of the big-budget films hoping to earn the kind of cash that Dark Of The Moon made this year.
Inevitably, there'll be casualties. How will Ridley Scott's Prometheus fare in the face of next year's more approachable comic book movies? Can John Carter compete with The Hunger Games and Wrath Of The Titans, both released in March?
We'll be intrigued to see whether the success of David Fincher's The Girl With The Dragon Tattoo, released this Christmas, will hasten a new era of more adult dramas. The most successful drama of 2011 so far was The Help, which surprised many by taking almost $200m worldwide. But compare this with the success of American Beauty back in 1999, which earned $356m – just behind The World Is Not Enough and Notting Hill. Can you imagine a drama about the final days of a middle-aged man doing that well in 2011? Right now, there appears to be little appetite for weightier films like Gavin O'Connor's fantastic Warrior, which brought in less than $14m in the US.
What the top-ten list of 2012 hits will look like is impossible to predict, but it's likely that, with the future still full of economic insecurity, our collective appetite for cinematic escapism – whether it's on far-flung planets or in cities watched over by comic book heroes – will continue for some time to come.