News
Escape Room Cast, Trailer, Release Date, Story, and More
Daredevil's Deborah Ann Woll and Lost in Space's Taylor Russell tackle a surreal maze with killer consequences in Escape Room.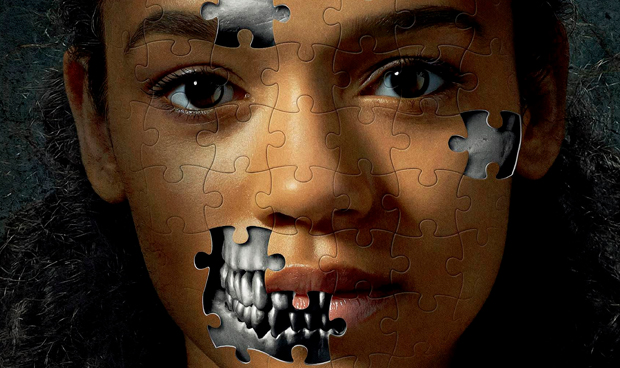 Escape Room, a psychological thriller from Sony Pictures, might just become a refreshing entry for the horror genre's current phase of jump-scare ghost movies. Moreover, it's the kind of film that inspires education and creative thinking, utilizing the ultimate form of duress: an elaborately violent death.
Escape Room Cast
Fans of Netflix TV will know some of its primary players, such as Lost in Space co-star Taylor Russell and Daredevil co-star Deborah Ann Woll. They are joined here by Tyler Labine (New Amsterdam), Nik Dodani (Murphy Brown), Logan Miller (The Walking Dead) and Jay Ellis (Insecure) as part of a group who volunteer to participate in an experimental maze in which–unbeknownst to them–their ability to solve problems will keep them alive.
Escape Room Trailer
The Escape Room trailer has arrived.
Escape Room Release Date
Escape Room is currently set to arrive at theaters on Jan. 4, 2019.
Escape Room Story
It appears that millennial urban ennui is the catalyst that sends a group of strangers of varying backgrounds and occupations into the clutches of Minos Escape Rooms, a company that promises a challenging adventure that requires wits. However, the company left out the part about their offered adventure being an inexplicable maze world comprised of a series of increasingly difficult and frighteningly personalized rooms, each only passable by solving puzzles that carry deadly penalties for failure.
Escape Room Poster
Here's the official Escape Room poster: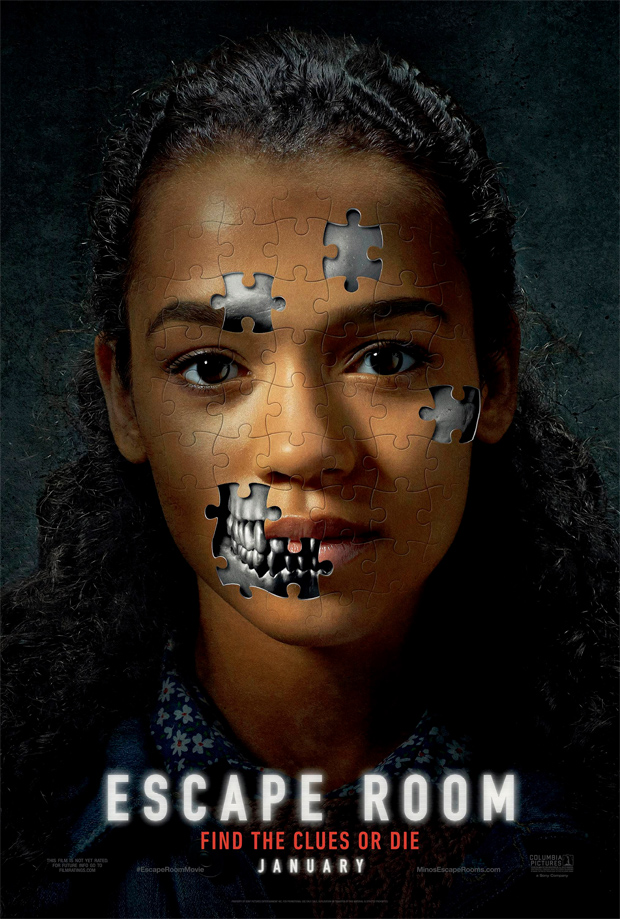 Adam Robitel is in the director's chair for Escape Room, having previously helmed this past January's horror franchise sequel Insidious: The Last Key and 2014 horror thriller The Taking of Deborah Logan. Here, Robitel works off a script by Maria Melnik (American Gods) and Bragi F. Schut (Season of the Witch).
The film's premise is somewhat reminiscent of the 1997 sci-fi film, Cube, which similarly put a group of strangers (similarly numbered at six, no less,) in a seemingly interminable maze filled with varying traps. However, Escape Room seems to have put that idea through a modernized, Black Mirror-esque lens, pushing the boundaries of a setting that was initially presented as grounded in reality into a mystery that seems to be rooted in either the supernatural or a technological sci-fi concept.
Joseph Baxter is a contributor for Den of Geek and Syfy Wire. You can find his work here. Follow him on Twitter @josbaxter.