News
Errol Flynn Biopic Gets Action Movie Treatment with Highlander Director
The director of Highlander and The Shadow has been tapped to direct a biopic on Errol Flynn's early years as a treasure hunter.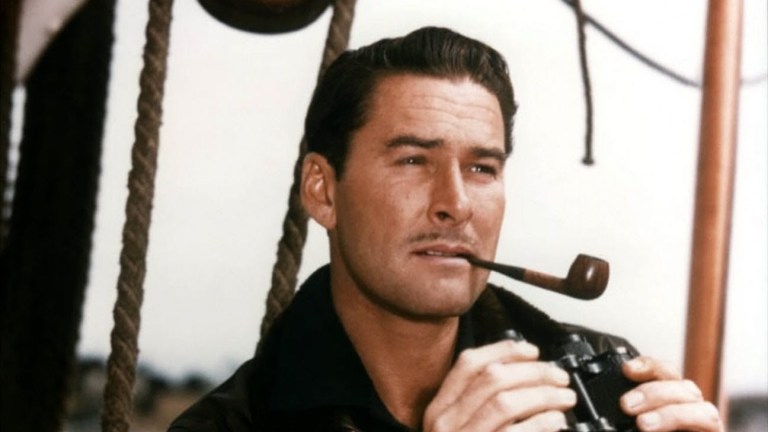 Errol Flynn is one of Hollywood's very first action stars. Known for his dashing good looks (and his notorious afterhours affairs), Flynn enjoyed a swashbuckling career in Hollywood throughout the 1930s, '40s, and '50s, famously defining the pirate subgenre with turns in Captain Blood (1935) and The Sea Hawk (1940), and going West, young man, for the genre's first technicolor extravaganza Dodge City (1938), as well as the classic piece of historical revisionism that is They Died with Their Boots On (1941). Of course, to many, he simply remains the definitive Prince of Thieves from The Adventures of Robin Hood (1938).
But Flynn had plenty of adventures before he fell into movie song, drink, and lechery. And it appears it will be getting its own slice of cinematic revisionism too as niche action helmer Russell Mulcahy has been tapped to direct In Like Flynn, an action adventure take on Flynn's early life. This is set in a period that is shrouded in ambiguity, but during which time Flynn is purported to have been, among other things, a treasure hunter, a police constable, a shipmaster for hire, and even a soldier of fortune. The truth and merit of these stories is still debated, but there will likely be little debate about how Mulcahy will approach it, given his career as a director of Highlander (1986), The Shadow (1994), and Resident Evil: Extinction (2007).
The Hollywood Reporter broke news that Mulachy has been tapped for the position which will see him lead a young cast as they give motion to the story of Flynn leading a ragtag group of friends from the Australian homes and onto the high sea where they set sail for New Guinea, and the gold they expect to find there. The film stars Thomas Cocquerel (Kidnapping Mr. Heineken) as Errol Flynn. The picture also features Corey Large, William Moseley, Clive Standen, Callan Mulvey, Isabel Lucas, Nathan Kelly, David Wenham, and Dan Folger. The screenplay is written by Large, as well as Steve Albert, Luke Flynn (Flynn's grandson), and Alexander Djamirze.