News
Ernie Hudson Talks Ghostbusters 3 and the Possibility of Seeing Winston Zeddemore Again
With a new Ghostbusters movie around the corner, Ernie Hudson opens up on the likelihood of his return to franchise.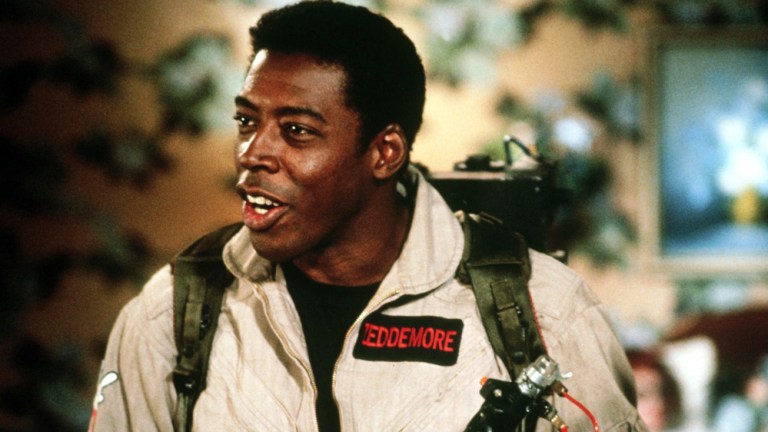 Ghostbusters has turned into one of those strange evergreen franchises that has seen a ridiculous life far beyond its two original feature films. There have been two Ghostbusters animated series (the beloved The Real Ghostbusters and the better-than-you-remember Extreme Ghostbusters) and a wealth of comics and side stories that have made the franchise feel alive even though there hasn't been movement on another feature film until recently. Rumors of a Ghostbusters 3 have been rampant for decades, but fans of the films received a major surprise when a teaser trailer dropped and announced that it's officially happening in 2020.
Details on the next installment have been scarce so far, other then the fact that Jason Reitman will be taking the franchise over from his father, Ivan Reitman. When chatting with Ernie Hudson who played the incomparable Winston Zeddemore in the original two films, we asked him if he has been in touch with Jason, seen a script for the film, or if we could expect a return from Winston. "We really just had a general conversation," Hudson says about Jason Reitman. "Every now and then I'll hear from Ivan Reitman or Jason, so when I heard that Jason was doing the movie I gave him a call. They just said that it would be more in the tradition of the original Ghostbusters, whatever that may mean." Hudson elaborated and added, "Obviously it would be a great job if I was included, but they didn't exclude the possibility that it could happen either. So, so far nothing's come across my desk, but I've always let them and the studio know that I'm open to appearing!"
Hudson also seemed especially excited over the conditions that helped make this film possible, particularly the fandom and the familial aspect. "A lot of franchises see the studios really pushing them, but with Ghostbusters it feels like the fans just found it and kept it alive themselves. I'm just happy to see something new being done with the property, and that it's Jason at the helm. I remember Jason, as a little kid, on the set of the second movie, so if anyone was going to do this, I'm glad that it's him. The fact that Ivan's producing with him is also really nice."
While excited about this new Ghostbusters 3, Hudson also touched on his experience in Paul Feig's reboot of the title, wherein he played the uncle of Leslie Jones' character, Patty Tolan. "I really appreciate Paul. I love that they asked me to do a cameo in it," says Hudson. He adds, "I totally got that Paul wanted to do his whole take on that world. I never really understood the whole reboot thing, but I know that Paul was eager to bring his new take to all of it. I think the fact that Ivan and Jason are involved with this new one means that it will be a lot more in spirit with the first two movies. So that excites me, whether I'm in it or not"
Whether Winston Zeddemore does appear or get referenced in Ghostbusters 3 remains to be seen, but obviously the legacy of the existing films and their characters, lives on.
The new Ghostbusters movie opens on July 20, 2020.