News
Enter the Dragon Remake Eyes Deadpool 2 Director David Leitch
Bruce Lee's groundbreaking actioner, Enter the Dragon, is getting a remake, with Deadpool 2's David Leitch in talks to direct.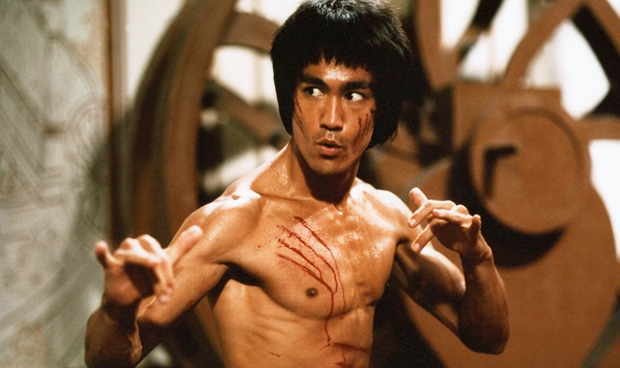 Enter the Dragon, perhaps the most iconic and/or important action flick that has ever been made, is getting a remake movie. We can let that tidbit soak in before getting to the nitty-gritty of this endeavor, perhaps pondering what this development means for Hollywood's ongoing reboot/remake frenzy.
Indeed, the Enter the Dragon remake is a go, according to Deadline, and Warner Bros. is already in early talks with one of the most courted action movie helmers out there, David Leitch, to occupy the director's chair. At this point, Warner is seeking out a writer, looking to complete what was reportedly years of planning to make this project a reality.
Read the Den of Geek SDCC 2018 Special Edition Magazine Here!
The gig, should Leitch ultimately accept it, could very well become the loftiest action movie task in the reboot/remake era, since the original 1973 movie – directed by Robert Clouse – is about as sacred as they come, intrinsically connected to its star, the late Bruce Lee. Moreover, Dragon was a bellwether genre offering, one that simultaneously set the bar for action movies for decades to come, while spawning the 1970s kung fu craze.
Leitch, is, of course, white-hot right now, having directed the recent hit Fox/Marvel sequel, Deadpool 2, also known as the uncredited co-director of the groundbreaking 2014 Keanu Reeves-starring, sequels-spawning action hit, John Wick. Moreover, he's already tackling the 2019-scheduled Fast & Furious franchise spinoff movie, Hobbs and Shaw, starring Dwayne Johnson and Jason Statham. Consequently, the prospective tenure of Leitch would undoubtedly be a major coup for the Enter the Dragon remake project.
The news arrives just three days after the 45th anniversary of Bruce Lee's July 20, 1973 passing at the young age of 32. The original Enter the Dragon, Lee's Hong Kong cinematic crossover breakthrough, centered on Lee's character, simply known as "Lee," a martial arts master who is recruited by British intelligence to investigate a Southeast-Asian island tournament held by suspected drug kingpin and human trafficker, Han (Kien Shih); a fortuitous job for Lee, since Han's gang was connected to the mysterious death of his sister. On the island, Lee is joined by Americans Roper (John Saxon) and Williams (Jim Kelly), getting to the bottom of Han's elusive operation.
There's no shortage of would-be stars to inherit the sacred mantle of Bruce Lee's character (The Raid's Iko Uwais is probably talking to his agent at this very moment). Yet, as far as reboot/remakes go, this one is going to be a TOUGH sell, perhaps the toughest sell thus far in the reboot/remake era.
Regardless, we will keep you apprised of the developments of the Enter the Dragon reboot movie as they occur!