News
England is Mine: Trailer for Morrissey Biopic Reveals Early Struggles
Jack Lowden embodies the continually controversial alternative rock icon Morrissey in the England is Mine trailer.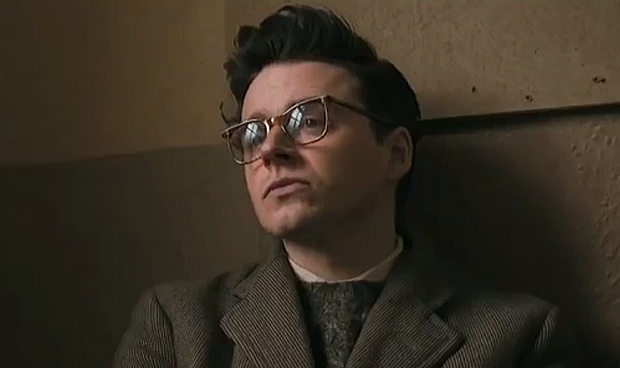 Manchester, England's The Smiths were a band cut from a completely different cloth from their 1980s era, lyrically and stylistically, even on the college radio platforms on which they rose. However, their eccentric, gyrating, pompadour-sporting frontman Morrissey was a cauldron of controversy with his militant vegetarianism and arguably excessive enmity toward the royal family and authority in general. Indeed, controversies and personal friction amongst the band would cut The Smiths' legendary run short. Now, a trailer for an unofficial biopic on Morrissey, called England is Mine," showcases his path to stardom.
The England is Mine trailer focuses on a post-punk icon with a far more prolific future in Steven Patrick Morrissey (Jack Lowden). Set in the late-1970s, we see the literary-minded young Morrissey desperately (and unsuccessfully,) searching for an artistic outlet, specifically a band. Fortunately for this boy with the thorn in his side, he finds a set of muses in Linder Sterling (Jessica Brown Findlay), frontwoman of Ludus, and Billy Duffy (Adam Lawrence), eventual guitarist for The Cult.
The duo help put young Steven on a path away from ambivalence to pursue his passions with rock gigs, eventually setting him on course for a fateful meeting with young guitar prodigy Johnny Marr (Laurie Kynaston), with whom Morrissey eventually forms The Smiths with bassist Andy Rourke and drummer Mike Joyce in 1982. Of course, Morrissey's tenure fronting one of the most esteemed alternative rock bands in history was powerful, but brief, leading to their 1987 breakup and the commencement of Morrissey's prolific (and continually controversial) solo career.
England is Mine stars Jack Lowden, an English actor, who has been fielding television runs in his native country, but will soon take on global recognition when he appears in director Christopher Nolan's World War II epic Dunkirk. His co-star Jessica Brown Findlay gained fame from her two-year run on Downton Abbey, also appearing in films such as Victor Frankenstein and 2014's Winter's Tale. Besides the aforementioned Adam Lawrence and Laurie Kynaston, Jodie Comer, Peter McDonald, Simone Kirby, Katherine Pearce and Finney Cassidy also appear.
Directing England is Mine (a title derived from the lyrics to The Smiths' 1984 song "Still Ill,") is Mark Gill, who works off a script he co-wrote with William Thacker. If the trailer somewhat reminds you of another rock biopic set in the same era in 2007's Control (which focused on the tragedy-destined Joy Division frontman Ian Curtis), that's because it also touts the presence of one of that film's producers, Orian Williams.
England is Mine will answer the question "How Soon is Now?" when it arrives in the U.S. on August 25, 2017.